Columbia Filmmakers Nominated for 2023 Writers Guild Awards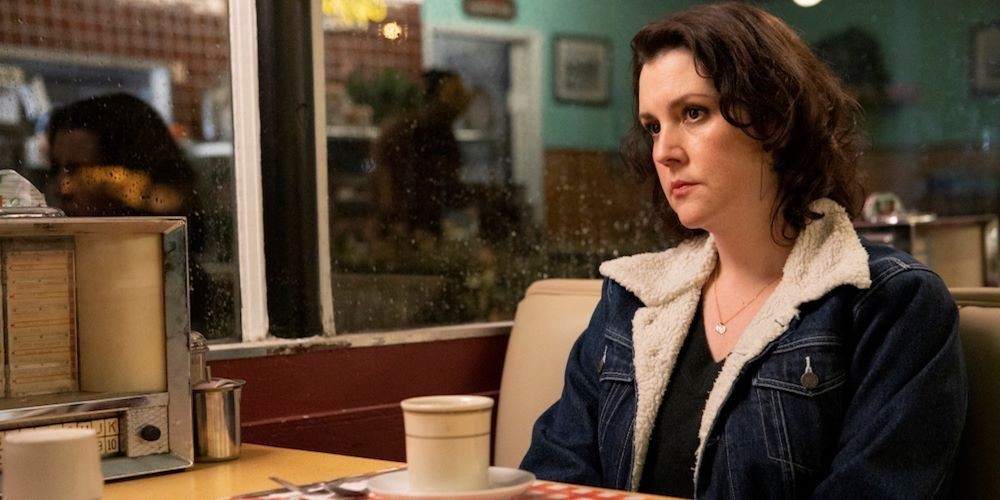 The nominations for the 2023 Writers Guild Awards have been announced, and several projects from Columbia filmmakers are among the honorees.
Associate Professor Ramin Bahrani (CC '96) is nominated in the category of Documentary Screenplay for his work on 2nd Chance. The film is Bahrani's first documentary feature and has been called "a piece of perverse Americana" in a review from Variety as well as a "morbidly funny capitalism horror story" by IndieWire. It has screened at several prestigious festivals, including the 2022 Sundance Film Festival, South by Southwest 2022, The Hot Docs Canadian International Documentary Festival, and more.
The story of 2nd Chance starts in 1969, when a bankrupt pizzeria owner, Richard Davis, invented the modern-day bulletproof vest. To prove that it worked, he shot himself—point blank—192 times. He launched Second Chance, which became the largest body armor company in the world, saving over 3,000 lives. Charming and brash, Davis became a celebrity figure among police and gun owners across the country. But when a police officer died wearing a Second Chance vest, Davis's friend and employee became a government whistleblower in a case against the company. This exploration of Davis' rise and fall reveals a man of contradictions, decades of reckless lies and threats, and the nature of power and impunity in America.
Co-written by Tony Kushner (CC '78) and director Steven Spielberg, The Fabelmans is nominated for Best Original Screenplay. The film is Spielberg's semi-autobiographical ode to filmmaking that follows a young filmmaker from his very first experience in a movie theater to his first job in cinema. The Fabelmans previously won Best Motion Picture (Drama) at the 80th annual Golden Globe Awards—where Spielberg also took home the Golden Globe for Best Director of a Motion Picture for his work on the film—and received an incredible seven Academy Award nominations.
Alumna Dede Gardner (CC '06) is the producer of two projects both nominated for Best Adapted Screenplay: She Said and Women Talking. Called a "quiet thriller that speaks volumes" by the New York Times, She Said is the film adaptation of a book of the same title by Jodi Kantor and Megan Twohey, two reporters whose reports helped to expose the sexual abuse allegations against Hollywood producer Harvey Weinstein. Set in 2010, Women Talking centers the women of an isolated religious community as they struggle to reconcile a brutal reality with their faith. Together they must decide if they will do nothing, stay and fight, or leave. Gardner produced the film alongside Frances McDormand and Jeremy Kleiner. Its stellar cast includes Rooney Mara, Claire Foy, Frances McDormand, and several other rising stars. The film has also scored nominations for Best Picture and Writing (Adapted Screenplay) at the Academy Awards, as well as several 2023 Film Independent Spirit Awards nominations.
Yellowjackets, the Showtime series co-created by Ashley Lyle '07 (CC '02), has been nominated for its second year in a row for Best Drama Series. Alumna Lyle is the co-creator and writer of the series, which follows the saga of a wildly-talented high school girls' soccer team whose members become the (un)lucky survivors of a plane crash deep in the remote northern wilderness. The series chronicles their descent from a complicated but thriving team to savage clans, while also tracking the lives they've attempted to piece back together nearly 25 years later, proving that the past is never really past and what began out in the wilderness is far from over. Showtime describes the show as "equal parts survival epic, psychological horror story and coming-of-age drama."
Also nominated again in the TV space is Lucia Aniello (CC '04) for her work on Hacks, which is nominated for Best Comedy Series. The Emmy award winning series starring Jean Smart and Hannah Einbinder explores a dark mentorship that forms between Deborah Vance, a legendary Las Vegas comedian, and an entitled, outcast 25-year-old. Aniello, who was a Film and Media Studies major at Columbia College, is one of the creators of the show, in addition to her work as a producer, writer, and director on the series. Aniello was also nominated for Best Episodic Comedy for the episode "The One, The Only," which she wrote alongside Paul W. Downs and Jen Statsky.
The 2023 Writers Guild Awards will take place on Sunday, March 5, 2023.