About
Columbia University School of the Arts awards the Master of Fine Arts degree in Film, Theatre, Visual Arts, and Writing and the Master of Arts degree in Film and Media Studies; it also offers an interdisciplinary program in Sound Art; and also maintains a strong commitment to undergraduate education in the arts by offering majors in Creative Writing, Film and Media Studies, and Visual Arts that lead to the Bachelor of Arts, awarded by Columbia College and the School of General Studies.
The School is a thriving, diverse community of talented, visionary, and committed artists from around the world and a faculty comprised of acclaimed and internationally renowned artists, film and theatre directors, writers of poetry, fiction, and nonfiction, playwrights, producers, critics, and scholars. In 2015, the School marked the 50th Anniversary of its founding. In 2017, the School opened the Lenfest Center for the Arts, a multi-arts venue designed as a hub for the presentation and creation of art across disciplines on the University's new Manhattanville campus. The Lenfest hosts exhibitions, performances, screenings, symposia, readings, and lectures that present new, global voices and perspectives, as well as an exciting, publicly accessible home for Columbia's Miriam and Ira D. Wallach Art Gallery.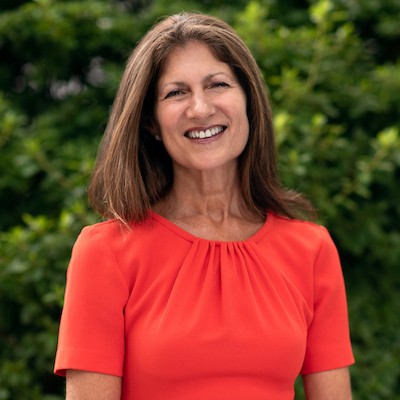 A Message from the Dean
Dear School of the Arts New and Prospective Students and Friends,
Welcome to the Columbia University School of the Arts! Our community is an intellectual home for great artists, both established and in formation, who work across and among the areas of film, theatre, visual arts, and writing. The faculty and students working in the School of the Arts never cease to dazzle with their creativity and productivity. Their work is original, pressing, innovative, beautiful, challenging, and much more. Our faculty and alumni are leading figures in their fields, true luminaries who inspire us with their work, and our students stand ready, when they graduate, to add their own creative voices to this stellar group. 
Thoroughly integrated into the arts world of New York City, Columbia University's location is unmatched for its depth, diversity and richness of the arts. Our students and faculty take full advantage of this remarkable place. At the same time, we strive to be good and responsible neighbors within our locations in Morningside Heights and Manhattanville, both on the Upper West Side of Manhattan. 
The School of the Arts offers the Master of Fine Arts in the areas of Film, Theatre, Writing, and Visual Arts, as well as the MA degree in Film and Media Studies; and we are also the academic home to over 300 Columbia College and General Studies undergraduate majors. As part of the Arts & Sciences, School of the Arts students and faculty have full access to the extraordinary resources of the university, its classes, libraries, programs, and above all, the wonderful community of faculty and students with whom we interact every day. 
Ours is a breathtaking community of artists working at the height of their fields—screening their work at the world's most renowned film festivals, creating and starring in performances at some of the most established venues in the theatrical industry, exhibiting perspective-shifting work in major museums and internationally acclaimed art galleries, and publishing writing recognized by the most prestigious literary awards. Our faculty and alumni have been awarded the highest recognition in their fields, including Academy, Emmy, and Tony Awards, MacArthur Foundation Fellowships, Guggenheim Fellowships, Pulitzer Prizes, National Book Awards, and the Nobel Prize for Literature. 
We hope you will take time to peruse our news, where you will find detailed this most remarkable panoply of artists and their creative output, along with a plethora of free events and initiatives open to anyone looking to learn more about one of the most exciting locales for art-making in the world. For prospective students, our Admissions & Financial Aid Office is eager to help guide you through the extraordinary possibilities our school offers. 
It is a joy and privilege for me, as Interim Dean, to lead this remarkable group of artists. At the School of the Arts, we believe that in pushing the bounds of creative expression, we contribute to our societies, helping to shape a better world. There can be no society that does not benefit from the arts. At the School of the Arts, we know that the work we do reflects our world. We hope, too, to reflect that world back onto itself, to learn afresh about its meanings and its past, and to help shape our collective future.
Sincerely,
Sarah Cole, Interim Dean of Faculty