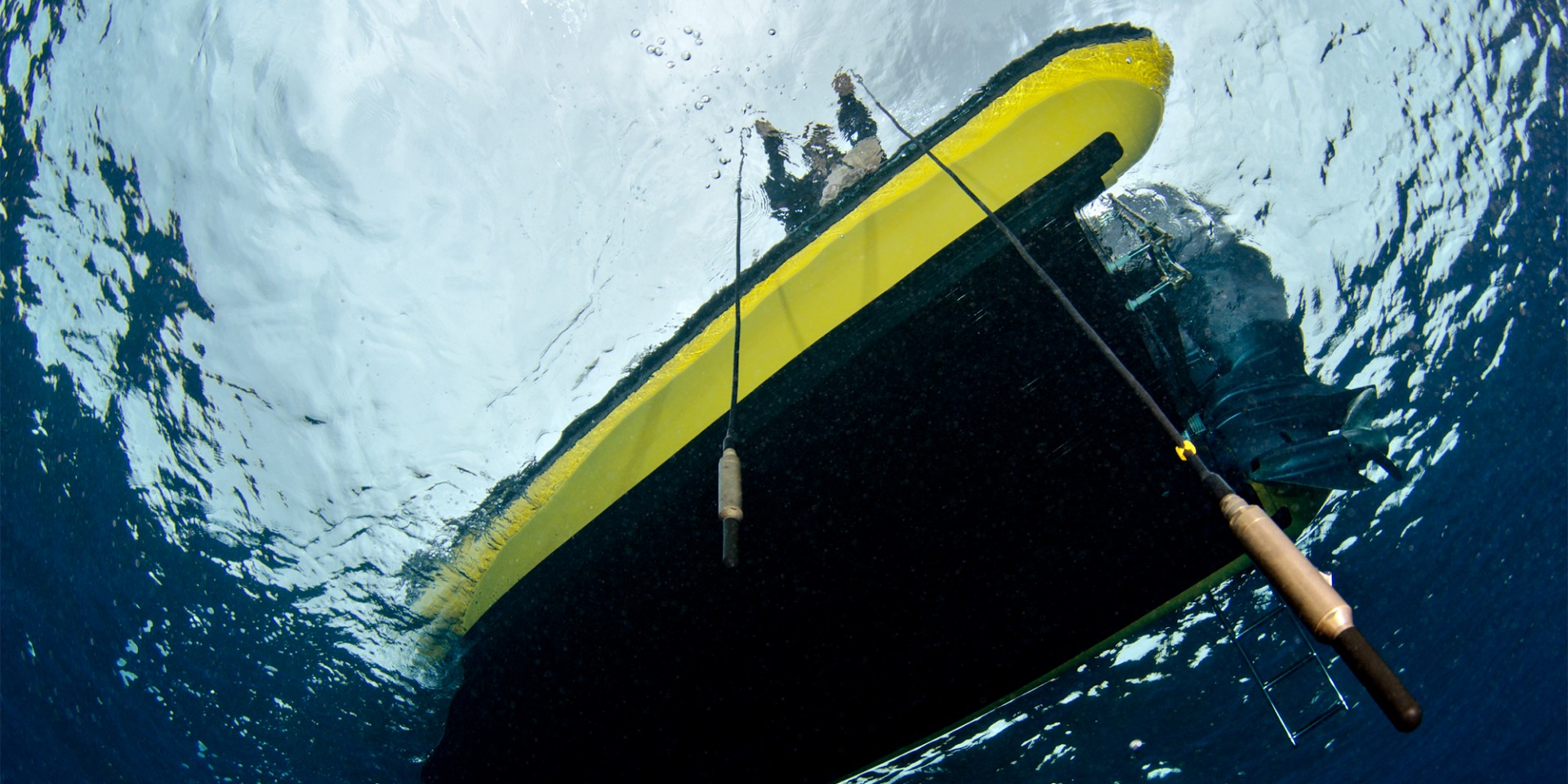 The Art of Listening: Under Water
About the Artists
Jana Winderen
Jana Winderen is a sound artist and sound recordist who currently lives and works in Norway. She has a background in mathematics, chemistry, and fish ecology from the University of Oslo, and studied Fine Art at Goldsmiths University in London.
Her practice pays particular attention to audio environments which are hard for humans to access, both physically and aurally — deep under water, inside ice or in frequency ranges inaudible to the human ear.
Her activities include site-specific and spatial audio installations and concerts, which have been exhibited and performed internationally in major institutions and public spaces.
Recent work includes Listening through the Dead Zones for IHME at Töölö Rowing stadium in Helsinki; The Art of Listening: Under Water for Audemars Piguet at Art Basel, Miami; Rising Tide at Kunstnernes Hus in Oslo; Listening with Carp for Now is the Time in Wuzhen; Through the Bones for Thailand Art Biennale in Krabi; bára for TBA21–Academy; Spring Bloom in the Marginal Ice Zone for Sonic Acts, Amsterdam; Dive, Park Avenue Tunnel, for New York City Department of Transportation, New York; and Ultrafield for MoMA, New York.
In 2011 she won the Golden Nica at Ars Electronica for Digital Musics & Sound Art. Her work is included in the collections of TBA21, RMIT's Sonic Arts Collection in Melbourne and the Norwegian National Museum. She releases her audio-visual work on Touch (UK). 
Tony Myatt
Tony Myatt is a sound artist, sound recordist and the Professor of Sound at the University of Surrey, UK.  He specialises in spatial audio production—the creation of three-dimensional sound projections for sound installation art, film and live audio performances. Tony has collaborated with Jana Winderen for more than ten years on the creation and presentation of spatial audio artworks and spatial audio performances.
Much of Tony's work is designed to create convincing and immersive spatial audio reproductions of wildlife and natural phenomena, to promote themes relating to the conservation of species, the awareness of threatened habitats, the impacts of climate-change and species threatened by human action.
Tony collaborates frequently with wildlife sound recordist Chris Watson on spatial audio installations and live performances, and also developed audio production and performance software for Yasunao Tone (including mp3 Deviation and AI Deviation V1 and V2). He has worked on Russell Haswell's IN IT (Immersive Live Salvage) LP in Ambisonic UHJ (eMego 115), and realised the spatial audio recording and production of Hildur Guðnadóttir's Leyfðu Ljósinu (Touch TO:90) for solo 'cello and electronics (composer of the soundtrack for the TV drama series Chernobyl and the film Joker).
Professor Myatt was a founding editor of Cambridge University Press's Organised Sound: An International Journal of Music and Technology. Click here for Tony Myatt's extended biography.
About Audemars Piguet Contemporary