'The White Tiger' by Professor Ramin Bahrani Released on Netflix to Much Acclaim
The White Tiger, the newest film written, directed and produced by Associate Professor Ramin Bahrani was released to much acclaim. Made available in theatres on January 13, 2021 and on Netflix on January 22, 2021, the film has gathered a 91% Critics score on Rottentomatoes.com.
The film is adapted from Aravind Adiga's Man Booker Prize winning debut novel, The White Tiger, a New York Times Bestseller published in 2008. The film follows the epic journey of a poor Indian driver who must use his wit and cunning to break free from servitude to his rich masters and rise to the top of the heap. The trailer can be viewed below. 
The film received positive reviews from major publications such as Hollywood Reporter, Entertainment Weekly and the Washington Post. 
Owen Gleiberman of Variety called The White Tiger, "a tale of beating the steepest odds, and for much of the film Bahrani is in full, boisterous command as a storyteller."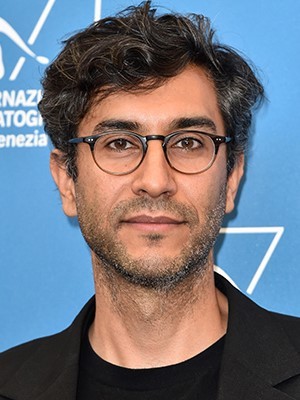 Roxana Hadadi wrote for Rogerebert.com, "Scene by scene, The White Tiger punctures the fantasy that a rich man could also be a nice man, and although the comedy here is pitch-black, it strums with a particularly focused anger."
"Bahrani's jagged sense of purpose and his street-level point-of-view allow him to attack this material with the same blunt force of Adiga's book, and to suffuse it with the sights and sounds required to bring it all to life," David Ehrlich from Indiewire.com wrote. 
And TIME Magazine's Stephanie Zacharek called the film a "bitter indictment of caste-system rigidity embedded within a Scarface-like, rags-to-riches story."
Bahrani is an award-winning Iranian American writer, director and producer. His films have premiered in Venice, Cannes, Telluride and Toronto Film Festivals. In 2010 legendary film critic Roger Ebert proclaimed Bahrani as "the director of the decade." Bahrani has won numerous awards, including a Guggenheim Fellowship and a "Someone to Watch" Independent Spirit Award. He has been the subject of retrospectives around the world and all his cinematic work is housed in the permanent collection at the Museum of Modern Art in New York City. His feature films have won numerous awards, including the FIPRESCI Prize in London (Man Push Cart), FIPRESCI Prize in Venice (Goodbye Solo), the Grand Prize in Deauville (99 Homes), and a Golden Globe nomination for Michael Shannon's performance in 99 Homes. Bahrani's television film, Fahrenheit 451, released by HBO, starring Michael B. Jordan, was nominated for 5 Emmys, including Best TV Movie, and it won him a PGA award for best television film. Man Push Cart (2005) and Chop Shop (2007), Bahrani's first two films, will be released by the Criterion Collection in February of this year, and are available for pre-order now. Bahrani's Top Ten Films, published by the Criterion Collection can also be found here. Bahrani's short documentary, Blood Kin, premiered at the 2018 Venice Film Festival where he also served as President of the Debut Film Jury. Bahrani served as producer of Alexandre Moratto's Brazilian debut feature, Socrates, which has won over a dozen international prizes and garnered three 2019 Spirit Award nominations. Bahrani directed and executive produced the pilot of Treadstone from the "Bourne Identity" franchise for UCP. He is producing Alexandre Moratto's new film, 7 Slaves, starring Rodrigo Santoro and Christian Malheiros for Netflix, and Alex Camilleri's debut feature Luzzu made in Malta. Both films are slated to premiere in 2021.
Bahrani will be in conversation with Hamid Dabashi, Hagop Kevorkian Professor of Iranian Studies and Comparative Literature on February 11. You can sign up for the event co-presented by the Columbia Alumni Association, the Columbia Global Centers and the School of the Arts Film Program here.