Directing Alumna Marike Splint '07 Creates '32 Acres,' an Immersive Soundwalk
Directing alumna Marike Splint '07 has created 32 Acres, an immersive, site-specific soundwalk for the Los Angeles State Historic Park. The app, which will be available through September 29, 2021, can be downloaded here. 
While using the app, a listener's location and movements in the park will trigger a combination of narrative, composition, and sound recordings that will guide audience members "on a walk suggesting other ways of seeing and being in our immediate surroundings." According to app's description, "The Los Angeles State Historic Park serves as the enigmatic canvas for a contemplative experience on the character of Los Angeles, its hidden histories and imagined futures, and the paradoxes of urban nature." 
The app was developed and is presented in collaboration with Center Theatre Group and the UCLA School of Theater, Film, and Television. Splint's team included app developers, and sound designers, and the app includes artistic contributions from several artists and performance-makers. 
Splint's goal in creating 32 Acres is to help her audiences recontextualize their relationships to the city and the outdoor spaces of Los Angeles after a year of isolation. In a recent interview with Broadway World, Splint explains, "Our attempt with 32 Acres is to reflect on the moment we currently live in, to capture the zeitgeist. We are all emerging from a time of loss and isolation. Sometimes it seems as if the world looks the same, but the pandemic has drastically changed so many parts of our lives. I am asking how we, as a community, as a city, deal with this recent past. How do we remember? What are we trying to forget?" Watch a video trailer below.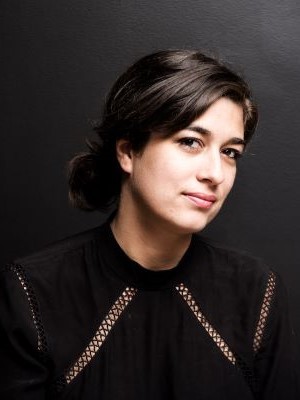 Marike Splint is a Dutch French-Tunisian theatre maker based in Los Angeles, specializing in creating work in public space that explores the relationship between people, places and identity. She has created performances in sites ranging from a bus driving through the streets of a city, to wide open meadows, taxicabs, train stations, beach piers, subways and the virtual map of Google Earth. Presenters and commissioners of her original work include La Jolla Playhouse, Center Theater Group, UCLA Center for the Art of Performance, Center for the Performing Arts at Penn State, Skirball Cultural Center LA, Metro Art and the Los Angeles Exchange Festival (USA); Oerol Festival, Theaterfestival Boulevard, Over het IJ Festival (The Netherlands);  Festival Internacional de Buenos Aires (Argentina); Urbane Kuenste Ruhr (Germany); GeoAIR (Tbilisi, Georgia); Anciens Abattoirs de Casablanca (Morocco).