'Entre tú y Milagros' by Mariana Saffon '19 Wins Orizzonti Best Short Film Award at Venice Film Festival
Entre tú y Milagros, a short film directed by alumna Mariana Saffon '19, written by Saffon and alumna Nathalie Álvarez Mesén '19, produced by Saffon and current student Jorge Granados Ross, associate produced by alumnus Saim Sadiq '19 and edited by alumnus Andrew Stephen Lee '18 won the Orizzonti Award for Best Short Film at the 77th Annual Venice International Film Festival.
The Orizzonti Jury, chaired by Claire Denis and composed of Oskar Alegria, Francesca Comencini, Katriel Schory and Christine Vachon awarded Entre tú y Milagros recognition over the 11 other short films in competition. 
Entre tú y Milagros follows Milagros, 15-year-old whose world still revolves around her mother's affection. An unexpected encounter with death will make her question their relationship, her privilege and her own existence.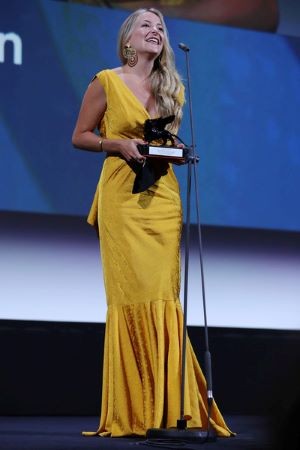 Columbia filmmakers have had much success at the Venice Film Festival. Just last year, Darling, directed and co-written by alumnus Saim Sadiq, co-written by current student Rodney Llaverias, co-produced by current student Jasmin Tenucci, and produced by alumna Mahak Jiwani '18 won the Orizzonti Award for Best Short Film. Both Saffon and Sadiq were advised by Professor Bette Gordon. 
"Working with Saim last year and now with Mariana has been exhilarating," Professor Gordon said in a comment. "There is nothing as rewarding as seeing the material I teach in the formative years of the program culminate in the students' thesis work. Both of these students have such incredible raw talent, and helping them to hone their craft is a teacher's dream. One of the greatest privileges of working with such talented students is learning from the stories they choose to tell, the characters they bring to life, and the issues that animate them. It's that reciprocal relationship - learning from each other - that makes the classroom dynamic so fruitful."
Mariana Saffon grew up in Medellín, Colombia and her studies in Film Directing have led her to Bogotá, France, and New York. She has directed short films and commercials in Morocco, Mexico, Colombia and the US, and her work has screened in festivals such as the Cartagena International Film Festival and Bogoshorts, among others. She has worked in television on notable shows such as Master Chef Colombia and in advertisements for the likes of Alpina and Renault. She has been awarded the Milos Forman fellowship (2018) at Columbia University and the Colombian Scholarship from Colfuturo (2015). She is currently writing her first feature, La Botero. 
Last year, current student Gina Hackett interviewed Saffon for her series, Diversity in Film.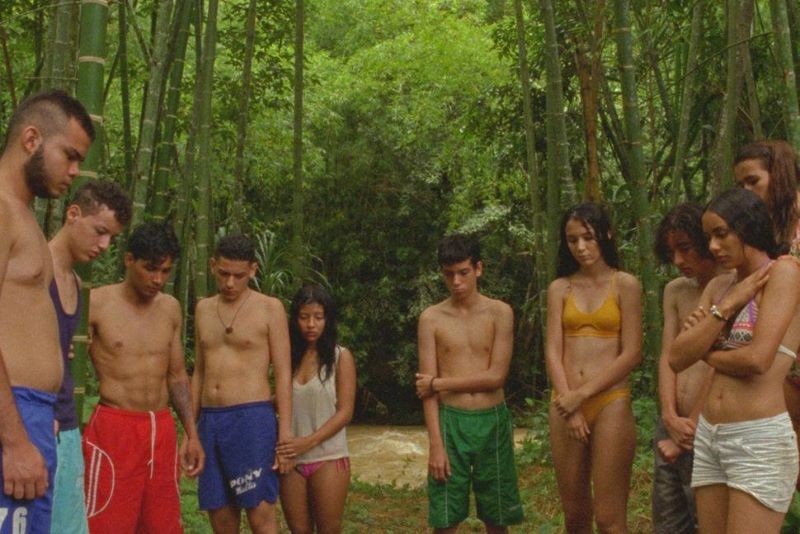 Nathalie Álvarez Mesén is a Costa Rican-Swedish film writer/director. She is currently in post-production on her first feature film, Clara Sola. An alumna of the Berlinale Talents, TIFF Filmmaker Lab, NYFF Artist Academy, Cine Qua Non Lab and Talents Guadalajara, Álvarez Mesén has written and directed films that have screened at prestigious film festivals all over the world. 
Jorge Granados Ross is a Mexican filmmaker who worked in commercial film production in Los Angeles and Mexico City, before enrolling in Columbia University's MFA program. Granados Ross's short film Unas Ruinas (Some Ruins) premiered at Morelia International Film Festival.
Saim Sadiq is a Pakistani filmmaker. His short film Nice Talking to You was an official selection at South by Southwest 2019, Palm Springs International Shortsfest 2019 and won Vimeo's Best Director award at Columbia University Film Festival 2018. The film also made the BAFTA Shortlist for Best Student Film. A recipient of the Kodak Student Scholarship Gold Award, Sadiq is currently developing a pilot for MakeReady in Los Angeles and working on his first feature, Gulaab.
Andrew Stephen Lee is a Filipino-American director and writer based in New York City. Stephen's last narrative film, Manila is Full of Men Named Boy, premiered in competition at the 75th Venice Film Festival and continued on to the Busan International Film Festival, Festival du Court Métrage de Clermont-Ferrand, and SXSW. The film was honored with Best U.S. Short at the 25th Palm Springs International Shortsfest, among other awards.
The 77th Venice International Film Festival is organised by La Biennale di Venezia and directed by Alberto Barbera. The Festival is officially recognised by the FIAPF (International Federation of Film Producers Association). The aim of the Festival is to raise awareness and promote international cinema in all its forms as art, entertainment and as an industry, in a spirit of freedom and dialogue. The Festival also organizes retrospectives and tributes to major figures as a contribution towards a better understanding of the history of cinema.