Columbia Filmmakers Head to SXSW 2019 Film Festival
From March 8th to 17th, Alumni, Students, and Faculty will be among those showcasing their work at the renowned South by Southwest Film Festival 2019.
In the narrative feature section, a number of Columbia filmakers have come together on the film, South Mountain. The film is Written & Directed by faculty member Hilary Brougher, Produced by alumna Kristin Frost '16, Associate Produced by alumni Giovanni Ferrari '15 and Nadia Zoe '17, Line Produced by Raj Trivedi '17, Art Direction by Eric Unverzagt '17, Post Production Supervisor Jon Branden '17, Colorist Markus Englmair '16, and Head Credits Designer Andrew Stephen Lee '18.
In South Mountain, Lila is an artist who teaches at a community college and has built a modest rural paradise in New York's Catskill Mountains with her husband, Edgar. Soon after their teen daughters head off on Summer adventures, and her best friend Gigi begins Chemotherapy, Edgar reveals he's begun a new family with another woman, leaving Lila alone for a season of explosive grief and self re-discovery that focuses on an unconventional friendship with a younger man.
Also showing in the narrative festure section is Porno, Directed by Keola Racela '15, and Co-written by Matt Black '15 and Laurence Vannicelli '15, Co-Produced by Chris Cole '15 and Sarah Seulki '15, and Michael Toscano '12.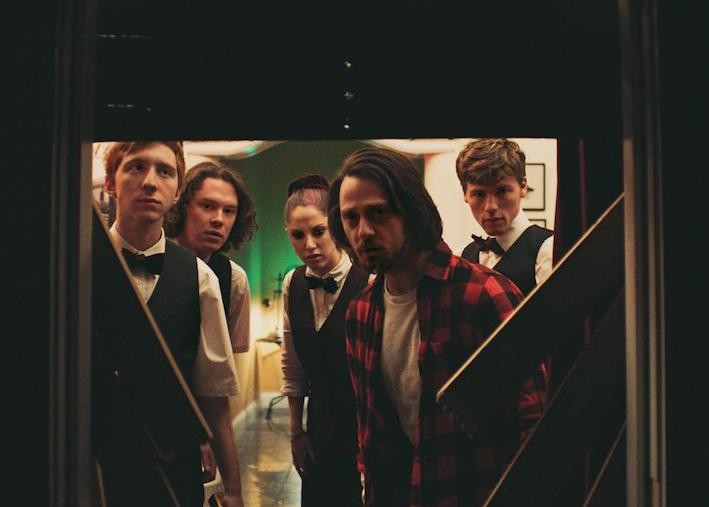 Porno's Abe is a burgeoning perv with a guilty conscience. Todd is Abe's spazzed out BFF and partner in grime. Chaz is a girl with a boy's name who hides her feelings behind a thick layer of goth eyeliner. Ricky is the star jock with a secret in his pants he dare not expose. What these uptight dweebs could never have guessed is that the wholesome movie theater they work at used to have a lot more than just gum stuck to the seats. When a remnant of the theater's porno past surfaces, the kids are visited by a sex demon that gives them a taste of the dark side.
Also showing as a narrative feature and listed as a festival favorite is Sister Aimee, Co-written & Co-directed by Samantha Buck '16 and Marie Schlingmann '18.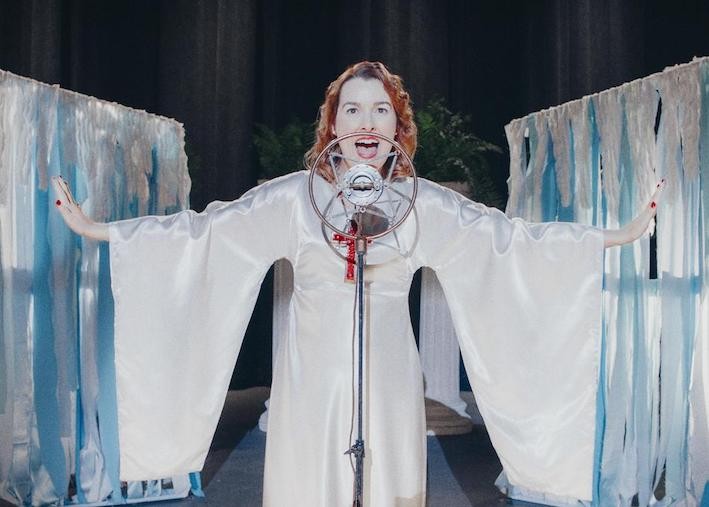 Sister Aimee takes place in 1926 America and it follows its most famous evangelist, a woman. And she's looking for a way out. Fed up with her own success, she gets swept up in her lover's daydreams about Mexico and finds herself on a wild road trip towards the border. Based on true events. Mostly made up.
In the Headliner section of the festival is Booksmart, Written and Produced by alumna Katie Silberman '12.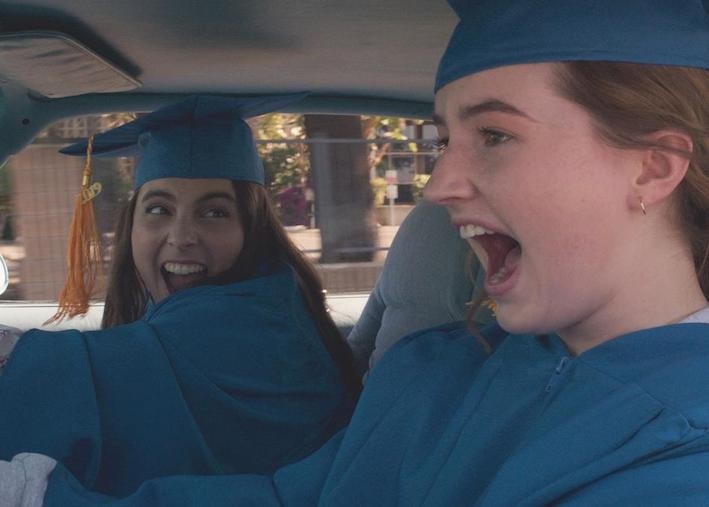 Told from a wildly original, fresh and modern perspective, Booksmart is an unfiltered comedy about high school friendships and the bonds we create that last a lifetime. Capturing the spirit of our times, the film is a coming of age story for a new generation.
In the Midnighters sections is Daniel Isn't Real, Executive Produced by alumna Elisa Lleras '11.
In Daniel Isn't Real, traumatized 8-year old Luke invents an imaginary friend named Daniel who leads them both into a world of fantasy and imagination. After Daniel tricks Luke into doing something terrible, Luke is forced to lock him away. Twelve years later, Luke brings Daniel back -- and he now appears as a charming, manipulative young man with a terrifying secret agenda.
In the Narrative Spotlight section is The Peanut Butter Falcon, Produced by alumnus Albert Berger '83.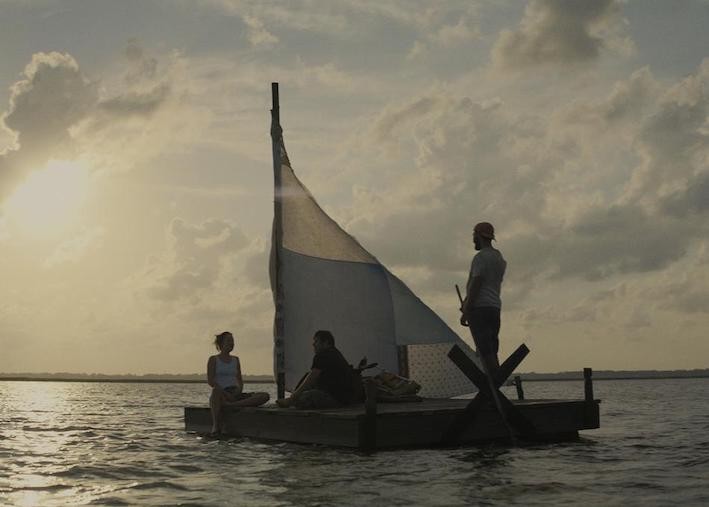 The Peanut Butter Falcon is an adventure story set in the world of a modern Mark Twain that begins when Zak, 22, a young man with Down syndrome, runs away from a nursing home where he lives to chase his dream of becoming a professional wrestler and attending the wrestling school of The Salt Water Redneck, 50. Through circumstances beyond their control Tyler, 34, a small time outlaw on the run becomes Zak's unlikely coach and ally. Together they wind through deltas, elude capture, drink whisky, find God, catch fish, and convince Eleanor, 26, a kind nursing home employee with a story of her own to join them on their journey.
Also in the Narrative Spotlight section is Villains, with alumnus Alexandra Vivas '14 as production coordinator .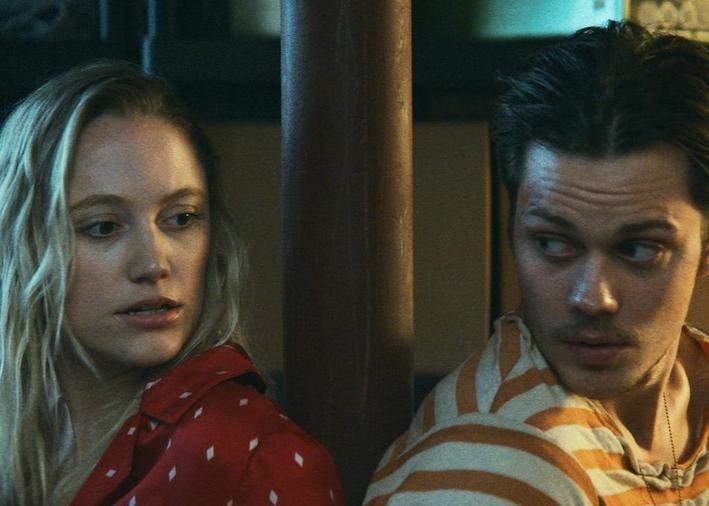 In Villains, Mickey and Jules are lovers on the run, headed southbound for a fresh start in the Sunshine State. When their car dies after a gas station robbery, they break into a nearby house looking for a new set of wheels. What they find instead is a dark secret, and a sweet-as-pie pair of homeowners who will do anything to keep it from getting out.
In the Global Section, is the Narrative Feature Aleksi, with actor and alumnus Jason Mann '15.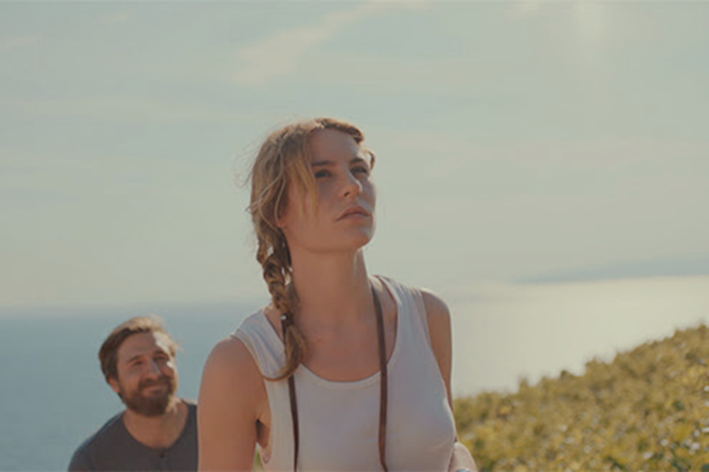 In the film, Aleksi is approaching her 30s but still stuck under her parents' roof. While ignoring her pressing responsibilities, she follows her impulses with various men: Christian, an American photographer who she bonds with due to the similar interests; Goran, a local musician with whom she has an intense physical chemistry; and Toni, an older, richer, charming playboy who tries to lure her with the extravagance of yachts, parties and expensive drugs.
In the Visions section is The Garden Left Behind, Written & Directed by alumnus Flavio Alves '07.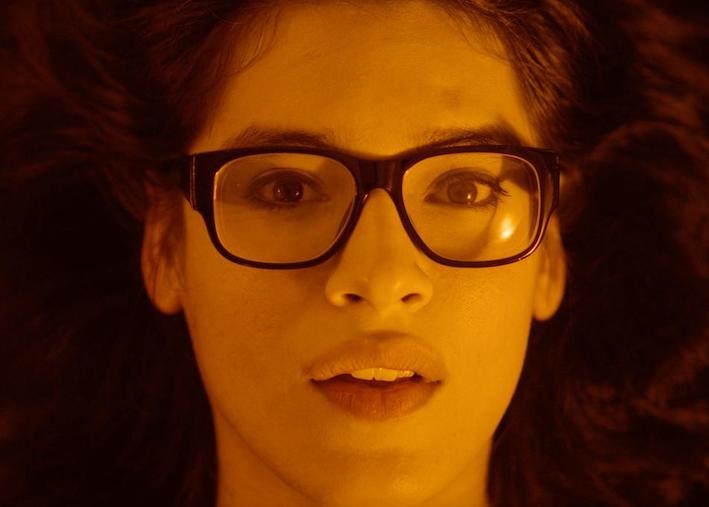 The Garden Left Behind traces the relationship between Tina, a young trans woman, and Eliana, her grandmother, as they navigate Tina's transition and struggle to build a life for themselves as undocumented immigrants in New York City.
In the Episodic Pilot section is A Cure for Fear, Produced by faculty member and alumnus Shrihari Sathe '09.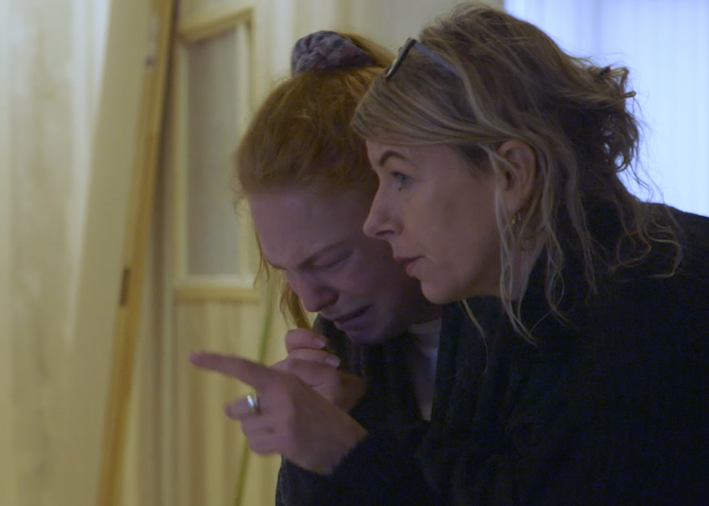 In A Cure for Fear, Neuroscientist Dr. Merel Kindt has discovered a cure for phobias using common medication. It's a brief but intense exposure to the patient's fear, followed by taking a single pill. 24 hours later, the fear is gone. From animal phobias to PTSD, the potential impact is both profound and dazzlingly complex. A CURE FOR FEAR goes inside Dr. Kindt's radical treatments as she explores the ethically treacherous grounds of curing our most human ailment.
In the Shorts sections is Manila is Full of Men Named Boy, which was also the thesis short, Co-written & Directed by Andrew Stephen Lee '18, Co-written by Emre Gulcan '17 and current student Neda Jebelli, Co-produced by Mica Coburn '17, and Executive produced by Valerie Castillo Martinez '16.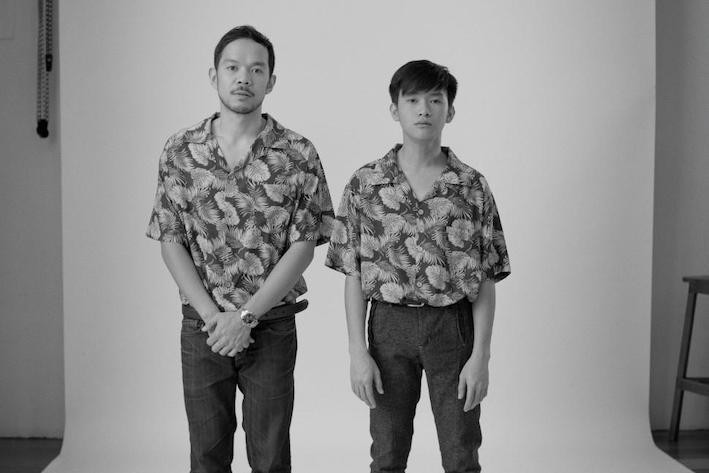 In Manila is Full of Men Named Boy, on July 7, 2009, Michael Jackson's funeral captures the attention of an entire nation when it broadcasts throughout The Philippines. That same day, Boy Manatad buys a "son" who can drink and smoke to impress his hyper-masculine father, Rodrigo. However, when Rodrigo and his friends take to the child as one their own, Boy is forced to come to terms with his own insecurities...and Michael Jackson.
Another thesis short showing in the Shorts section is Nice Talking to You, Co-written & Directed by current student Saim Sadiq, Co-written & Produced by Joseph Capotorto '18, and Co-produced by Federica Belletti '18.