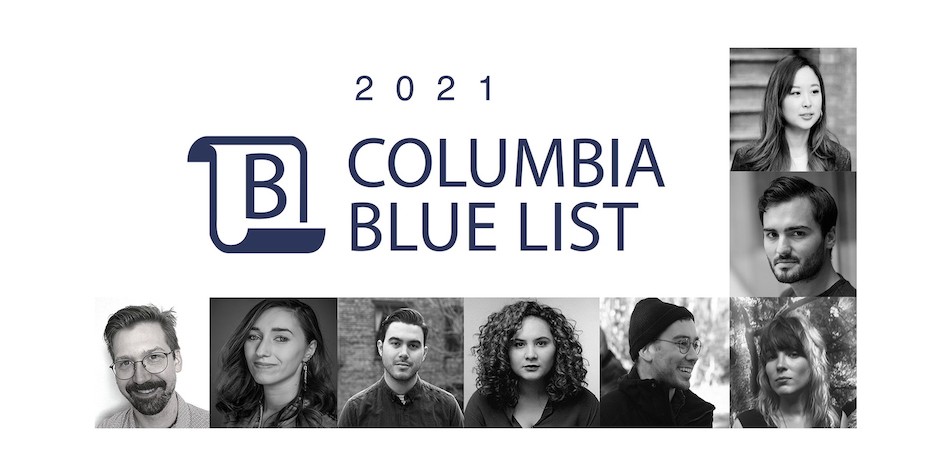 2021 marks the Blue List's eighth year of connecting the Film Program's most talented alumni with leading professionals in the world of film and television. The Blue List represents the most esteemed, unproduced screenplays and television pilots written by Film & Playwriting graduates of the Columbia University's School of the Arts. 
We are proud to add that this year marked a record number of applicants, offering an exceptionally developed pool of fresh and diverse stories. The Blue List is also proud to once again partner with its inspiration, The Black List, Hollywood's prestigious annual list of the best unproduced screenplays.
"I have been consistently surprised at the high level of writing that I have judged the past two years. I have been on the Nicholl Fellowships committee of the Motion Picture Academy to judge scripts and I can say that the Blue List entries I have read are in a class with the best Academy scripts."
The 2021 Blue List
Dynamos, Original Pilot by Kristin Slaney '16
Hysterical, Original Screenplay by Henry Evans '18
Kung Pow Chicken, Original Pilot by Daniel Boddicker '16
Laylayon, Original Feature by Nic Yulo '18
Refugio, Original Pilot by Andrés Fernández '19
Smoking Tigers, Original Feature by So Young Shelly Yo '18
Tangles and Knots, Original Feature by Renée Petropoulos '17
You Kill Me, Original Feature by Nicholas Santos '19
The 2021 Industry Panel
Joseph Cavalier (LBI Entertainment)
Kate Imel (Alloy Entertainment)
Jenette Kahn (Gran Torino, The Book of Henry)
Jason Klofien (Gersh)
Nora May (3 Arts Entertainment)
Ian Morrow (Manage-Ment)
Ramfis Myrthil (The Broken Ones, Cicada)
Brad Petrigala (Brillstein Entertainment Partners)
Linne Radmin (The Radmin Company)
Christine Walters (WarnerMedia/Turner)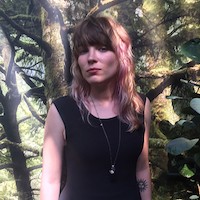 Dynamos (Pilot)
by Kristin Slaney '16
Kristin Slaney is a playwright and screenwriter, originally from Cole Harbour, Nova Scotia. Her plays have been produced and developed through Manhattan Theatre Club, Roundabout Theatre Company, Ensemble Studio Theatre, New York Stage and Film, Neptune Theatre, Ship's Company Theatre, and Halifax Theatre for Young People, among others. She has received Sloan Foundation commissions through Manhattan Theatre Club and Ensemble Studio Theatre and she is an alum of EST's Youngblood playwriting group. MFA Playwriting: Columbia University.
In Dynamos, the struggling captain of an undefeated women's hockey team, in her last eligible year to get drafted for the national league, introduces on-ice fighting in order to get more people to come to the team's games.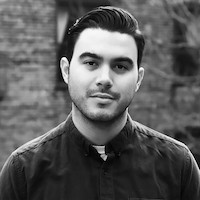 Hysterical (Feature Screenplay)
by Henry Evans '18
Henry Evans grew up on a small farm in the United Kingdom. He became the only person in his family to graduate from high school and went on to study at Columbia University. Upon graduating in 2018, he won the Lisa Rubin Award for Best Drama Teleplay at the Columbia University Film Festival. He is currently living and working in L.A. where he is represented at Writ Large Management.
Hysterical is a horror-comedy. A group of high school friends discover a secret infernal plot while attempting to make a horror movie of their own.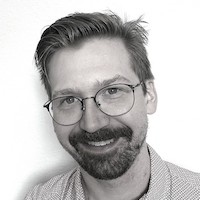 Kung Pow Chicken (Pilot)
by Daniel Boddicker '16
Daniel Boddicker was born in the Black Hills of South Dakota and found film young due to his disinterest in livestock. After completing his MFA at Columbia, he traveled through the wild world of TV Christmas movies and now works for an independent film studio.  He recently finished writing his first children's novel and is always planning his next script. He lives in Los Angeles with his Le Creuset cookware.
Kung Pow Chicken takes place in Chinatown's underworld where the animal mafia faces a new threat of justice from the masked vigilante, KUNG POW CHICKEN. Kung Pow fights for the downtrodden, confused, and recently hatched neighborhood denizens all while solving the mystery of his parents' disappearance.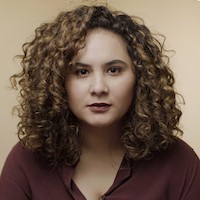 Laylayon (Feature Screenplay)
by Nic Yulo '18
Nic Yulo is a writer and director whose work spans from picture books to AAA video games. She has received an Alfred P. Sloan Screenwriting Award, an Adobe Design Achievement Award, and been recognized by New York Women in Film & Television, Athena Film Festival's TV Writers Lab, and Shondaland. Nic's debut book will be published in 2022 by Dial Books for Young Readers, an imprint of Penguin Random House.
In Laylayon, when a pragmatic mother is forced to relocate her American-born family to her ancestral home in a cursed village buried deep within the Philippine jungle, she discovers that she must face the ghosts of her past or risk losing her children forever.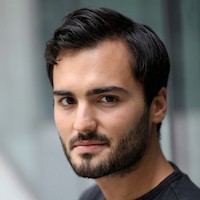 Refugio (Pilot)
by Andrés Fernández '19
Originally from Mexico City, Andrés is a writer and producer with experience in film and television. He completed his MFA at Columbia University where his thesis short El Clasico premiered in competition at the 2020 Austin Film Festival. Andrés is currently developing projects in the film, TV and audio space, including a sci-fi pilot which was recently optioned and a police procedural being developed by Sonoro Audio into a podcast.
In Refugio, a Mexican American cop investigates the disappearance of a child, pushing an immigrant community to unravel as racial tensions and buried rifts surface in a whodunit fashion.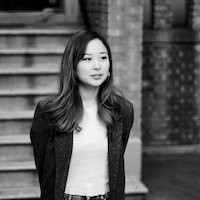 Smoking Tigers (Feature Screenplay)
by Shelly So Young Yo '18
So Young Shelly Yo is a first-generation Korean-American filmmaker. She holds an MFA from Columbia University of New York. Her short Moonwalk with Me was a finalist for HBO's APA Visionaries competition and was granted AT&T's InspirASIAN Award. Her features received support from the Sloan Foundation and have been a finalist for SFFILM's Westridge Grant. Currently, Shelly is producing a film with the Rising Voices Program and developing her feature.
Set in Los Angeles in the early 2000s, Smoking Tigers is a portrait of a lonely 16-year-old Korean American girl who is taken under the wings of three wealthy students she meets at an elite academic boot-camp. As she falls deeper into their world, Hayoung works harder to hide her problematic family and lower-income background from her new friends, only to discover the bittersweet pains of adulthood that will forever shape her life.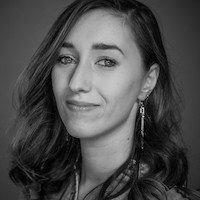 Tangles and Knots (Feature Screenplay)
by Renée Marie Petropoulos '17
Renée Marie Petropoulos is an award-winning filmmaker from Sydney. Her short, Tangles and Knots, received international acclaim premiering at the Berlinale 2018 Generation 14Plus competition, SXSW 2018, alongside countless renowned festivals worldwide. The film was nominated for a 2018 AACTA Award and won the Canon Award for Best Direction at Flickerfest 2019. Since receiving her MFA at Columbia University, Renée continues to push her cinematic practices, focusing on female-driven stories.
In Tangles and Knots, Michelle isn't your typical mother. She treats her daughter Laura more like a younger sister. With the summer holidays almost over, Michelle takes it on herself to host a party to impress the popular kids her daughter admires. But when the party goes awry and Michelle's boundaries are violated, cruel gossip begins to spread through their affluent suburban community and threatens to tear the family apart forever.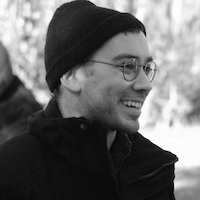 You Kill Me (Feature screenplay)
by Nicholas Santos '19
Nicholas Payne Santos is a filmmaker based out of Brooklyn, NY. He was born and raised on Cape Cod, Massachusetts. Santos is bi-racial (Black/white). Nicholas received his Film MFA from Columbia University School of the Arts in 2019. His feature directorial debut, the horror comedy It Cuts Deep, was released by Dark Sky Films in limited theatrical and VOD on November 13th, 2020. The film is now streaming on Showtime and Shudder. 
In You Kill Me, a marriage unravels after Noah witnesses his wife Audrey brutally kill a man in self-defense. Disturbed by the encounter and Audrey's newfound violent instincts, the couple go on a romantic weekend getaway in an attempt to find some peace. When Audrey's overbearing brother shows up unannounced with ulterior motives, everything falls apart. Chaos reigns as Noah attempts to hold his marriage together in the face of violence, distrust and family trauma.