This Is Who We Are: Jack Lechner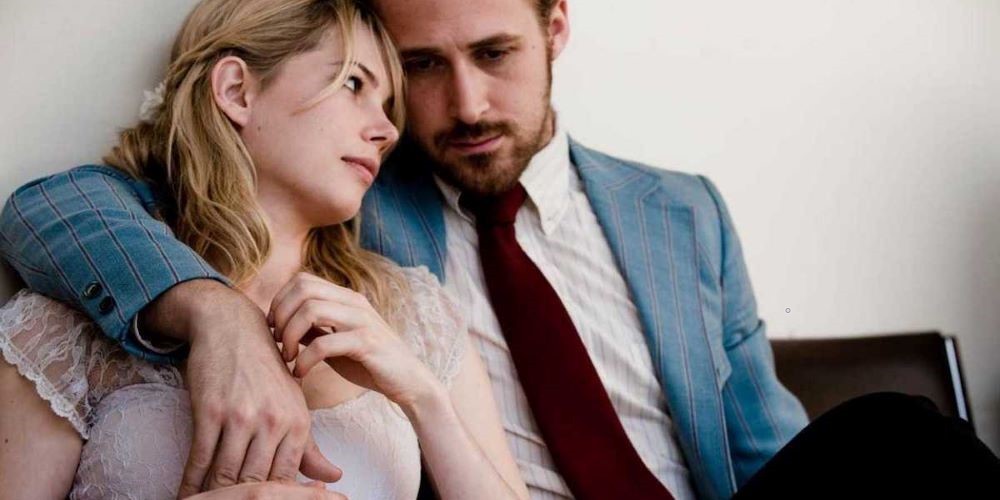 This Is Who We Are is a series featuring Columbia School of the Arts' professors, covering careers, pedagogy, and art-making during a pandemic. Here, we talk with Associate Professor of Film Jack Lechner about his diverse career, the innovative web series Group, and helping students unlock a story's full potential. 
When Lechner arrived at Yale as an undergraduate, he wanted to pursue acting. He says this laughing during our Zoom interview. He quickly realized he was a "terrible actor." Instead, Lechner began to take Film Studies classes, which captivated him and were the seed of what would be an abundant career. He graduated with a BA in the subject in 1984. 
Lechner pauses to take out his AirPods. "For some reason, I'm not on AirPods, so I'm just going to stay not on AirPods." Moments like this remind us how much the world has changed since the pandemic began back in March. With virtual interactions that thrust us into the private quarters of one's home, and that inevitably come with interruption, everything from malfunctioning technology to curious pets, it's a whole new world. Earlier, Lechner mentioned that his pug might make an appearance.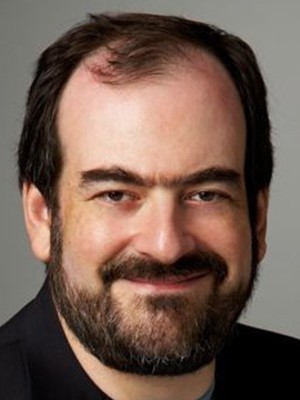 But if anything, Lechner has proved he can succeed in nearly any terrain. Over the course of his 28-year career as a producer, Jack Lechner has worked on a vast array of successful and noteworthy projects. His credits as Executive Producer include the Oscar-nominated Blue Valentine; the Oscar-winning The Fog of War; the Emmy-nominated Left of the Dial for HBO; the 2020 web series Group; Girls Who Like Boys Who Like Boys for Sundance; Parking Lot for Trio; Sunset Daze for WE; the feature documentaries The New Public, Naked on the Inside, Very Young Girls, and Smile 'Til It Hurts: The Up with People Story; and the feature film Bite Me. He was also a producer on the pilot for AMC's Emmy-winning drama series Mad Men.
From a young age, Lechner was accustomed to being on set. His mother Susan Lechner worked in local television in Washington, DC for decades, producing the high school quiz show It's Academic. When Lechner was in high school himself, he couldn't be on the show—it was a conflict of interest—but in the summer, he immersed himself in it, writing the show's questions and spending a lot of time on set. 
It paid off. Lechner went on to compete on Jeopardy!, Wheel of Fortune, and Who Wants to Be a Millionaire. Naturally, many contestants are nervous when they step onto set, but Lechner considers his early experience an advantage: "I relax because it feels like home." He is the author of The Ivy League Rock & Roll Quiz Book, has worked on the NBC game show Million Second Quiz, and currently contributes to the NPR quiz show Ask Me Another.
After college, Lechner enrolled at NYU's Tisch School of the Arts and began working at a production company. Tisch only had one producing class at the time, and Lechner left the program after one semester when he realized he was gaining more practical experience on the job. Despite his early departure, Lechner would later teach there for nine years as an adjunct professor.
"If they had had a program at NYU at that time as robust as the producing program they have now here [at Columbia], you know, I would have stuck the course," Lechner says.
He went full-time at the company now known as Vanguard Films. "We were making drama for PBS, which at the time, this is the mid 80s, you could actually make a living at," Lechner says. There, he met the producer David Picker, who would go on to be second in command at Columbia Pictures in LA. Picker invited Lechner to join him there, and he accepted.  
Lechner had briefly considered becoming a director before deciding it wasn't the right path for him. "I saw other people who were directors even though they had the same amount of experience that I had, because they saw the world in images and shots, and I realized I don't see the world in images, I see the world in stories," he says.
Lechner's Zoom background is a still from the romantic drama Blue Valentine. Soft blues and grays wash the scene, creating a watercolor-like effect: on the left, a woman (Michelle Williams) holds her young daughter, and in the distance, a man's shadowy figure (Ryan Gosling) faces away, towards families and children watching Independence Day fireworks. Later, Lechner tells me he doesn't generally teach his own films in his classes, but he makes an exception for Blue Valentine, which has a unique story structure. 
Directed by Derek Cianfrance, Blue Valentine stars Ryan Gosling as Dean Pereira and Michelle Williams as Cindy Heller. The film's nonlinear narrative tells the story of the couple's ill-fated relationship, toggling between the passionate past of their courtship and the disillusioned present of their marriage. Even as the credits roll, there's a final return to the past: fireworks burst and illuminate scenes from the couple's happier days. 
Lechner's discerning eye for story has helped shape his impressive career. He was second in command at Film Four, then went on to become VP of Original Programming at HBO, Executive VP for Production and Development at Miramax, and an in-house producer at RadicalMedia. Today, Lechner consults on projects for many clients, which include Capitol Films, Harpo Films, HBO, Left/Right, Lightbox Entertainment, M.Y.R.A. Entertainment, RadicalMedia, The Rockwell Group, and Sundance Channel. He is a frequent speaker and guest lecturer at organizations such as The Canadian Film Centre, The Feirstein Graduate School of Cinema, New York University, Shanghai University, and New York Women in Film. 
Lechner enjoys taking on projects that allow him to collaborate with people who have exciting creative sensibilities and original voices. He's also drawn to projects that will make a positive impact. "I'm always looking for projects that are going to leave the world better in some way than before they existed, which doesn't always mean making something that's preachy or that has an overt political message, but at least something that has values that I think are good to put into the world. Or that talks about something that people don't talk about enough," he says.
One of Lechner's latest projects, the web series Group, does just that. Written and directed by Alexis Lloyd, Group unfolds in a group therapy session, where Dr. Ezra and eight New Yorkers navigate the depths of their own intimacy, loneliness, sexuality, and fears. Dr. Elliot Zeisel, a real-life therapist with 43 years of experience, plays Dr. Ezra. The rest of the cast includes Ezra Barnes, Bernardo Cubria, Daniel Eric Gold, Gabriela Kohen, Elisha Lawson, Teresa Avia Lim, Cara Ronzetti, and Lucy Walters. The show's storylines and characters are scripted, but its dialogue is entirely improvised. Lloyd worked with all of the actors for months to develop their characters, and they've even participated in off-camera group sessions to get to know each other better.
"It's a process that we've seen in comedy," Lechner says. "In shows like Curb Your Enthusiasm, in Christopher Guest movies like Best in Show or Waiting for Guffman, but we haven't seen it very much in drama. Elliot Zeisel is really key in making the show work because Alexis isn't prepping Elliot at all. Elliot's just jumping in there and doing what he does every day."
The second season, which is in post-production now, will premiere on YouTube early next year. Shooting it was difficult during the pandemic because the actors had to interact over Zoom and film themselves on their phones. As it does in the first season, the show's unique mode of storytelling results in a drama wholly original, authentic, and raw.
"They're dealing with the pandemic, dealing with Black Lives Matter, dealing with the concerns of the moment," Lechner says. "But in a way that is very emotional and really I think gets to territory that I haven't seen people talking about. And I'm just so in love with the cast. Their bravery and their skill, that they can do this. I don't even understand how they do it."
Lechner is currently developing and pitching two documentary series. This Is Going to Happen chronicles the long hunt for the BTK killer, who terrorized residents of Wichita, Kansas for three decades. The filmmaker Ryan Jones is from Wichita, allowing him access to families of the victims, police, and members of the press who have never before publicly spoken about their experiences.
A Crack in the System centers on the COVID-19 epidemic in prison. The filmmaker Jonathan Stack explores how COVID-19 has not only brutally exposed the inequalities of the justice system and the penal system, but has also resulted in disproportionately higher devastation in comparison to that of the general population. "Because of the conditions that people are in," Lechner says, "and because honestly, prisoners are the last people that anyone thinks to take care of."
Lechner's professional repertoire extends beyond film and television. He wrote the lyrics for the off-Broadway musical The Kid, a comic story based on Dan Savage's 1999 nonfiction book The Kid: What Happened After My Boyfriend and I Decided to Go Get Pregnant, and he is currently writing lyrics for another stage musical. He is the author of the nonfiction title Can't Take My Eyes Off of You: One Man, Seven Days, Twelve Televisions, an account of his week-long experiment in watching twelve TVs for sixteen hours a day, and of the children's book Mary Had a Little Lamp, an update on the classic rhyme with "appliance humor."
Of course, Lechner is also a professor at Columbia University's School of the Arts, where he teaches Writing and Script Analysis for Producers, Story Structure, and Role of the Producer. Writing and Script Analysis for Producers is a seminar for second-year Creative Producing students. Each week, students view a film and break down its structure. To ensure they thoroughly understand a writer's experience, students write either a short film or the first act of a feature screenplay. They outline it, revise the outline, write a first draft, and revise the first draft. Then, each student becomes the producer of another student's script and gives that student notes; after that, each student becomes the rewriter of another student's script and rewrites that student's script. Finally, students write a "crazy draft."
"It's a draft where nothing counts," Lechner says. "You can just take wild chances, where you can change the genders, or age, or professions of your characters, or make them do things that they wouldn't do, or just, you know, change the setting or the time period. Anything that just gets you out of the thinking you're locked into and lets you think about the story in a different way."
"And what always happens is, for a third of the students, the crazy draft actually becomes the final draft. That was what they needed," he says. "And for most of them, it doesn't become the final draft, but there's almost always some element of the crazy draft that sticks around, that they wouldn't have gotten to if they hadn't taken that step back."
Like most professors in the pandemic era, Lechner has had to transition to virtual instruction. These days, his visits to campus are spent walking his dog rather than teaching in-person. "Zoom has brought out my inner vaudevillian," he says. "I've found the trick to making remote learning work is to prepare as much as possible ahead of time, and to keep springing illustrations, videos, and modules on the students. I want my class to be more interesting, engaging, and entertaining than anything else they could be doing on their laptops."
When he's working, Lechner mostly listens to hard bop jazz from the sixties; when he's not, he enjoys listening to podcasts. He recently finished reading David Kamp's Sunny Days, a history of Sesame Street and the birth of educational children's television. Next, he plans to read Charlie Kaufman's debut novel Antkind, which follows protagonist B. Rosenberger Rosenberg as he attempts to recreate a lost three-month-long stop-motion masterpiece.
To aspiring artists, Lechner says, "Consume as much art as you can—high, low, and in between. Find other people who want to do what you do, and find ways to collaborate with them. Figure out who makes the stuff you love most, and try to meet those people and work with them. Have fun; but aim high and dream big. There's no reason you can't make something truly great, as long as you allow yourself to believe that you can."