Translation by Professor Jeremy Tiang Named Runner-Up of the 2021 Warwick Prize for Women in Translation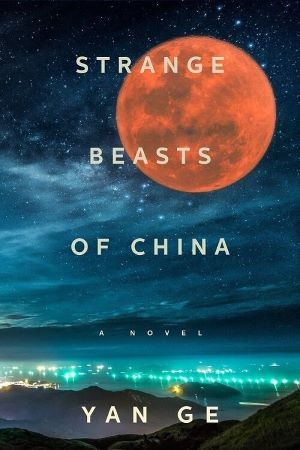 Strange Beasts of China by Yan Ge, translated from the Chinese by Assistant Professor Jeremy Tiang, was recently named runner-up of the 2021 Warwick Prize for Women in Translation.
The Warwick Prize for Women in Translation is awarded annually to the best works of fiction, poetry, literary non-fiction, children or young adult fiction, graphic novel, and theatre written by a woman and translated into English by a translator of any gender. The prize was established in 2017 in response to the gender imbalance in translated literature and the increasing publication of international women's voices. Winners receive £1,000 to be split evenly between the author and translator.
Tiang's translation of Strange Beasts of China was published by Melville House in 2021. The novel, described as part detective story, part metaphysical inquiry, follows a fiction writer and amateur cryptozoologist in the city of Yong'an who is tasked to track down the city's fabled beasts.
Judge and writer Boyd Tonkin chose Strange Beasts of China as the runner-up for the prize, stating, "Yan Ge imagines a landscape of marvels and terrors that eerily resembles our own everyday world...Herself an outsider, the heroine finds among these marginal, non-human beings different ways to survive, or to suffer, amid the alienation and insecurity of urban life. Witty, touching and mysterious, these fables of love and loneliness, belonging and exclusion, solidarity and otherness, assume an agile and genial English voice in Jeremy Tiang's translation."
Strange Beasts of China was also chosen as a New York Times Notable Book of 2021, The Washington Post Best Science Fiction, Fantasy and Horror of 2021, and winner of an English PEN award. The novel is available for purchase now.
Yan Ge is a fiction writer in both Chinese and English. She is the author of thirteen books, including six novels. She has received numerous awards, including the Maodun Literature Prize (Best Young Writer), and was named by People's Literature magazine as one of twenty future literature masters in China. Her work has been translated into English, French, and German, among other languages.
Jeremy Tiang (he/they) is a novelist, playwright and literary translator from Chinese. His translations include novels by Yeng Pway Ngon, Yan Ge, Lo Yi-Chin, Zhang Yueran, Shuang Xuetao, Geling Yan, Chan Ho-Kei and Li Er, as well as plays by Chen Si'an, Wei Yu-Chia, Quah Sy Ren and Han Lao Da. His novel State of Emergency won the Singapore Literature Prize in 2018. Tiang is originally from Singapore, and now lives in Flushing, Queens.