'The Oxford Handbook of Queer Cinema,' Co-Edited by Senior Lecturer Ron Gregg and Featuring Professor Tom Kalin
The Oxford Handbook of Queer Cinema, co-edited by Senior Lecturer Ron Gregg and featuring Professor Tom Kalin, was published by Oxford Handbooks on November 26, 2021.
The term "queer cinema" is often used to name at least three cultural events: an emergent visual culture that boldly identifies as queer;  a body of narrative, documentary, and experimental work previously collated under the rubric of homosexual or lesbian, gay, bisexual, and trans (LGBT) cinema; and a means of critically reading and evaluating films and other visual media through the lens of sexuality. By this expansive account, queer cinema encompasses more than a century of filmmaking, film criticism, and film reception, and the past twenty-five years have seen the idea of "queer cinema" expand further as a descriptor for a global arts practice. As the first of its kind, The Oxford Handbook of Queer Cinema treats these three currents as art and critical practice, bringing the canon of queer cinema together with a new generation of makers and scholars.
Gregg serves as co-editor of the book alongside Amy Villarejo, who has taught at Cornell University as well as the University of California at Los Angeles. In addition to serving as co-editor, Gregg also wrote the book's introduction. The book includes chapters which range from textual analysis, industrial and production history, interpretation, ethnography, and archival research, all from a variety of contributors.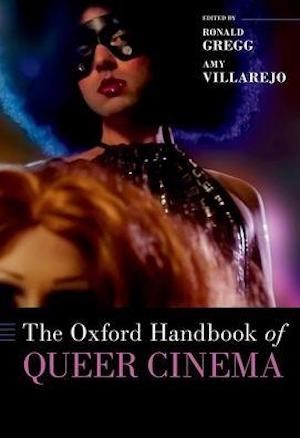 Kalin's contribution to the book is a chapter entitled "Andy and Me (It's Not Real and It's Not Fiction)." Kalin also recently contributed essays as well as an introduction to The Films of Andy Warhol - Catalogue Raisonné, 1963–1965, which was published by the Whitney Museum of Art in October 2021. The catalogue focuses on works he produced from 1963 to 1965, and each film is accompanied by essays that cover Warhol's influences, source material, working methods, technical innovations, as well as his engagement with the people he filmed and how they came to life on the screen.
Ron Gregg writes and teaches about queer cinema, classical and contemporary Hollywood, and the impact of globalization and digital technology on recent Hollywood film. He co-edited the Spring 2020 issue of Framework: The Journal of Cinema and Media focused on "Pleasures and Dangers in Adapting and Appropriating Hegemonic Sources." He has also curated film and video programming for Columbia's Film Program, Yale's Whitney Humanities Center, the Chicago Gay and Lesbian Film Festival, the San Francisco International LGBT Film Festival, the South African Gay and Lesbian Film Festival, and the University of Chicago Lesbian and Gay Studies Project.
Tom Kalin's critically acclaimed work traverses diverse forms and genres including narrative features, mixed media installations and short experimental films. His first feature, Swoon, was awarded the Caligari Prize in Berlin and named one of the top 100 American Independent films by the British Film Institute. Savage Grace, starring Julianne Moore and Eddie Redmayne, premiered in Cannes, opened Zurich and screened at Sundance, London, and Tribeca among many others. Nominated for a Spirit Award, it was named one of the top ten films of 2008 in Artforum and the LA Times. As a producer Kalin's films include I Shot Andy Warhol and Go Fish. He was a writer of artist Cindy Sherman's feature film Office Killer. He has twice been included in the Whitney Biennial. A 2011 Guggenheim Fellow, Kalin's work is in the collection of the Centre George Pompidou, The Whitney Museum and MoMA.