Alumnus Kamari Carter '19 in Solo Exhibition 'Temporary Parallelism'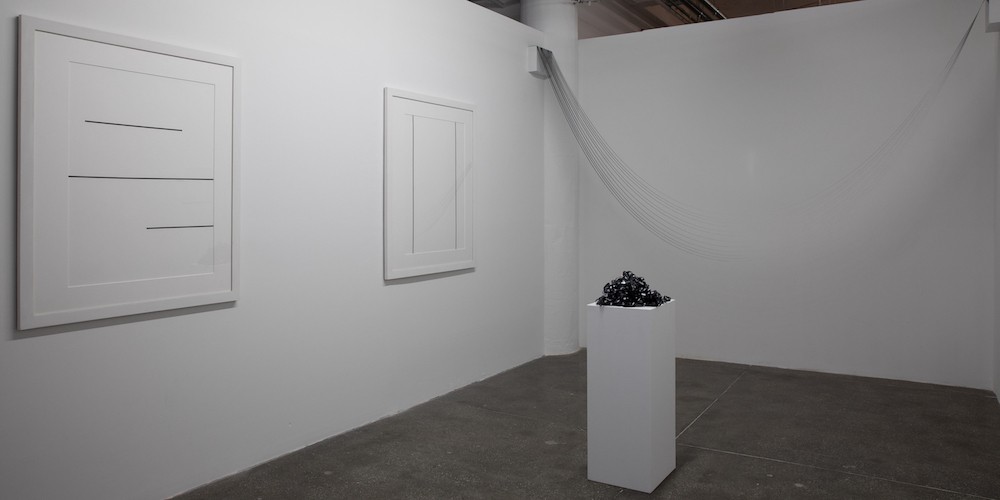 Midnight Projects' inaugural show Temporary Parallelism is the first solo exhibition in the New York area by alumnus Kamari Carter '19. 
The exhibition is presented within a space of quiet contemplation and sonic stillness in Mana Contemporary's two million-square-foot, cavernous arts center. 
Carter uses mediums such as found audio footage, primary sources, and facts to amplify and illuminate "unexpected or diminutive moments of known contemporary narratives, bringing into question our reliance on modes of perception and gathering information," as stated on Midnight Projects' website.
In Carter's site-specific installation the artist explores "possibilities of asynchronism between the visual and audio sensory experience." 
The exhibition includes a video work titled "A Ballad for Black Blood" where Carter "reconfigures the limitless quality of the blue sky and open ocean— two aesthetic symbols of expansive freedom—to provide a dramatic backdrop against the real horror of constriction heard in EMS footage from the day of Elijah McClain's arrest."
With the installation, "Intravenous," Carter uses "magnetic tapes found from VHS cassettes" to evoke a sense of heightened awareness of space paired with stillness.
Carter was born in Los Angeles and received his MFA in Sound Art from Columbia University in 2019. Carter is an interdisciplinary artist working primarily with sound objects and found archival material. The artist's practice circumvents materiality and familiarity through a variety of recording and amplification techniques to investigate notions of space, systems of identity, oppression, control, and surveillance.  
Temporary Parallelism is available to view at Midnight Projects from October 21 through November 20, 2020, by appointment only.