Alumni Spotlight: Lemon Guo '18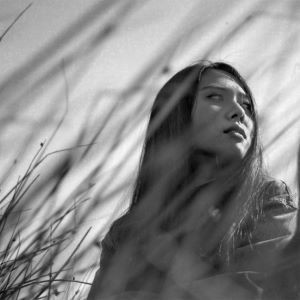 Lemon Guo '18 is an interdisciplinary artist, composer, and vocalist from China. Drawn to the visceral and evocative nature of the voice, she creates voice-based performances and installations that connect people to current environmental and cultural realities. She holds an MFA in Sound Art from Columbia University and has performed and exhibited her works internationally, in places such as Rubin Museum of Art (US), BBC Radio 3 (UK), International Computer Music Conference (Korea), and Bi-City Biennale of Urbanism/Architecture (China). Lemon has held residencies at the Headlands Center for the Arts and Making Tracks. She was a commissioned composer and sound designer for the UNDP. Lemon created music for director Yi Tang's short film All the Crows in the World, which won Palme d'Or at Festival de Cannes 2021 (France). Lemon and multidisciplinary artist Mengtai Zhang's '19 VR documentary Diagnosia, supported by IDFA DocLab R&D program and Wave Farm/NYSCA MAAF grant, premiered at the Immersive Non-Fiction Competition at International Documentary Film Festival Amsterdam 2021 and the New Frontier section at Sundance Film Festival 2022. Lemon and composer/pipa-player Sophia Shen's experimental duo Southeast of Rain recently released their debut album 42 Days to critical acclaim. "Weaving magic from the mundane" (Songlines Magazine), 42 Days was hailed as "a collaborative gem and a highlight among this year's new releases... inspires a sort of breathless introspection–a meditation on the perception of time and space in sound" (I Care If You Listen).
Was there a specific faculty member or peer who especially inspired you while at the School of the Arts? If so, who and how?

Lemon Guo [LG]: The Sound Art Program was very intimate. We all spent so much time together and were very involved in each other's projects. I'm still working closely with some of my peers, like Mengtai Zhang '19 and Ethan Edwards '18. Last year, Mengtai and I were making our first VR work Diagnosia with very little budget and experience. And Ethan who had a lot more experience programming VR just offered to help us out on the tech side. The faculty also gave us a lot of their time when we were at Columbia. Miya Masaoka, Brad Garton, and Seth Cluett are wonderful mentors with whom I have close relationships during my time there and beyond.
How did attending the School of the Arts impact your work and career as an artist?

[LG]: My work completely shifted from music composition to more interdisciplinary stuff, which opened up a lot of possibilities both artistically and professionally. It also gave me confidence like "sure I can do this" whenever I want to try something new. And I met many of my close friends and collaborators here. They helped me so much in my work and career.
What were the first steps you took after graduating?

[LG]: I slept a lot for probably one or two weeks. Didn't get to do that too much during the two years at Columbia. Then I had a very hectic summer, doing shows and residencies here and there, trying to get my vocal ensemble together, sorting out my visa, moving apartment and studio, looking for work, flying home to China to see my family, and then flying back to New York and starting it all over again. I was running around all the time, feeling like I was doing a lot, but it was wearing me out. I didn't really learn how to slow down and take my time until COVID hit. I'm really glad I went home that summer though because I wouldn't see my family for another 3 years because of COVID.