On A Global Scale: From the German Province to Scorsese's New York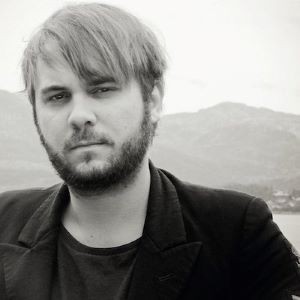 On A Global Scale is a bi-weekly series about international co-productions by Columbia filmmakers.
Welcome to another edition of On A Global Scale. This bi-weekly series celebrates the international spirit of the Columbia University film program and the incredible global collaborations coming out of it.
When alumnus Kai Gero Lenke '15 remembers his time at Columbia, it is with great fondness. "It's a creative space you will miss for the rest of your life when you're out," he told me. "For a long time, you will work with people in the industry who have just not studied film aesthetics in the same way. At Columbia, we watched Tarkovsky, Bergman, Truffaut, and we did shot for shot analysis of their works. Then you realize all this love for film that exists in this space in New York just doesn't exist in most parts of your future work life. It's also not demanded by anyone."
Lenke, a German native who currently resides in Norway, studied in the Screenwriting/Directing track with a Directing concentration between 2012 and 2015. Ever since then, he has predominantly worked as a TV writer in his home country with great success. Lenke is currently in the process of developing his first feature as a director, an arthouse Sci-Fi film called Echoes (working title). Only two years after his graduation, he had already amounted to the position of Head Writer for a German crime TV show, Die Spezialisten (Never Too Late for Justice). He is also developing a TV show about cancer research for Germany's largest production company and will serve as Head Writer again. A rapid progression he attributes to the great differences between the US and German industries. "I know the path in America and how long it takes to climb the Writer's Room. This career ladder is quite different. You can climb it much faster in Europe."
Weighing the options between staying in the US and going back to one's home country is a major question for most international students at Columbia. Lenke took the latter path—and didn't regret it. "Of course I was at a disadvantage in Germany because I didn't go to film school here. I had no network here. I didn't know the market. But I notice that I write differently than German writers. So if you sit in a Columbia class and ask yourself if it's all worth it, it's amazing how much of it you use in your daily life for writing. I use tools from Columbia and I have the feeling of being a stranger, an outsider on the German market and I like that."
Lenke grew up a film buff in the German province where his childhood revolved around the local video store. Through films, he fell in love with New York, specifically the version of the city from Scorsese and Ford Coppola films.  "When I was 12, 13, I sent a letter in bad English to Martin Scorsese asking if he needed a young actor. I thought maybe Scorsese could get me out of this swamp," he said. Though the letter was returned to sender without ever reaching Scorsese, Lenke forged his own path to the city he admired so much. Through way of acting and writing for theatre and later literature he started to get involved in the arts. Lenke soon discovered that what he was above anything else was a storyteller. "The other writers in my literature studies were all about tone and postmodern literature. I told stories. My critics told me, "Why don't you make a film out of that? That's not literature!" Lenke soon took their advice. In fact, he turned many of the short stories he wrote during this time into films later on.  
The moment when film finally became tangible for Lenke was when he was living in Australia, again an outsider. "I was inspired because it was in a foreign language, English. I realized that I was in a place I didn't know, the suburbs of Australia, and that had magic for me. I found a language that I would not have found in Germany. English is such a fantastic language for dialogues. German is insanely concrete. English has ambiguity." So he shot his first short film in Melbourne's suburbia to the surprise of everyone around him. "Strangers can see what locals don't. I think it would be interesting if an American would write about the place I come from. When I was filming in the suburbs of Australia, everyone asked me: 'Why here of all places? It's the most boring place in Melbourne!' And I would say: 'Because where I come from this doesn't exist!'"
Lenke's quest for the unknown was also formative in his years in New York. It was the distance put between his homeland that made him fall in love with what had been familiar. "I had to go to America to love European cinema. I discovered my love for Bergman in New York, not Germany. At Columbia, I heard Wim Wenders speak, who said he is admired nowhere less than in his home country. It's sad to see that this great time in European avant-garde cinema is over. We have to get that back! We have to save a little bit of it! This can have meaning again, can be great and courageous."
This is one of the main reasons Lenke returned to Germany after graduation despite a long-term plan to return to the States one day and counterintuitive to what he felt was a dormant German market. But recent TV successes like Dark and Deutschland 83 have Lenke optimistic. "Whenever a German series is a success, it is a success for all German filmmakers. Dark opens the gates for 200 other German projects. And the broadcasters want more courageous projects now, more high-end shows like on the American market."
In this climate, Lenke was ready to make his first feature as a director. But now the pandemic threatens to stall this spirit of optimism. "The people in charge in Germany tell you they don't know anymore if it's a good time for risky projects. They were just getting there with more global approaches to storytelling which was hard-earned. Now we've been thrown back at least two years, I think. This is my first feature as a director and as an arthouse Sci-Fi, the risks are big. So I'm also developing the story into a potential mini-series, let's see how it turns out. I still have the luxury that we writers have continued to work that a lot of my friends don't have. But at some point your scripts have to be shot. And for such risky projects, which is exactly what Germany needs, I am afraid."
Still, regardless of the market, Lenke has the knowledge he assembled during his three years at Columbia whose program concerns itself more with story than sales. "It's both its biggest problem and its biggest strength," Lenke said. "For three years, you exist in a best-case scenario. What if you can write anything you want? Be as personal as you want? No thought is wasted on how commercial something becomes. That doesn't mean you won't ever make commercial films, but you're testing yourself out. I made myself a catalog of things I was afraid of so I could make them. Working with children, shooting things in black and white, shooting thriller elements with extreme violence. You would never find that in my films again now because I got a feeling for what was for me and what wasn't. You go through adolescence in a way and you come out as a more mature filmmaker. And then maybe you can get a little closer to this difficult balance between entertainment and demand, which no other country can do as well as the USA. They can combine art and entertainment, and it is due to training like the one we have at Columbia."
So while the situation might look difficult right now, Lenke will continue to work even if he doesn't know the outcome. Like back in the day, when he sent his letter to Scorsese and when he went on his own journey to New York. "If Columbia teaches you one thing, it is to be courageous."