Alumna Amy Talkington '99 Writer and Co-Executive Producer of Hit Show 'Little Fires Everywhere'
Little Fires Everywhere, Hulu's new hit show, was co-written and co-executive produced by film alumna Amy Talkington '99. The show stars Hollywood heavyweights Reese Witherspoon and Kerry Washington, and premiered March 2020, amidst the world shutting down as social distancing became our new normal.
Talkington says she has received numerous messages of thanks and appreciation for the show in this difficult time. In an interview with The Dallas Morning News, she said it's amazing, "to have what you'd call a captive audience. Potentially, the most captive audience in history!"
In speaking about the writing process, Talkington said that show-runner Liz Tigelaar, "likes to break things down in detail. Every writer participates in each episode in a big way, but then, each writer on the series also has his or her own episode." Talkington wrote the series finale, which airs on April 22nd, 2020.
Based on the book of the same title by Celeste Ng, Little Fires Everywhere tells the story of Elena Richardson, a woman who thrives on structure and rules, and her family. When Mia Warren, an artist who has been living a nomadic lifestyle as a single mother with her daughter, Pearl, arrives in town, it threatens everything that Mrs. Richardson has known. Slowly, Mia and her daughter's arrival forces the current residents to reevaluate their lives.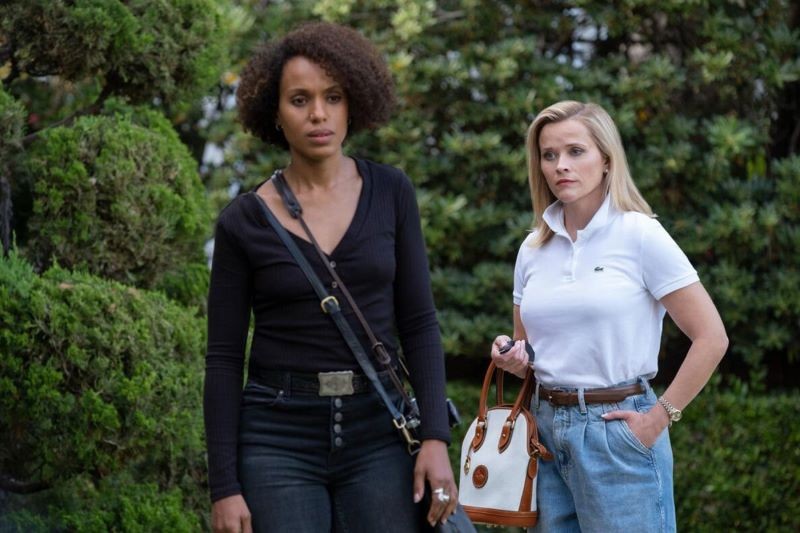 Talkington is a writer and director focused on traditional narratives for film and television. She is also accomplished as an interactive, new media filmmaker. Many of her films center on a young and headstrong female protagonist.
In the early 90s, Talkington wrote and directed interactive articles for the cd-rom magazine Blender.  In 1996, Talkington directed First Comes Love; pre-streaming video, the story was told through text and still images. In 2000, Talkington co-wrote and directed the 360-degree-video short The New Arrival for which the New York Times named her "one of the few women to break out on the internet." Critically acclaimed as "ingenious" and "ground-breaking," the short was an online hit and also screened in numerous festivals, including the first-ever sundance online film festival. 
She wrote and directed Number One Fan, 1997, which won the jury prize at the Hamptons International Film Festival. She co-wrote and directed Second Skin, 1998, which was in competition at the Sundance Film Festival, won several top festival prizes and was acquired by Canal +, HBO, and the Sundance Channel. In 2004, she wrote and directed Night of the White Pants. Talkington created Confessions, an interactive web project which was released on atomfilms.com in august, 2007, which won a Webby award. More recently, Talkington wrote a young adult novel, Liv, Forever, which was published by Soho Teen in 2014 and has since been published internationally, including editions in Germany, Italy, and China.
Currently, Talkington is awaiting the premiere of her upcoming comedy musical, Valley Girl, a film directed by Rachel Lee Goldenberg and written by Talkington. It will be released May 8, 2020. The trailer can be viewed below.