Weekend Watchlist: What to Watch According to Film Professor Anocha Suwichakornpong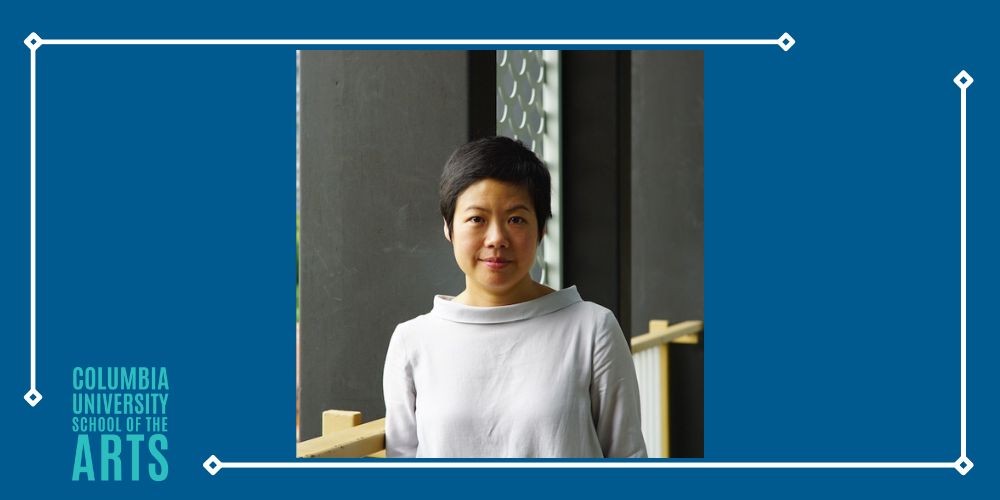 In this series, we catch up with Columbia Film Professors and ask them to dish on what they're watching right now, which movies and shows blew them away or didn't live up to expectations, and what it's like to watch through a filmmaker's eyes.   
Assistant Professor of Film Anocha Suwichakornpong is this week's guest and is here to share what has been inspiring her lately. Suwichakornpong also mentioned a New Years resolution of hers, which is to watch more television!
First on the list is Saint Omer, the first fiction film from acclaimed French documentarian Alice Diop.
Saint Omer Follows Rama, a novelist who attends the trial of Laurence Coly at the Saint-Omer Criminal Court, hoping to use Coly's story to write a modern-day adaptation of the ancient myth of Medea, but things don't go as expected.
Where to Watch it: 
The film is currently making the rounds at cinemas across the United States and has yet to secure a streaming release. You can watch it at Film Forum or the Film Society at Lincoln Center. 
Why Suwichakornpong recommends it: 
"This is Alice Diop's first fiction film. I think the reason she didn't make this film into a documentary is maybe because the content is too complicated, and there is a question of access and issues around sensitivity. So, she wrote this script based on an actual criminal case in France. There are two main characters, one being the woman charged with the murder of her infant and the other character, another protagonist, who is a young professor. This character might loosely be based on the filmmaker herself. It's really a harrowing experience watching the film. It's a very sparse film and many of the scenes just center on the actual trial and we are in the courtroom a lot. I thought it was so powerful, and really makes you think about the notion of womanhood, motherhood and the interrelationship between the two. I think every woman, whether or not you have a child, should watch it. Because you are someone else's child. And there is a connection between mother and daughter that would really senate with any woman."
Suwichakornpong's Takeaway:
"It's a powerful film because it's not reductive in any way. It's asking questions without giving you an easy answer. It has stayed with me since I saw it a week ago. Saint Omer—it lives in this area where you know the main character is guilty, but at the same time, you get a nuanced understanding of the circumstances. There is a very clear sighted objectivity that the film has, and it allows you to form your own opinion. It keeps you thinking and it's what I think great art should be."
Suwichakornpong's second recommendation is actually two films in conjunction. They are the documentaries Oxhide and Oxhide II directed by the Chinese filmmaker Jiayin Liu.
Where to Watch it: 
Suwichakornpong watched these two films at the Metrograph theater as part of a Lunar New Year screening series. However, they can also be streamed via Amazon.
Why Suwichakornpong recommends it: 
"Part I and part II are not new films, they are older Chinese independent films from around ten years ago. What's unique about both of them is they are made by this woman who at the time of filming, was quite young and living with her parents in a very small Beijing apartment. So the whole film was shot inside this very cramped space and made with very limited means. She did everything herself. The film consists largely of long static shots where you see the action in the frame. And there are only three characters; the father, the mother and the filmmaker herself. Very often, you don't even see the whole bodies due to the limited space where she can place the camera; the shots were composed in a strange manner. But you also hear all the dialogue and they talk quite a lot. So, you become very intimate with these characters somehow. It paints a really warm and really lovely family relationship in the first film, and you get to know the characters really well. Five years later she made part two, which had a better image resolution and was more polished. In the second one, you witness the changes that have happened. There is much more of a relationship between the family with the outside world. In some way, it feels like you grew up with this family. It's quite amazing."
Suwichakornpong's Takeaway:
"This film teaches you that you can do a lot with very little, and it's more about concept rather than content. The second film, Oxhide II, is basically two hours of the family making dumplings together. Between the two films you also really see the growth of the filmmaker's voice."
Suwichakornpong's third recommendation is another documentary, this one directed by Laura Poitras and titled All the Beauty and the Bloodshed which provides a look into the life and work of acclaimed photographer Nan Goldin.
Where to watch it:
The film will be available to stream on HBO Max in the Spring of 2023. Currently, you can watch it in cinemas across the US.
Why Suwichakornpong recommends it: 
"There are these two threads in the film—one which chronicles Nan Goldin's childhood story and her addiction, and then another about her current activism to take down the Sackler family. I feel like it is inevitable that one thread is stronger than the other one, but ultimately, this documentary is really about her life journey, and in a way it's her biography and I accept these two threads. I think his film is essentially about Nan's life and who she is as a person and what she does and her past. I accept the film for this reason. Not everything has to make logical sense in terms of the details of all the connections in the film."
Suwichakornpong's Takeaway:
"I really liked the juxtaposition of the image and sound. Throughout, I was impressed with the editing and the use of image and sound together to tell this really engaging and compelling story of one woman's life and journey as an artist."