'Myth' by Alumna Alies Sluiter '20 Wins Five South Australian Screen Awards
Myth - The Go Between, a short film written and directed by alumna Alies Sluiter '20, won five awards at the South Australian Screen Awards, including Best Drama, Best Director and the Grand Jury Prize. The winners were announced at a gala awards ceremony in a night that celebrated the outstanding South Australian screen industry with awards in 24 categories. 
In addition to the success of Myth, Sluiter's other short film, Ayaan, produced by alumna Meng Xiong '19 and associate produced by alumna Federica Belletti '18, won the award for Best International Film at the Show Me Shorts Film Festival.
Ayaan follows an escaped asylum seeker and her baby as they encounter an Aboriginal man on a rural Australian beach and must decide whether to trust him or attempt the 400 kilometre journey to the nearest city, on foot and alone. The short was also recently nominated for the Australian Writers' Guild AWGIE Award for Best Short Film.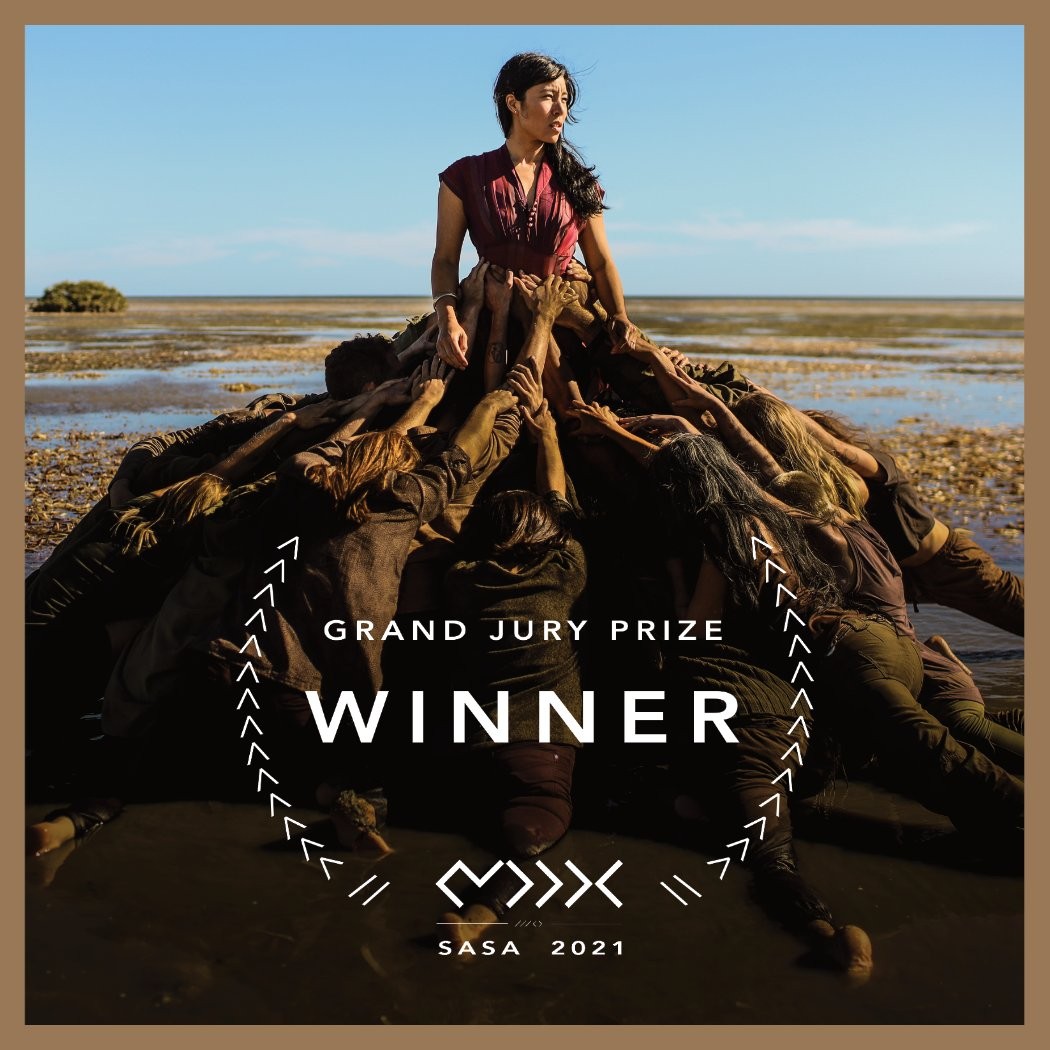 Alies Sluiter is a storyteller with a passion for social-justice and activism. Her work has been recognized through individual awards including the General John Monash Scholarship, the Dame Joan Sutherland Award and a Fuse Presents SXSW mentorship. Her thesis film Ayaan was awarded the Adrienne Shelly Best Female Director Award, Leone Family Film Production Award, the IFP Audience Award, a Panavision Student Grant Sponsorship and was a 2018 Screencraft Film Fund semifinalist. Also an Australian Academy Award nominated composer, Sluiter has performed worldwide with eminent artists including Nitin Sawhney, Hugh Jackman, Sylvie Guillem and Akram Khan. The production Zero Degrees, musically directed by Sluiter, received the Helpmann Award (Australia) and nominations for the Laurence Olivier Award, Critics Circle Award and the Time Out Award (UK).
Meng Xiong is a Chinese writer and producer. She has written and produced short films in China, the US, and Australia. Xiong is the recipient of Leone Family Film Grant, Panavision Production Sponsorship, and 3PAS Studios Award for Excellence in Producing and IFP Audience Award at CUFF 2019. Xiong holds bachelor's degrees of Cinema and Communication Studies from the University of Iowa. During her graduate studies at Columbia, she taught film studies as an assistant. She is currently working for the Hamptons International Film Festival.
Federica Belletti is a filmmaker based in New York. She produced six shorts and interned for Gamechanger Films, The Austin Film Festival, and Maven Pictures. In 2017, she was awarded the Arthur Krim Memorial Award and was a finalist of the Sundance Producing Lab. Belletti is also a BAFTA Newcomer 2020.