m.i.o.k.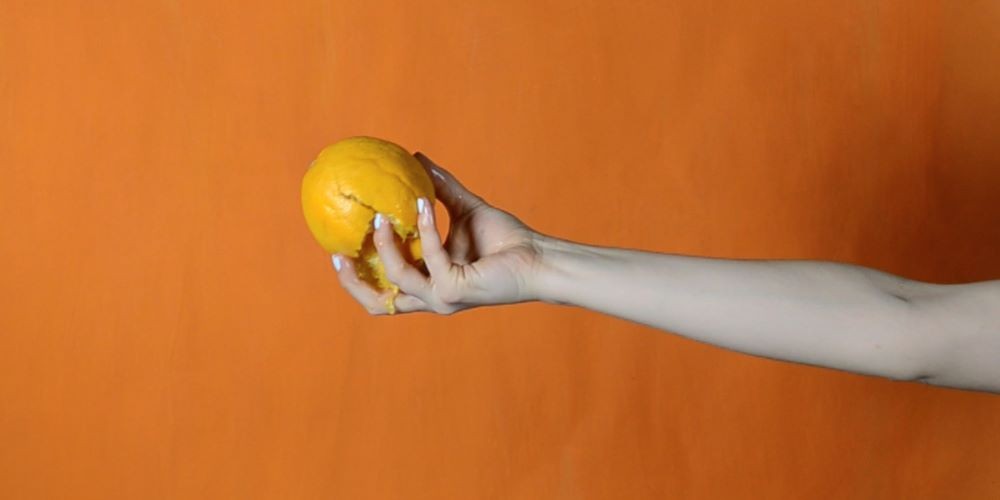 Current student Roni Aviv is the curator of m.i.o.k., a show currently on view at the LeRoy Neiman Gallery at Columbia University. The title of this show is the question "am I ok" stripped down to the barest letters; with this urgent abbreviation of a careful question in mind, the curator notes in a statement to the university that "[t]his exhibition wrestles with the difficulties of being in the current times."
The origins of the show began when Aviv moved to New York two years ago. She had previously curated shows in Israel, and her move to New York inspired a new way of arranging art around personal questions. "I started thinking about this show when I moved here from Israel," said Aviv in a comment to the university. "The real ideal of self-reflection—not safe care—but checking in with yourself, was important to me. It involves a lot of humor, anxiety, and pain. It is this meeting of hardships. Being vulnerable is not something you see in the everyday. [...] This is, in a way, a show that is very close to home.
When an open call was posted by the LeRoy Neiman Gallery, Aviv applied. The show opened on Feb. 27 with a reception.
Works by current students Aika Akhmetova, Kiyomi Quinn Taylor, Yifan Jiang, Professors Tamar Ettun, Rochelle Feinstein, Leeza Meksin, and former professor Dana Hoey are in m.i.o.k.  The students featured in this show are all artists who are frequently underrepresented in other galleries and shows. When curating the exhibit, Aviv said, "It was important to me that there would be female and non-binary artists represented." She solicited work from peers in her program whom she admired, and the result is this collection which is often humorous, tongue-in-cheek, but uncomfortable. For instance, Akhmetova's piece Mom's Orchard features the artist themself being buried under apples in a three-screen video while wearing a ball gag. "I really love how Dana's piece and mine are so close together," said Akhmetova, during the gallery opening. "You go from extremely saturated to very unsaturated within three feet." Hoey's work, Pregnant Smoker, features a pregnant woman dressed in all white riding a dark horse.
Taylor's piece Stellaluna Animation Frames is a collection of twenty watercolors on paper which hypothetically join together to form a stop-animation. "This is an alter ego of mine called Stellaluna," said Taylor. "Emotional whiplash—this alter ego is the extremes of my emotions."
Feinstein's work, Prints from the Estate of Rochelle Feinstein, is started as a challenge the artist posed to herself to salvage and transform the contents of her studio, including discarded work, old supplies and various materials, into "assets." This body of work would be cost-free and push Feinstein to expand and redefine her process.
In her application to the gallery's open call, Aviv said, "There is a refreshing honesty and vulnerability in the works that is hard to witness at times to our own surprise. Having the opportunity to group the different works together and generate a meaningful discussion with the public is of great importance to me."
The show runs until March 20.