Meet the Makers: Nathalie Álvarez Mesén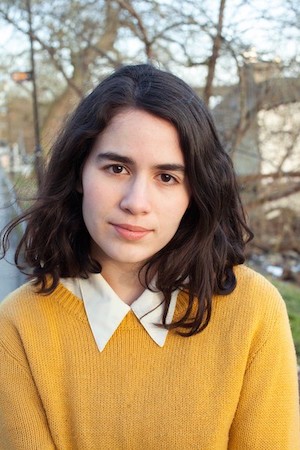 Meet the Makers is an ongoing interview series highlighting current Columbia University School of the Arts Film Program students and faculty. I recently had the chance to sit down with second-year MFA film student Nathalie Álvarez Mesén to talk about her experiences before Columbia and learn where the inspiration for her impressive body of work comes from.

Nathalie Álvarez Mesén is the definition of an international filmmaker. She has spent her life on three different continents. She was born in Sweden, moved to Costa Rica for high school, then returned to Sweden to study for a few years before moving to New York for the program. Her background is in acting - she studied Physical Acting for three years and toured as part of a children's play in Tim Tiger. She began acting at age eleven by happenstance; her neighbor brought her an ad for an acting class and dragged her along.

All of this shines through in her work. Nathalie's films are marked by a careful attention to physicality over dialogue and nuanced understanding of her characters' emotional lives. She likes to focus on "the point of view not typically seen." She explores frequently unseen identities and sexualities.

Clearly, Nathalie's hard work is paying off:  she currently has two shorts - Filip and Asunder - playing at high profile festivals across the country. Asunder screened at the highly competitive Telluride Film Festival, in a series curated by Moonlight's Barry Jenkins. Filip has played in several prestigious festivals, including Hamptons and Los Angeles Shorts, and took home the Prize for Best Live Action Short 15min or under at the Palm Springs Shortfest.

What's next for Nathalie? She wants to work with girls, to cultivate and encourage more female filmmakers. She wants to prove opportunities for girls to "just mess around with the camera and do stupid stuff, in the way boys do" because it'll foster a love of film. She's also in the process of developing a feature, a Swedish and Columbian co-production that she is co-writing and directing. If her work tells us anything, we have a lot to look forward to.