Columbia Filmmakers Take Home Top Prizes at 2021 CinEast Film Festival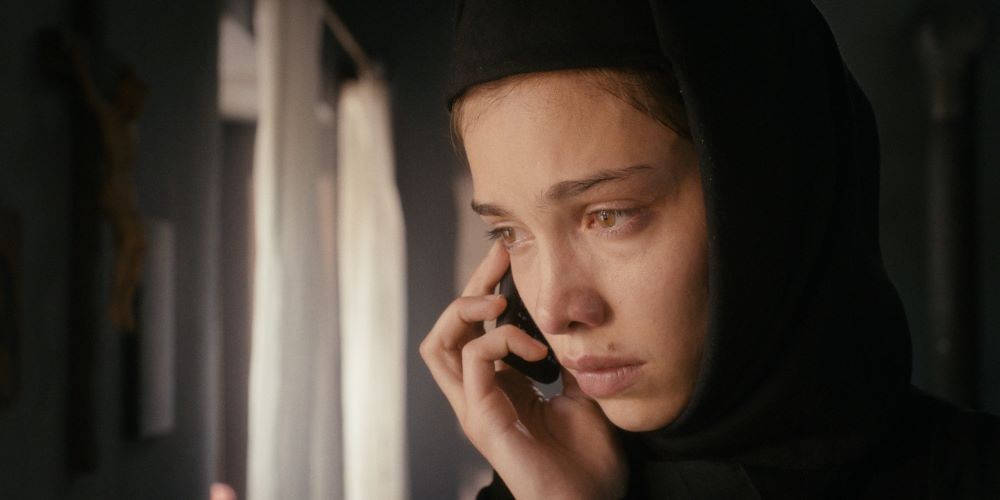 Two films by Columbia filmmakers were recognized at the 2021 CinEast film festival. They are: Miracle, written and directed by Assistant Professor Bogdan Apetri, and Murina, directed by alumna Antoneta Alamat Kusijanović '17 and co-written by Kusijanović and fellow alumnus Frank Graziano '18.
2021 marked the 14th year of CinEast, the Central and Eastern European Film Festival. The festival took place from October 7 - October 24, 2021 in Luxembourg. 
Miracle, which was written, directed, produced, and edited by Apetri, was awarded the festival's prestigious Critics' Prize. The film is the second film in a planned trilogy set in Apetri's hometown of Piatra Neamt near Romania's border with Ukraine. It follows a young nun who sneaks out of her monastery to attend an urgent matter but never makes it back. A police detective's investigation into her fate uncovers clues and revelations that lead not only to the truth but a miracle as well. The film previously screened at the Hamburg Film Festival, the Vancouver Film Festival, and the Zurich Film Festival. Miracle also took home the Grand Prix at the 37th edition of the Warsaw Film Festival in October 2021.
The Critics' Prize was awarded by the festival's Press Jury, composed of journalists Teresa Vena (Cineuropa), Tobias Keßler (Saarbrücker Zeitung) and Gabrielle Seil (Revue). "We chose a film that evokes from the beginning with its ambitious form, its long takes, impressive shots and dense mise-en-scène, a nerve-racking atmosphere," said Vena in the jury's official statement. "It tells the story of a young woman whose fate lies in the hands of several enigmatic male characters. Through a detail like someone's taste of music the film evokes in an unpretentious way a feeling of longing for a so-called better past—and uncertain future. With precise dialogues it deals with important topics such as religion and gender roles and shows that in the personal relationships lies the political relevance."
A former lawyer in Romania, Bogdan George Apetri moved to New York where he graduated from Columbia University's Film Program with an MFA degree in Film Directing. His student films screened and won awards at prominent short film festivals across the world (Clermont-Ferrand, Rotterdam, Palm Springs, Cottbus, Montreal, Aarhus, Rhode Island, Woodstock, etc). He was a National Finalist at the Student Academy Awards in 2006. In 2020, he directed his second feature film, Neidentificat (Unidentified). Awarded a special Jury Prize in Warsaw, it went on to gather a FIPRESCI Award at the TIFF Transylvania International Film Festival and the Grand Prize at the Anonimul Film Festival in Romania. In 2021, he released his third feature film, Miracol (Miracle). It premiered at the Venice International Film Festival and was picked up by the prestigious Memento International Sales film company. He will direct his fourth feature film in 2022.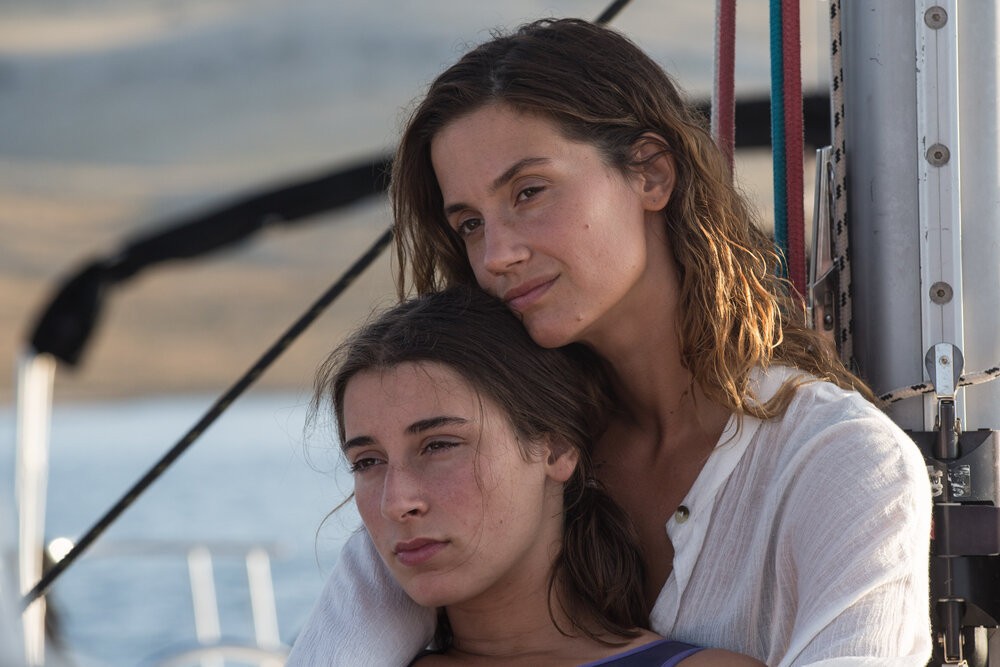 The festival's International Jury also awarded the Grand Prix to Kusijanović's Murina. The film follows a small family made up of young mother Nela, teenaged Julija, and strict father Ante. The family's world on a Croatian island is rocked by the visit of an old family friend. While Ante is absorbed in a land deal, Nela and Julija must deal with their complex relationships to the foreigner's presence in their home. 
The International Jury was presided over by the Romanian director and scriptwriter Radu Jude and included Czech director Michaela Pavlátová, Luxembourgish producer and director Nicolas Steil, Luxembourgish actress and director Larisa Faber, and Belgian co-director of the Brussels IFF Céline Masset. Speaking of the jury's decision, Jude called Murina "a coming-of-age story told with graceful vigour and with an incredible mise-en-scene of details." 
Murina was also notably awarded the prestigious Camera d'Or at the 2021 Cannes Film Festival. The film draws inspiration from Into the Blue, Kusijanović's successful short, which she developed during her Directing IV course taught by Apetri.
Antoneta Alamat Kusijanović is a writer-director born in Dubrovnik, based in New York. Her short, Into the Blue, was nominated for a Student Academy Award and won awards at the Berlin International Film Festival, Sarajevo Film Festival, Oberhausen Film Festival, and the Festival de Premier Plans, Angers, among many others. Murina is Kusijanović's first feature film, developed with support from the Résidence du Festival Cannes, Cinéfondation, First Films First by the Goethe-Institut, and Jerusalem Film Lab. She holds an MA from the Academy of Dramatic Arts in Zagreb and an MFA in screenwriting and directing from Columbia University in New York. Antoneta is an alumna of the Berlinale Talent Lab, Sarajevo Talent Lab, La Femis Producing Atelier, and the Marcie Bloom Fellowship.
Frank Graziano is a New York-based screenwriter and director whose films explore stories of the contemporary American city. He is the creator of the documentary series Feel My Pain, which follows four of New York's most notorious gangsters of the 1990s as they prepare for a stage play about their lives. Graziano is also a founding partner of Unwashed Films and holds an MFA in directing from Columbia University.