'Miracle' by Assistant Professor Bogan Apetri '06 Wins Grand Prix at Warsaw Film Festival
Miracle, a feature film written, directed, produced and edited by Assistant Professor and alumnus Bogan Apetri '06, took home the Grand Prix at the 37th edition of the Warsaw Film Festival last week. The film, which premiered at the Venice Film Festival earlier this year, won a cash prize of 100,000 Polish zloty or $25,297. 
Miracle is the second film in a planned trilogy set in Apetri's hometown of Piatra Neamt near Romania's border with Ukraine. It follows a young nun who sneaks out of her monastery to attend an urgent matter but never makes it back. A police detective's investigation into her fate uncovers clues and revelations that lead not only to the truth but a miracle as well. The film previously screened the Hamburg Film Festival, the Vancouver Film Festival and the Zurich Film Festival and is set to show at theCinEast Film Festival this week. 
Apetri created both Miracle and the second film of his trilogy, Unidentified, which is also written, directed, produced and edited by him, simultaneously. Unidentified follows an unsolved case, an unknown criminal, and an obsessed cop. His investigation plunges him into a world of darkness and violence, pulling everyone around him into a web of destructive passion and revenge. The film also screens at the CinEast Film Festival through October 24, 2021 and will afterwards show at the Cottbus Film Festival from November 2 to 7, 2021. Apetri was recently interviewed by Variety about shooting both films at the same time. 
A former lawyer in Romania, Bogdan George Apetri's student films screened and won awards at prominent short film festivals across the world. He was a National Finalist at the Student Academy Awards in 2006. In 2010, he directed and wrote the feature film Periferic (Outbound). Funded in part by Romania's National Center for Cinema, the film was shown at some of the best festivals across the world and won numerous international awards including the FIPRESCI Award twice. Apetri co-produced 3 Backyards by Professor Eric Mendelsohn, a feature film that won the Best Directing Award at Sundance in 2010 and was selected for New Directors/New Films in New York. He co-produced Advantageous by Jennifer Phang (Jury Prize at Sundance in 2015), The Bravest, the Boldest by Moon Molson (Sundance 2014), The Mend by John Magary, Nobody's Watching by Julia Solomonoff, Love Hunter by Nemanja and Brane Bala, Dog by Florin Serban and Blaze by Ethan Hawke (Sundance, 2018).
In addition to Apetri's Miracle, two more films by Columbia filmmakers screened at the Warsaw Film Festival. The Last Election & Other Love Stories, directed by alumnus Miguel Silveira '15 and produced by alumna Missy Hernandez '17, celebrated its European premiere in the Discoverie Section while Queen of Glory, produced by Adjunct Assistant Professor Jamund Washington '10 and edited by student Cooper Troxell, screened in the Feature Competition.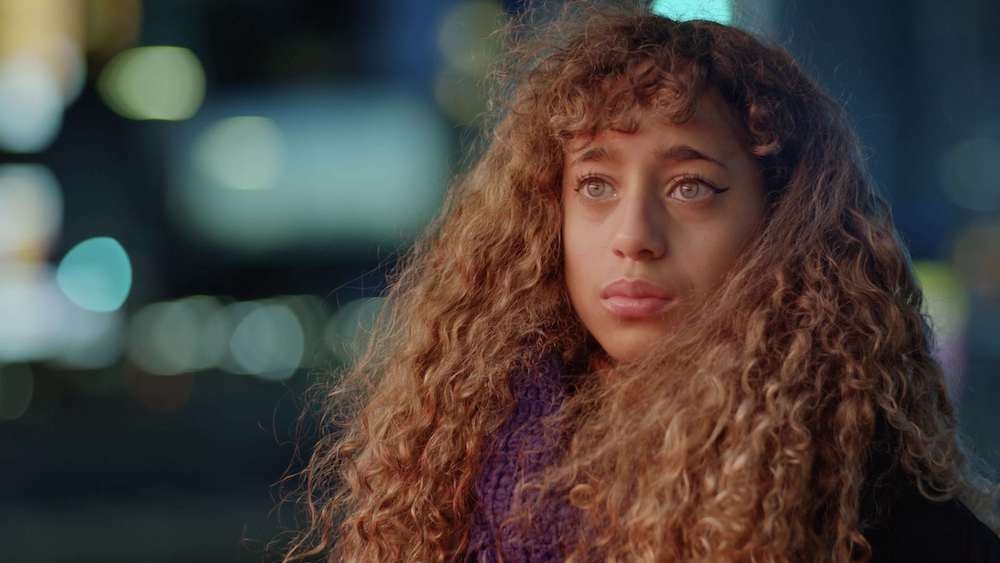 The Last Election is a documentary, a podcast, and a flash ethnography about the United States on election day 2020. It screened at the Urbanworld Film Festival earlier this week. 
Miguel Silveira is an award-winning independent filmmaker and arts educator currently teaching directing, documentary filmmaking, and film editing at Columbia College Chicago. Silveira's documentary feature, I Am a Visitor in Your World, was an Official Selection of The Woodstock Film Festival, Thessaloniki Documentary Film Festival, and Athens Film + Video Festival. American Thief, Silveira's first feature narrative/documentary hybrid, was a Jerome Foundation Grantee, a participant in the IFP Completion Lab, and is distributed in North America via Film Movement. 
Missy Hernandez is a screenwriter, producer, and assistant professor in the Cinema and Television Department at Columbia College Chicago. She was a writer and co-producer of American Thief, and an Associate Producer for Terence Nance's Peabody Award-winning series Random Acts of Flyness. In 2020 she established the production company Hurricane and Yucca with her partner, Miguel Silveira. 
Queen of Glory is a comedy following Ghanaian-American Sarah who is all set to abandon her Ivy League doctoral program to follow her married lover across the country. The film premiered at the Tribeca Film Festival earlier this year.
Jamund Washington is a New York City-based independent film producer. He produced Adam Leon's Gimme The Loot, the winner of an Independent Spirit Award as well as Best Narrative Feature at South by Southwest Film Festival. The film was an Official Selection of Un Certain Regard and a finalist for the  Caméra d'Or Award at the Cannes Film Festival. Washington co-produced the documentary Little White Lie, which premiered on PBS and was theatrically released in the US. It was a New York Times Critics Pick, The Atlantic Editors Pick, and was profiled in the Wall Street Journal and Vanity Fair. He also co-produced Silenced, James Spione's Emmy-nominated documentary on US whistleblowers. The film premiered at Tribeca Film Festival and was distributed through PBS's Independent Lens Series. Additionally, Washington was 1st Assistant Director for Academy Award-winning director James Marsh on his 2011 film, Project NIM. He was nominated for a Producing Independent Spirit Award in 2013 and was the recipient of the HBO Films Young Producers Development Award in 2008. 
Cooper Troxell is a New York based filmmaker. He is also a director and editor of commercial projects. His clients have included Nickelodeon, BBC America, Tommy Hilfiger, Tidal, and House of Waris. He's currently preparing to shoot his final thesis film for Columbia, and is also working on a longer-form version of Space Vamps. In the original short, Space Vamps follows a rag-tag group of space vampires as they reach the end of a centuries-long journey through space, only to discover their problems have just begun.
Lastly, alumna Eliza Subotowicz '10 was also present at the Warsaw Film Festival where she organized the WARSAW NEXT series of workshops and masterclasses for the second year in a row.
Eliza Subotowicz is a writer-director from Poland. Her thesis short Ben was awarded by Directors Guild of America in 2009. Her subsequent short Mercy won Best Short Award at Durban IFF in 2013 and featured at more than 30 festivals around the world (Palm Springs ShortFest, Melbourne, Raindance and Cottbus, among others). Currently, she's developing her first feature film. Subotowicz has also more than ten years of experience working as a film festival programmer, industry consultant and senior coordinator of film-related events, most notably for the Warsaw Film Festival and New Horizons Association in Poland, and Doha Film Institute in Qatar. She's now preparing an international development workshop in Italy addressed to women filmmakers, while also developing her skills as a script consultant and mentor. She also teaches Screenwriting at the famous Lodz Film School in Poland.