'Clairvoyant of the Small' by Professor Susan Bernofsky Coming May 2021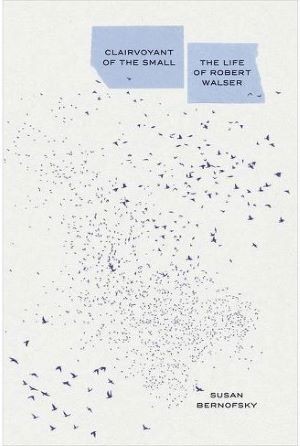 Clairvoyant of the Small: The Life of Robert Walser by Associate Professor and LTAC Director Susan Bernofsky will be released on May 25, 2021 by Yale University Press. The book will be the first English-language biography of Walser, the Swiss-German modernist author whose work has been previously translated from the German by Bernofsky. 
Bernofsky paints a fresh and nuanced portrait of Walser, who was often regarded as an eccentric and outsider. The biography discusses Walser's life and eccentricities, as well as his personal struggles and his "extreme artistic delight," in the context of 20th century European society and history. The result is a beautiful examination of Walser's work and the influence of his revolutionary style on writers like Franz Kafka, Walter Benjamin, Robert Musil, and more. 
Award winning poet Eileen Myles said of the book, "Robert Walser is the perfect pathetic poet: pithy, awkward, drinks too much, sibling rivalrous, ambitions, broke, and mentally ill. Was he proto queer or trans, this red headed writer who next to Gertrude Stein might be the most influential writer of our moment? Riveting and heart-breaking, this biography kept me drunk for days." 
According to painter Amy Sillman, "Bernofsky takes us into the heart of an artist's life/work struggles, brilliantly illuminating Walser's exquisite sensibility and uncompromising radical innovations, while deftly tracking how his life gradually came apart at the seams. A tragic and intimate portrait." 
Susan Bernofsky, one of the preeminent translators of German-language literature, directs the Literary Translation program at Columbia School of the Arts. Her literary translations include eight works of fiction by the great Swiss-German modernist author Robert Walser, as well as novels and poetry by Jenny Erpenbeck, Yoko Tawada, Franz Kafka, Hermann Hesse, Uljana Wolf, and others. A Guggenheim fellow and former chair of the PEN Translation Committee, she blogs about translation at www.translationista.com and co-edited (with Esther Allen) the Columbia University Press anthology In Translation: Translators on Their Work and What It Means. She is at work on a new translation of Thomas Mann's The Magic Mountain.