Two Columbia Films Screen at 2021 Nashville Film Festival
Two films by Columbia filmmakers will show at this year's 52nd edition of the Nashville Film Festival, which will run from September 30 to October 6, 2021. Hector's Woman, a short film written and directed by student Ricardo Varona and produced by student Annie Pettinga and alumnus Tony Yang '20 will screen as part of the Narrative Shorts section. The Coronation, a short written and directed by student Dhruv Sud and produced by student Grace Merriman, will play in the NashFilm Culture Series.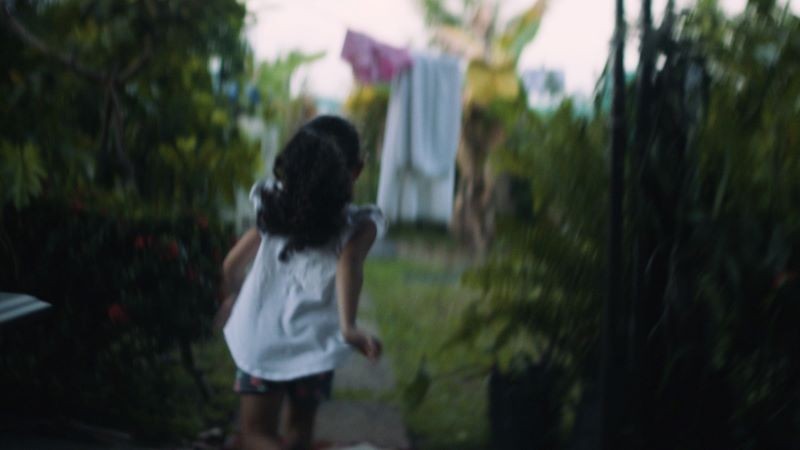 Hector's Woman follows Paola, a young mother in post-Maria Puerto Rico, as she juggles her duty to her daughter and incarcerated husband with her increasing need for romantic affection. Stifled and suppressed by the weight of her responsibilities, Paola sets out on a personal journey to find herself underneath the roles that have been thrust upon her and finds comfort in the arms of an unlikely person. The film will also screen at the Woodstock Film Festival on October 2.
Ricardo Varona is a filmmaker who was born in Mayagüez, Puerto Rico and currently resides in Brooklyn, New York. He is a Miloš Forman Directing Fellow, Equity Diversity & Inclusion Representative, and MFA Directing candidate in Columbia University's Film Program. Having lived most of his life on the island, Varona's work constantly bounces back and forth between Puerto Rico and the US. His stories center family matters, sexuality, class, and cultural identity.
Annie Pettinga is an American filmmaker living in New York City. She has studied film at the Film and TV School of the Academy of Performing Arts (FAMU) in Prague, and acting at Stella Adler Studio of Acting in New York City. Pettinga is currently a Screenwriting and Directing MFA candidate at Columbia University. She is the director of the short film We Don't Eat (2020). Outside of her work as a filmmaker, Pettinga is a video and installation artist, curator, and one of the co-founders of the feminist art collective Girl on Girl Collective.
Tony Yang is a Chinese-American film producer based in New York City. He has produced three feature films and over twenty short films including Leotard, Snow Queen, Alice, Tin Elephant, Man Of War, and Pettinga's We Don't Eat. His films have screened at numerous festivals including the Traverse City Film Festival, San Diego Asian Film Festival, Chelsea Film Festival, Oceanside International Film Festival, Austin Spotlight Film Festival, and Miami International Film Festival. In addition to his film producing, Yang has also worked on several TV series, including The Get Down (Netflix), Mating (Showtime), and Agent Carter (ABC).
The Coronation is an experimental and experiential celebration of the art form of drag under the guise of a narrative short. In this rhinestone-encrusted fable, a young boy sneaks out from his parents' home in New Jersey to see his drag queen friends in New York City. While there, he is encouraged to try drag for the first time and he is crowned queen for a night. The film will also screen at the Out on Film Festival and the Vail Film Festival in September.
Dhruv Sud is a writer, director, and producer based in Brooklyn. He is completing his MFA in Screenwriting and Directing and has worked as a Teaching Assistant and the Assistant to the Screen & TV Writing Faculty. Prior to Columbia, Sud covered scripts and novels for Symbolic Exchange Productions and assisted on public relation campaigns. Creatively, he is drawn to dark comedy and drama, and his work often deals with themes of queerness, community dynamics, racial identity, immigration, or privilege. He is interested in expressionism and subjectivity and his work is characterized by a sense of experimentation, theatricality, and highly saturated aesthetics. He is a recipient of The Joel Schumacher / Sophia Cranshaw Mentorship Award.
Grace Merriman is a NYC-based independent film and theater producer. She has produced several short films that have screened at festivals around the country and has several more in various stages of development and production. In 2020, Merriman co-produced a documentary short, Crossed, directed by alumna Kristin Kohlmeyer '21. Some of her other short film producing credits include Reverb by student Min Kyu Kang, which premiered at the Academy Award Qualifying Foyle Film Festival in Northern Ireland, and Zoe by alumna Jade Edwards '21, which premiered at the New York Shorts International Film Festival. Merriman is currently in her final year at the Columbia University Film program, pursuing an MFA in Creative Producing.