'Gathering Together,' Solo Exhibition by Assistant Professor Adama Delphine Fawundu '18 Opens Next Month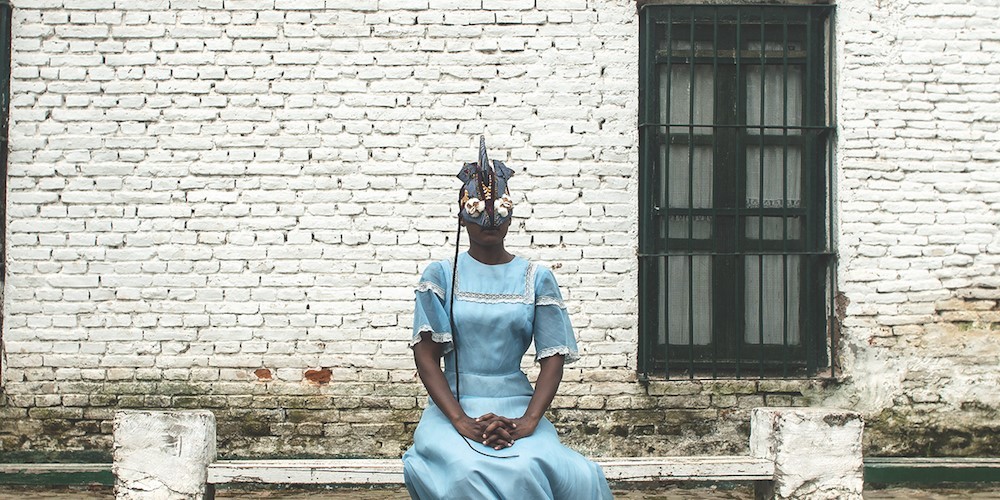 Gathering Together is the latest solo show by artist, alumna, and Assistant Professor Adama Delphine Fawundu '18. The exhibition will open on September 4, 2021 at Art@Bainbridge, a gallery project of the illustrious Princeton University Art Museum.
In Gathering Together, Fawundu "draws upon her Mende heritage and her experience as the first member of her family born in the United States to explore the passage of knowledge, artistic expression, and historical events through generations and throughout the African diaspora," reads the exhibition statement. "Through multimedia work that employs Sierra Leonian garra fabric and fabric-printing techniques learned from her female elders, Fawundu investigates familial traditions and cultural inheritance. In photographs she embodies the enigmatic figure of Mami Wata, a shape-shifting water deity who travels across cultures and continents and serves as a witness to significant events in Black history. In her video the cleanse, Fawundu transforms hair-washing into a ritual. Accompanied by a soundtrack of harvest chants, trap music, and the words of Black luminaries, she maps a creative lineage from her African roots to contemporary culture."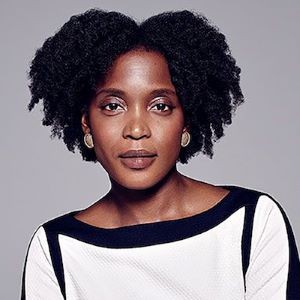 In a conversation with Curatorial Associate Beth Gollnick, the curator of Gathering Together, Fawundu shared some of the inspiration behind the exhibition's title:
"I was inspired by Sylvia Ardyn Boone's book Radiance from the Waters," Fawundu said. "Her research on Mende femininity and culture includes the idea of gathering together, which could have several meanings. It's more than gathering objects; it promotes unity. For example, with textile dyeing, there's always a circle of people working together—you need people to gather the water and materials, and to participate in the actual process. This is not something that you do alone. Even harvesting is a unified effort for the greater good of the community. I'm thinking about that idea across cultures: What does it mean to understand each other? What does it mean to grow together?"
While Fawundu herself is at the center of many of the photographs featured in the exhibition, she does not necessarily consider them to be self-portraits.
"They relate to my narrative as a person, but I feel they're representative of an embodiment," Fawundu said in her conversation with Gollnick. "I like to refer to them as deities because they move across time. Most of the deities that I'm thinking about are water deities that are rooted in Mende culture, but you find them in different cultures around the world, crossing boundaries. The Egyptian goddess Sopdet and Mami Wata are intertwined; Oxun is a Yoruba water deity. I also thought it was important to embody an African deity in Argentina. It is ironic that a place that denies its African heritage has a national dance that is rooted in candombe, a style of music and dance originally from Congo. The first tango, which was developed by Afro-Argentines, evolved from Xangô or Sángó, the god of thunder, who is symbolized by the drum. People don't think about the African diaspora when in South America, but the culture is so rich there that it's another conversation that I wanted to get going."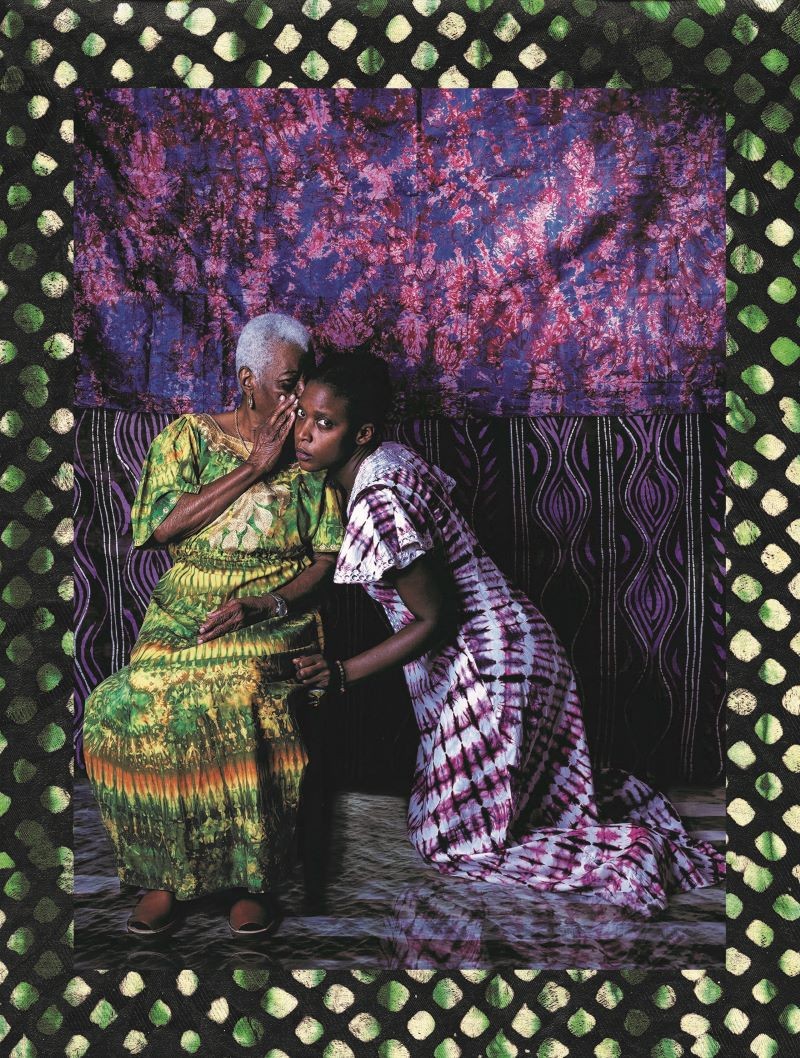 Read Fawundu's complete conversation with Gollnick here, and browse through the online gallery of Gathering Together on the exhibition webpage.
Born in Brooklyn, New York, to a Mende father from Sierra Leone and a Bubi mother from Equatorial Guinea, Adama Delphine Fawundu (b. 1971) seeks to link past and present by embodying feminine African deities, inserting herself into the archive of Black history, and celebrating the transmission of cultural knowledge by her female forebears. Combining photographic processes and ancestral fabric design techniques, Fawundu creates work that explores the significance of hair, cotton, and water as symbols of the legacy of colonialism. At the same time, she celebrates the creative flowering of the African diaspora. Fawundu additionally works as a documentary photographer and writer, a capacity in which she, with Laylah Amatullah Barrayn, coauthored the inaugural volume of MFON: Women Photographers of the African Diaspora. This book features over 100 women photographers of African descent from around the globe. Fawundu was featured in the critically acclaimed Netflix documentary film, In Our Mother's Garden directed by Shantrelle P. Lewis. She was awarded a Rema Hort Mann Artist Grant as well as the New York Foundation for the Arts fellowship amongst other awards. She received her MFA in Visual Arts from Columbia University. She is Assistant Professor and Director of Graduate Studies for the Visual Arts Program at Columbia.