Alumni Come Together to Establish the Endowed Bobby Kashif Cox '12 Memorial Scholarship
Screenwriting alumnus Bobby Kashif Cox '12 tragically lost his life to colon cancer in 2017 at the age of 33. During his time in the Film MFA program at the School of the Arts, Cox touched many lives. His tight-knit group of classmates remember him in particular for his joy and perseverance. Today, they honor Cox's memory with a scholarship unlike any other.
Fourteen Film alumni first came together to form the BKC Memorial Fund, then joined with Columbia University to create the first of its kind, crowd-funded scholarship in honor of Cox. The scholarship will provide recipients with financial support, mentorship from accomplished filmmakers, and teaching opportunities. Members of the board include Gina Atwater '11, Chanelle Elaine '12, Morgan Faust '11, Rory Haines '11, Jayda Imanlihen '12, Alexandra Jamison '13, Kristie Lutz '10, Olivia Newman '12, Veronica Nickel '10, Bryan Parker '12, Bobby Poole '12, Shukree Tilghman '12, Laurie Thomas '12, and Shawn Wines '12. 
Faculty and former classmates remember Cox as an unusually talented student, a gifted storyteller, and a lyrical writer. His screenplays were often infused with his own personal experiences and challenges, which resulted in "a brand of authentic storytelling that reflected the world he knew." Cox's friends were particularly impressed by his sense of humor, his lack of ego, his generosity, and his willingness to try new things.  
According to the BKC Fund website, Cox "was the type of charismatic person you immediately liked—a unique, introspective, kind-hearted man—and he quickly befriended his classmates…Bobby brought joy to everyone who knew him. His smile was infectious and his honesty was refreshing."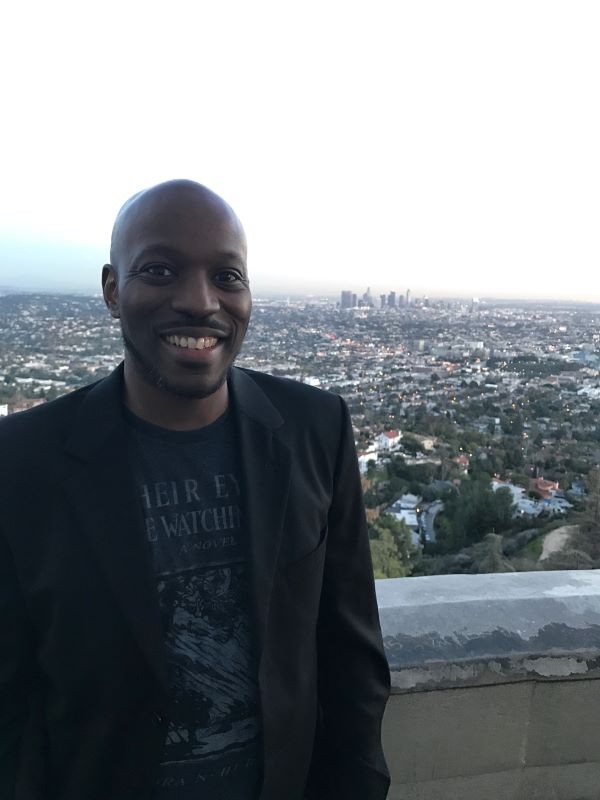 Despite a near two-hour subway commute from Rockaway, NY where he lived, to get to his classes on Morningside campus, Cox was generous with his time and energy. He helped classmates with countless shoots and other projects—even when it meant missing his train and sleeping on a classmate's floor or couch—and he balanced not only his own creative work but he taught too. Cox believed in role models. He wanted to open doors for children in New York City who, like him, didn't grow up with easy access to the arts. Even after he was diagnosed with stage 4 cancer, Cox continued to teach. He taught screenwriting and filmmaking through organizations like Hook Arts Media until his physical decline prevented him from doing so. 
Needless to say, Bobby Kashif Cox made an impression.
"Bobby was a poet and was already a talented writer," former classmate Shawn Wines said, "but he didn't have film experience—like literally never held a camera. He came in very raw and very open to learning, not trying to cover up for things he didn't know and not trying to catch up quickly so he wouldn't be embarrassed. He was in it to learn, to commit to this thing. He was such a pure artist. It was about him and about how he saw the world and what he wanted to do."
"I remember sitting in directing class with Bobby on the first day or two," said former classmate Bobby Poole, "and Bobby [Kashif Cox] being like, 'I don't know what coverage is. I don't understand all the mechanics of this.' And I just looked at him like 'Dude, you're gonna be lost…' But he figured it out. I think that points to Bobby taking on challenges, knowing that he wanted to be in this space and being determined to figure it out no matter what. He did that with such grace and love, and he brought everybody in our class along with him for that journey."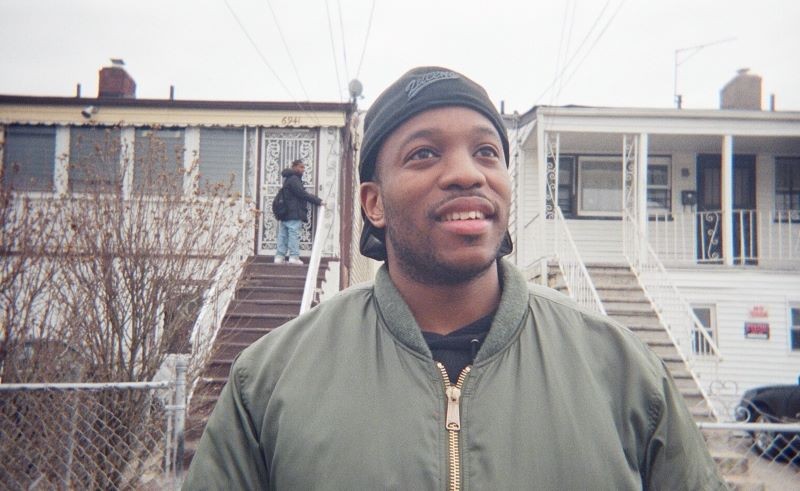 After Cox's death, his cohort created the BKC Memorial Fund in the hopes that they could raise enough money to create an endowed scholarship through the School of the Arts, making it a lasting tribute to Bobby. The group worked tirelessly with faculty and staff to share Cox's story, putting in great effort to reach out to friends and colleagues and widely publicize their goal, ultimately raising over $100,000 to date in donations to the fund (a number that is still climbing).
"I can't tell you how moving this story is for me," Professor Jack Lechner said, "as someone who knew and loved Bobby, but also as Chair of the Film Program. We have so many alums who give back in all kinds of ways, but it's never happened like this before." 
According to the group, "The scholarship aims to provide financial assistance each year to a graduate screenwriting student from a historically underrepresented group in the film and television industry—one who reflects Bobby's humanity, creativity, and desire to push the boundaries of the cinematic arts." They write, "We know Bobby had some great stories to tell. He has inspired us to create this scholarship in his legacy and to empower others like him to bring their valuable stories to the world."
"We wanted to get it to someone who didn't fit the traditional Columbia mold," explained former classmate Bryan Parker, "someone who's trying to break it, who is really coming in with that spirit of Bobby, that kind of fearlessness and willingness to learn and improve. Someone who would really benefit from something like this but would probably be overlooked by other scholarships looking for people who already understand screenplay structure or have a film in Sundance." 
Each and every year, a Bobby Kashif Cox Memorial Scholarship recipient will receive a generous scholarship toward the cost of tuition. Members of the BKC Fund hope that helping with tuition costs will allow scholarship recipients to afford housing near campus, or the chance to focus on their creative work instead of picking up a student job. 
"Great storytellers don't just exist within one demographic," says the BKC Fund website. "Yet the film industry has existed since its inception as a costly and insular community with many gatekeepers. For many, the path to film school is out of reach. Breaking down the barriers to entry is a critical factor for diversifying who has access and what stories are told."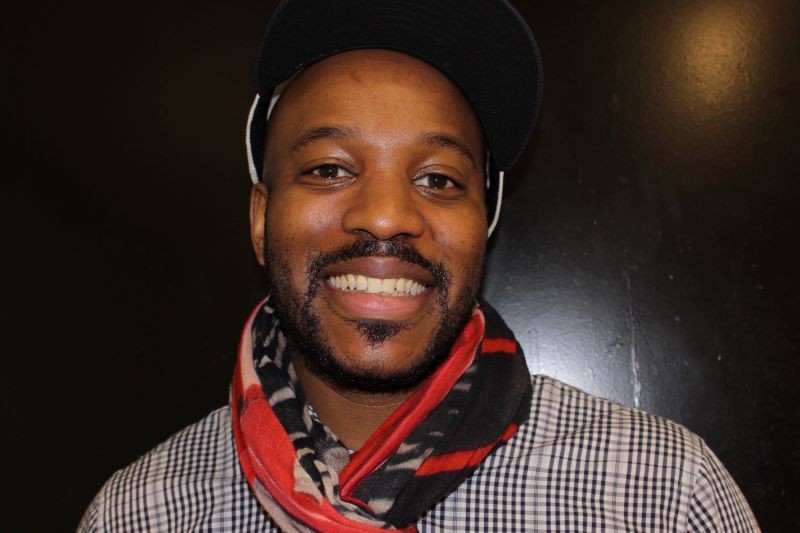 The scholarship will also facilitate close mentorships for each recipient by matching them with working filmmakers. This year's inaugural recipient will receive at least five years of mentorship and support from Shukree Tilghman (This is Us), Veronica Nickel (Moonlight), and Bryan Parker (Think/Feel Collective). Each member of the board will act as a mentor on a rotating basis and will focus on providing whatever their mentee needs—whether that is creative advice, connections to people in the industry, or even just an encouraging word during the particularly stressful years after graduation.
In addition to funds and mentorship, each recipient of the Bobby Kashif Cox Memorial Scholarship will design and teach their own masterclass for young students at Hook Arts—where Cox taught—and other institutions in NYC (many that fondly remember Cox's work). 
As the money they've raised continues to climb, members of the BKC Fund feel immensely grateful and hopeful for the future. "It's our goal to not only have one scholarship," said Gina Atwater, "but to give out multiple scholarships, because we want to give more students opportunities to put their work out there and we want to batter down these crazy barriers to entry that have been put up at every single step of the process in our industry. We want to push ourselves creatively and in our own careers so that we can keep raising more money for Bobby and keep creating more opportunities." 
The first Bobby Kashif Cox Memorial Scholarship was awarded at CUFF Awards Night on May 15, 2022 to rising third year student Ivan Rome. "It feels like I've gained a new family," Rome said, "Since I got the news about the award, there has been an unbelievable outpour of excitement, love, and support from everybody who knew Bobby. To be selected as the inaugural recipient of this award is an amazing honor, and I appreciate every single person who played a role in the award's creation. Though I never got a chance to meet Bobby, I know he was an incredible human being who left a positive impact on the lives of every person he met. He was a kind soul who spread love, joy, peace, and happiness. Bobby Kashif Cox truly lived a special life, and I am excited to do my part in honoring his legacy."
Anyone interested can donate to the BKC Memorial Fund here.