2022 Blue List Competition Winners and Jennifer Lee as Artistic Director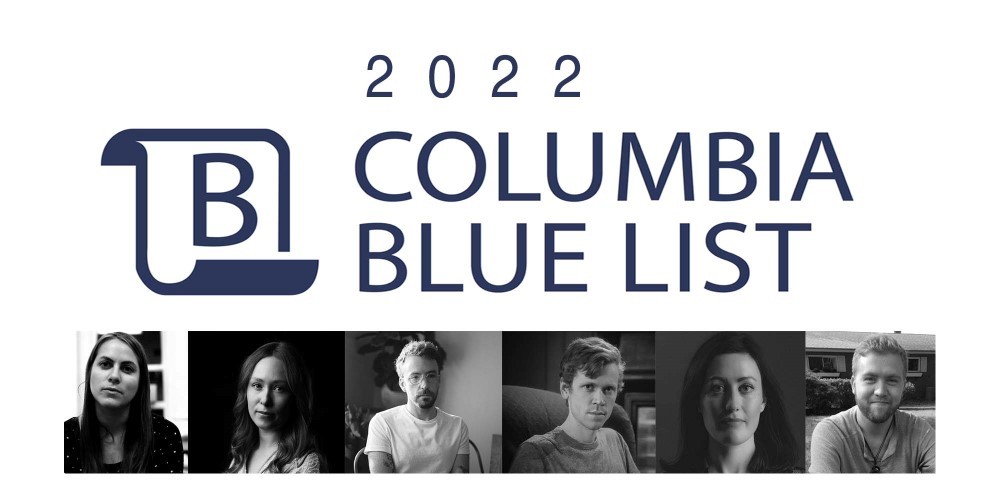 The Columbia University School of the Arts graduate Film Program proudly announces the winners of the 2022 Columbia Blue List screenwriting competition, presented by MUBI. 2022 marks the Blue List's ninth year of connecting the Film Program's most talented alumni with leading professionals in the world of film and television. The Blue List competition represents the most esteemed, unproduced feature scripts and television pilots written by Film & Playwriting graduates of Columbia University's School of the Arts.
Columbia University is proud to announce that alumna Jennifer Lee '05 is the Artistic Director of the Blue List.
Lee is the Chief Creative Officer of Walt Disney Animation Studios (WDAS) and is the writer/director of Frozen 2 (2019) and Frozen (2013) the top two highest-grossing animated features ever released. As Chief Creative Officer, Lee has creative oversight of all films, series, shorts and associated projects from Walt Disney Animation Studios. Before joining Walt Disney Animation Studios, Lee built a career in book publishing before she pursued screenwriting, entering Columbia University's graduate Film program in 2001. There she received the William Goldman Award for excellence in screenwriting, and her first feature-length script, Hinged on Stars, won the Columbia University Film Festival. She graduated in 2005 with an MFA in Film.
I'm so proud to be the new Artistic Director of the Columbia Blue List. My own time at Columbia was foundational, and truly shaped me as a screenwriter. So it's a special privilege to be able to spread the word about these wonderful new Columbia writers and their scripts.
JENNIFER LEE '05, CCO WALT DISNEY ANIMATION STUDIOS AND ARTISTIC DIRECTOR OF THE BLUE LIST
Inspired by Hollywood's prestigious annual list of the best un-produced screenplays, Columbia University is proud to once again partner with the Black List to host the winning scripts.
This year's winning selections are:
Ceremony, Tim O'Connor '17

Consumption, Connor Simpson '19

Great Men, Gina Hackett '20

Herschel at the Bat, Eric Schuman '17

Miranda, Martin Murray '20

Riot, Jaclyn Noel '19

Wake, Ciara Ní Chuirc '21
These winners were selected by a panel of industry judges composed of Jenette Kahn, Partner/Producer at Double Nickel Entertainment; Britton Rizzo, Partner at Curate; Eitan Kleinman, Manager at The Gotham Group; Kira Muratova, Development Executive at Alloy Entertainment; Kate Imel, TV Development Executive at Alloy Entertainment; Christine Walters Independent Development Consultant; Caitlin de Lisser-Ellen, Director of Development at Assemble Media; Dylan Polacek, Senior Marketing Manager at MUBI.
Scripts are submitted from recent graduates (up to five years) and are judged by students, faculty, and industry executives (managers, agents, producers, etc.) Winners of the Blue List will have their scripts hosted on the Black List and be offered mentorship and guidance from the industry readers.
MUBI is a curated streaming service. A place to discover and watch beautiful, interesting, incredible cinema. A new hand-picked film arrives on our platform, every single day. From iconic directors to emerging auteurs. From everywhere on earth. Always chosen by us. MUBI also produces and distributes new films, shown exclusively on our platform. Available in 190 countries, we are the world's biggest community of film lovers, with more than 10 million members across the globe.