About
The Dr. Saul and Dorothy Kit Film Noir Festival is a 10-year festival series devoted to the legacy of film noir. Launched in 2018, and postponed in 2020 due to the COVID-19 pandemic, the festival combines public film screenings with lectures from renowned film scholars. Festival organizers select a distinct theme for each year's festival to revisit the noir canon from a unique perspective. Most screenings are on 35mm film and located at Columbia University's Lenfest Center for the Arts. All lectures, also located at the Lenfest Center, are livestreamed online.
The festival is programmed by Rob King, the Director of Undergraduate Studies at the Columbia Film Program, and managed by Alexandre Ilic, the Film Events Manager at Columbia Film.
This festival is funded by a generous gift from alumnus Gordon Kit (Columbia College '76), in honor of his parents.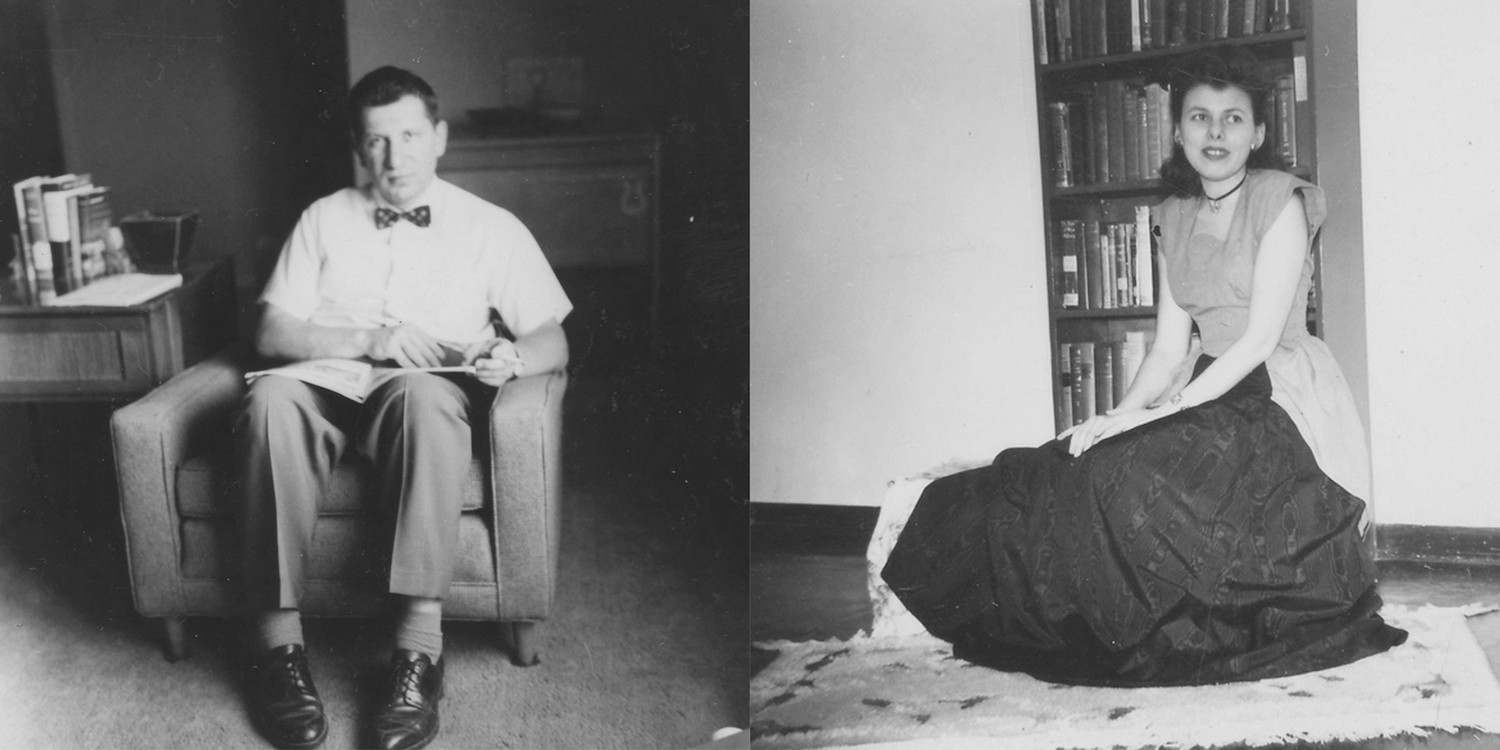 About Dr. Saul and Dorothy Kit
Born and raised in the early 1920's in the New York Metropolitan area, Dr. Saul Kit (Passaic, NJ) and Dorothy Anken Kit (Jackson Heights, Queens) were lovers of literature, theater and film. Dorothy, an interior decorator, wrote poetry and plays in her leisure time, and had a strong artistic bent, which included creating needlepoint designs based on famous works of art, as well as based on her own original designs, many of which were commissioned by her friends. A GI bill undergraduate at the University of California, Berkeley, Saul went on to receive his PhD in Biochemistry from Berkeley, the location of the birth of their oldest child Sally (Syracuse, Class of 1971). Saul carried out his post-doctoral studies at the University of Chicago, where his first son, Malon (Columbia School of Engineering, Class of 1973), was born. Suffering from the bitter cold winters of Chicago, Saul subsequently moved the family to the warmest place he could find a job, Houston, Texas, where his second son, Gordon (Columbia College, Class of 1976) was born. Saul's extraordinary 35-year scientific career included important discoveries in cancer, virology, and vaccine research. He was Chief of the section of Nucleoprotein Metabolism in the Department of Biochemistry at M.D. Anderson Hospital, and later Professor and Head of the Division of Biochemical Virology at Baylor College of Medicine, both in Houston. Saul was a recipient of numerous research grants from various government and private organizations, including the National Institutes of Health, National Science Foundation and The American Cancer Society. For over 25 years he received a Research Career Award from the National Institute of Allergy and Infectious Diseases. In 1987, Saul, along with his son Malon, were honored with the Distinguished Inventor of the Year Award for developing the world's first genetically engineered vaccine to be licensed by the US government. Saul and Malon were granted numerous United States and International patents for their pioneering vaccine inventions, aided by their patent attorney son/brother, Gordon. Gordon's generous gift to Columbia funds the film noir festival in honor of his parents.