Film Noir Festival to Premiere at Columbia Following Generous Donation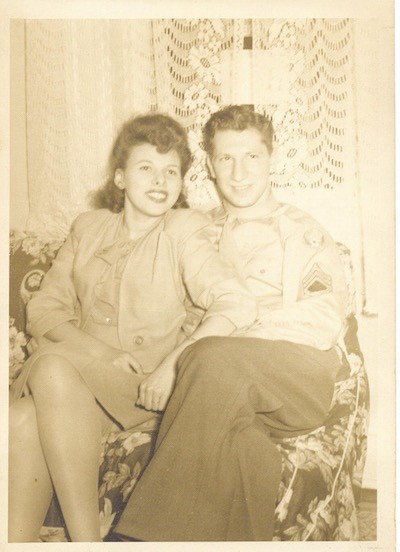 Gordon Kit's lifelong passion for film noir, nurtured by his family since he was a child, has found an outlet—and a home—at Columbia.
The inaugural Dr. Saul and Dorothy Kit Film Noir Festival, named after Kit's parents (pictured below), has been established thanks to a $500,000 donation to the School of the Arts' Film program. The festival is slated to run March 21–25 and will feature screenings, lectures, panels and guest speakers around the stylized, hard boiled crime genre. It will be open to both the Columbia community and the general public.
Kit, a retired lawyer who lives in Washington, D.C., studied biochemistry as an undergraduate at Columbia and graduated in 1976. During that time, he said, the university did not yet have a robust program devoted to film—but noir had already taken hold of him.
"I appreciated the cinematography and experimentalism with using the camera, but I also liked the dialogue," said Kit during an interview. "The repartee between men and women in a lot of these movies is fascinating."
He joked that attempts to reenact the snappy, fast-talking banter did not go over well when he attended Columbia.
"The problem is, you see these movies in high school and then go to college and think this is the way you talk to women, and it didn't quite translate," he said, laughing.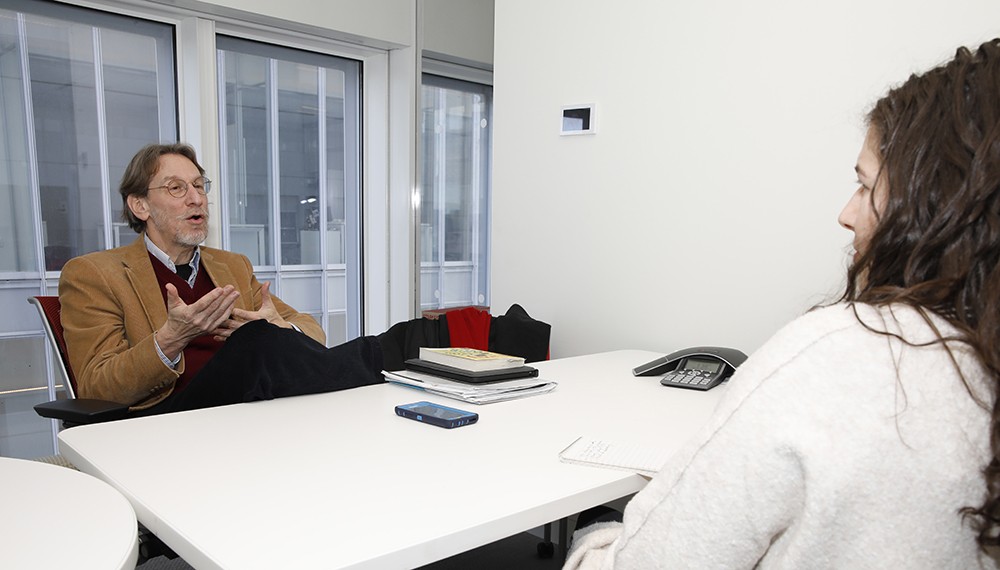 The festival will be curated by Rob King, Associate Professor and Director of Undergraduate Studies in Film and Media Studies. In collaboration with Kit, King will oversee the festival's themes, movie selections and keynote speakers.
The first keynote speaker to present at the festival will be James Naremore, Professor Emeritus in Communication and Culture, English, and Comparative Literature at Indiana University.
"Noir is one of those categories of film that appeals across a variety of generational divides," said King. "It appeals to classic movie buffs, but it's also more significant than that. It doesn't just mean screening old films from the 40s and 50s. It allows us to explore noir and the legacy of noir up to the present—not only in America, but internationally, in a range of different contexts."
The theme of the inaugural festival will focus on American noir through a French lens, and will include screenings of such iconic movies as The Maltese Falcon, Double Indemnity, Murder, My Sweet and The Lodger.
Kit echoed King's statement, saying that subsequent festivals will feature a wide range of movies that can fall under the noir category. He cited Mulholland Drive, L.A. Confidential and even Blade Runner as more contemporary examples.
"The first year is more foundational, focused on American noir," said Kit. "But by no means is it still an American genre. There's Asian noir, British noir, French noir. It extends to other countries and eras."
Kit also envisions an academic component in the form of a future course at Columbia connected to the festival.
The passion for noir extends back to Kit's childhood. His parents, who were big moviegoers, took their children to double features at the drive-in theater in Houston, Texas. He has since invested in two independent films and scored an invite to Cannes Film Festival in 2015.
"My interest in film starts back very early, and it's always been there," he said. While his parents had date nights, they would also let their children stay home to watch old movies that were shown on TV. "Without realizing it, I started appreciating noir film from an early age, and it wasn't until a few years later that I could appreciate the style," he said.
"After all these years and failed attempts at getting it off the ground, the fact that it's actually happening is a big deal to me," said Kit.
2018's Kit Noir Festival schedule can be found here.