'At The Shore,' Written and Directed by Student Stephanie Falkeis, at New York Women in Film and Television Film Festival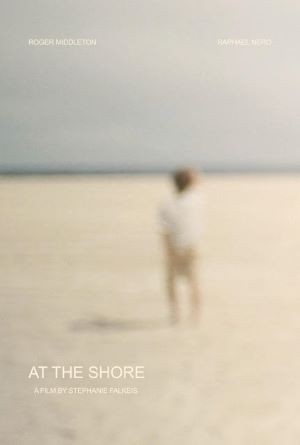 At The Shore, written and directed by Film student Stephanie Falkeis, placed third in the New York Women in Film and Television (NYWIFT) Film Festival's drama category. 
Starring Roger Middleton and Raphael Nero, Falkeis' short film follows an old man in search of a lost memory and hidden talisman on the beach of his childhood, where a curious young boy offers him unexpected guidance. The film was produced by Mitchell Gomes. 
Founded by a group of women in 1977, NYWIFT "advocates for equality in the moving image industry and supports women in every stage of their careers. As the preeminent entertainment industry association for women in New York, NYWIFT energizes women by illuminating their achievements, presenting training and professional development programs, awarding scholarships and grants, and providing access to a supportive community of peers," according to their website. 
One of 50 women in film chapters spanning the globe, NYWIFT represents more than 15,000 members and produces over 50 original programs and special events each year. This includes the Muse Awards for Vision and Achievement, which honors women in front of and behind the camera, as well as Designing Women, which acknowledges costume designers, makeup artists, and hairstylists in the industry. 
Falkeis is an Austrian writer, director, and producer based in New York City. Her other films include On The Line (2017), The Encounter (2018), and A Life of Its Own (forthcoming in 2021). 
She is also the author of the historical limited series The Invisible Sister, which received the Heldinnen in Serie screenwriting award and development funding from FISA Austria. Her experimental and short narrative films have screened internationally in cinemas, galleries, and festivals. 
She is an alumna of the Telluride Film Festival and the IFFI Talent Campus and was recently named a BAFTA Newcomer. Falkeis is the co-founder of the bilateral Austrian American Short Film Festival, which she curated from 2015 to 2018.
Falkeis is the co-chair of Columbia Women in Film and served as Professor Annette Insdorf's teaching assistant for Film History. She is attending the School of the Arts on a Fulbright Fellowship.
At The Shore is available to view on iWoman TV with a membership here.