Stars Behind the Stars: Justin Scribner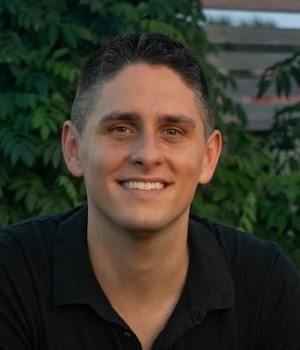 Stars Behind The Stars is a bi-weekly series featuring theatre makers behind the scenes.
This week, we sat down with Adjunct Professor Justin Scribner. Scribner is a Taurus whose recent work includes American Dream Study and a filmed production of A Christmas Carol. He recently published his first book Every Grain of Sand, a collection of poetry and short stories.
Tell me about your first time in Theatre.
JS: The most formative theatrical years for me were in middle school where I was a student director. We did a lot of guerrilla theatre where there were no teachers, no supervision, and we were in charge. It had very Off Off Bway vibes. The magic of making DIY theatre with powerful scripts and not having any limitations was formative. Those were some of the best years of my life. I didn't think it would be a career. I did it because I loved it. 
When did you decide it was for your career?
JS: I went to a college program where I could be a teacher at Virginia Common Wealth University. I was thinking I would become a Math teacher who does theatre. That school also had a stage management program. One of the theatre advisors saw right into my soul and looked at my Miracle Worker directing binder and said "You're a stage manager, you wrote all the blocking." I said " No, no I'm a Director." She then said "Get the Thomas Kelly Backstage Guide To Stage Management and tell me it doesn't excite you." And she changed my life. From then on I was a stage manager. 
After graduating I did a few months internship at the Kennedy Center and then moved to New York .I hustled for several years off and Off Off Broadway and found my way to be a Production Assistant on Broadway shows and then Assistant Stage Managing. I was very lucky.
How does being a Taurus appear in your work?
JS: I'm a Taurus sun, Virgo rising, Pisces moon. I'm a very grounded, earthbound, practical person.I have a very careful exterior who likes things being organized. Underneath it all is a spiritual river that runs through all of my work. That's the Pisces, that's the depth. 
Taurus' like nice fabrics.
JS: Yeah I do care about that. I think we are born into a sign and when we are figuring out ourselves and our astrology we believe that's who we are but the truth is, it's often who we are becoming. As a Taurus I discovered I enjoy having quality things not quantity, having a few nice great things that make me happy. I KonMari'ed everything. Sparking joy really resonated with me and I got rid of basically everything that had any "maybes" of "ifs" in my life. Now I only have things that are totally beautiful. Marie Kondo changed my life.
Tell me about your book Every Grain Of Sand.
JS: I've always been a writer but never pursued it as a career. Many Stage Managers struggle with the question of "How do I fit into the art?" or "Am I an artist?" Some of us really believe that Stage Managers are artists, but it took me a while to come to terms with my dream of wanting to write a book and feeling like I was never going to have time or energy to. Enter the pandemic. It has offered me the six months that I needed to take my collection of poetry and stories that I've been writing for 20 years, widdle it down to find the ones that sparked joy and deserved attention and revision. I'm very proud of it. It feels very quick from the beginning of the pandemic to holding it in my hands.
Are there any pieces you're thrilled to share
JS: There's a longer short story in here that came to me in one fell swoop and I'm really happy that one found its way into publication. I'm excited to share with my friends and family about these works that most people have never read. The final poem is a dedication to my mentor Artie Gaffin and I'm grateful for that being in print as well. My parents, brother, and past relationships are here so it's very personal to me. It's not a diary, it's certainly poems and short stories. I'm excited to have this out of my hands. As a Taurus I do have a thing about control and releasing a book is like giving birth. You have to let it live its own life.
The book also has illustrations by my friend Lindsey Heddleston. My favorite of her illustrations is an abstract ocean/fear experience. I have a thing about deep ocean and a fear of whales and the sea so she did a piece based on that. It's called cetaphobia. I wrote a blog post where I talk about being afraid of deep ocean and whales and how that equals loss of control and anxiety of being overwhelmed. I couldn't watch Finding Nemo, I got sick to my stomach. I was nauseous just watching them swim in the ocean. It's a little crazy. I'm going to write a book now's the time to admit that I can't walk past the ocean mural at Port Authority. I have to look at the ground and walk by.  
Tell me about American Dream Study.
JS: Michael Arden had the idea that started this. He lives in the Hudson valley and he knows people in Philmont, NY who own an Inn. He was sad that they weren't going to have an income and very sad that people were going to Zoom for theatre. He decided that we could all get some funding, get people to stay at the Inn, and make theatre that audiences would drive to come see. We raised money, hired about 33 people. We had six weeks of Zoom calls, we recorded the audio of those calls, and used that in performances. We worked for 10 days in person and made a really good show. We all got tested, stayed at the Inn, and made a theatre summer camp bubble. We built art for art's sake. No one was paid, but we were able to make community and make art. It was an installation of sound and art. About 50 people got to see the show. Our company is called Forest of Arden and I'm now a Producer there. It was truly a collection. As a group we met, and had subcommittees to manage everything. We had one subcommittee of actors who managed props and presets. We had another subcommittee to fix tech issues. In Act 1 we used an app called RAVE that kept audience members in sync. Audiences would move around while actors could access each group. Act 2 was a dance and Act 3 was a bonfire. The show bonded us really well together. We are committed to telling immersive, sight specific stories that transcend genre.
What's your favorite play/musical?
JS: I love August Osage County. I love The Pillowman. I would read them any day. I grew up loving A Chorus Line and I grew up loving Rent. 
What's next for you?
JS: I realized that I don't need to be working to be happy. I am a human being outside of a theatre basement. I am looking forward to having more balance. The Forest of Arden will be putting up a new show at the Williamstown Theatre Festival.