Professor and Alumna Hilary Leichter '12 Shortlisted for the Center for Fiction's 2020 First Novel Prize
This week, the Center for Fiction announced that Adjunct Assistant Professor Hilary Leichter '19 has been shortlisted for the 2020 First Novel Prize for her novel, Temporary (Coffee House Press, 2020). 
The New York Times compares Leichter's "brisk, wildly imaginative first novel," which follows an unnamed protagonist working as a temp in 23 different jobs, to the work of writers like Donald Barthelme, Gordon Lish, and Columbia Professor Ben Marcus—all writers who employ "violent, surreal, often cartoonish scenarios delivered deadpan that draw attention to the freakishness of ordinary life."
Hilary Leichter has received fellowships from The Edward F Albee Foundation, the Table 4 Writers Foundation, the Folger Shakespeare Library, and the New York Foundation for the Arts. She teaches in the Undergraduate Creative Writing Program at Columbia University.
The seven finalists for the First Novel Prize will read from their novels at the celebratory First Novel Fête, held virtually on December 3, 2020. Immediately following the Fête, The Center for Fiction will announce the winner of the prize at the Annual Awards Benefit.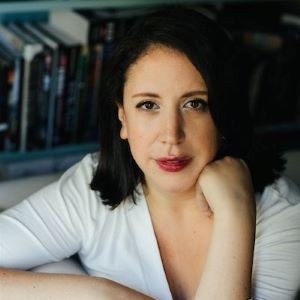 Original: July 23, 2020
By Audrey Deng
Of the twenty-seven titles selected for the Center for Fiction's 2020 First Novel Prize's long list, three were penned by Columbia alumnae: Conjure Women by Afia Atakora '16, The Illness Lesson by Clare Beams '06, and Temporary by Adjunct Assistant Professor Hilary Leichter '12.

Atakora's novel Conjure Women, released this March, had its origins as her master's thesis. At Columbia, Atakora was the 2015 De Alba Fellow. The Center for Fiction praises Conjure Women, calling it "magnificently written, brilliantly researched, richly imagined." Conjure Women is a mother and daughter's tale through the Civil War, where by the war's end they must negotiate their newly won freedoms with the fears and superstitions of townspeople.

The Illness Lesson by Beams received praise from the Center for Fiction for its "precisely observed, hauntingly atmospheric" storytelling of a 19th-century girls' academy whose students develop worrying illnesses following the mysterious appearance of a flock of red birds."

Leichter released Temporary to much acclaim from the Columbia community in March, largely for its highly inventive concept: a woman works as a permanent temp, forever assisting others in the machinations of capitalism and in one case piracy and assassination. The Center for Fiction writes, "This riveting quest, at once hilarious and profound, will resonate with anyone who has ever done their best at work, even when the work is only temporary."

The Center for Fiction will announce its shortlist this fall. The winner will be announced in December.

Shortlisted authors will receive $1,000 each while the winner will receive a $15,000 prize, up from last year's $10,000 thanks to a donation. This is the Center for Fiction's fourteenth annual First Novel Prize.