On A Global Scale: Thesis Film in Athens
On A Global Scale is a bi-weekly series about international co-productions by Columbia filmmakers.
Welcome to another edition of On A Global Scale. This series celebrates the international spirit of the Columbia University film program and the incredible global collaborations coming out of it.
One major complication of shooting internationally is that sometimes even the filmmakers themselves aren't familiar with the landscapes they're shooting in. Alumnus and director/writer Federico Spiazzi '18 and alumna and producer Federica Belletti '18, a pair of Italian filmmakers who met in the Columbia film program, ran into this particular challenge on their recent collaboration Refuge, a film set in Greece. 
Refuge plays at a crossroad in Athens where people of different nationalities, including locals, refugees and tourists come together. Only for a moment. The film is the recipient of the Katharina Otto-Bernstein Production Grant, the Refinery29 Best Film Award at the Columbia University Film Festival, an NBR Student Grant and Kodak Excellence in Filmmaking Student Grant - Silver Award. It premiered at the Montclair Film Festival in May 2019.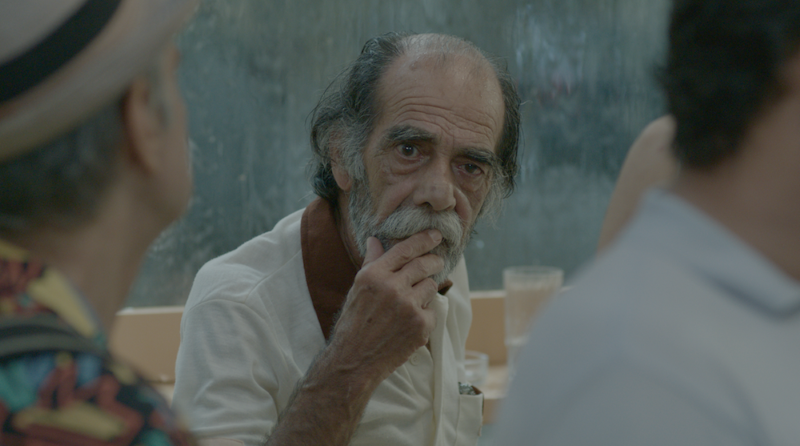 How did the project Refuge come to be? 
Federico Spiazzi (FS): Refuge is my thesis film as director and Federica's thesis as producer. Other than being two of the very few Italians who were in the program at that time we had also already successfully collaborated on a previous project, so when the time of the final thesis came it was quite natural for us to match.
Both of you are Italian, yet the film is set in Greece. How did this decision arise?
FS: Originally the script was set in Italy, at the border between Italy and Austria. The story came to me after Austria had closed its border to Italy and since my hometown is on the route to that border I had witnessed the consequences this act produced. More and more refugees and migrants were stuck in the train stations as well as border police patrolling train coaches, creating a climate of tension that raised some important questions and themes I was trying to tackle with my writing. While working on the script, I decided to expand my research to Greece where the situation was similar to Italy or probably more problematic. So I joined a friend of mine who worked for an NGO in Northern Greece and spent some time there. During my stay I had the chance to meet people and experience specific situations that gave me a deeper understanding of my research and inspired the rewriting of the script.
What was your approach to shooting in a foreign country and in Greece in particular?
Federica Belletti (FB): You are not only dealing with a different language but with a different culture and approach to movie making…at least from what we were used to in New York City. Different shooting hours, different pace, different procedures. We looked at creating a team that would support our view, connected with the material and had the resources to do what we couldn't: hire a local crew, access camera and lighting gears, someone who knew how to approach insurance and permits in Athens. It started by asking our Columbia community about past Greek alumni, and we reached out to them first. Through them, and word of mouth, we came in touch with a handful of producers and production companies. When the director flew to Greece for another travel-research he also took meetings with them to see if they were vibing with him and the material. We finally set up for Real Eyes Productions, who became our service production company and its CEO a partner of ours. He essentially acted as line producer and we negotiated a co-producing credit considering the flexibility in terms of rate. 
This was another challenge: find someone who wouldn't bill per day (considering we were in pre production for about five months) but rather on a flat fee, reasonable for a student budget. It all comes down to finding someone you can rely on. It also included finding translators and - in our case - a cultural mediator who helped us not only translate Arabic and Greek but also approach people in total awareness when it came down to street casting.
Which part of the production was the most challenging and why?
FB: The budget was locked very closely to the start of production as we were finishing up a crowdfunding campaign which made some decisions very difficult. We had to make last minute decisions on how many extras we would be able to afford, and street-casting them last minute. And then the cash flow, thinking ahead at how to get the cash in Athens without losing money in banking fees and transactions. However, perhaps the most challenging aspect was production itself. We had three days of shooting and a day of rehearsal, which then translated into scheduling problems as we moved along. We were dealing with a mix of actors and non-actors and it was a challenging thing to handle when your cast is a body of 20 people. The choreography of it was hard to accomplish, especially because it was raining a lot. 
Were there situations on set or in pre-production where cultures collided? What were the issues and/or benefits of that?
FS: As Federica said, the differences in the working approach vary from place to place and this is often based on cultural differences, which I honestly really like despite the challenges it might create. For example - from what I saw - in Greece, people are not relying as much on email communication as they do in the US, so a phone call will often be way more effective and more welcomed. Of course, this can present a real challenge when it comes down to sending out the call sheet and making sure that everybody gets it! Regarding cast, we had so many different nationalities on set that we had to be aware of different cultures and religions that often have nothing in common with each other or can even be in contrast with one another. The whole crew had to understand this complexity, respect it and cooperate. This was a daily test for everybody.
FB: During production we realized that although things were cheaper compared to New York City prices, the Euro exchange rate made everything just as expensive in the end. Negotiations were always to our disadvantage because we weren't affiliated with any school there. And, unfortunately, many deals could not happen with a deal memo. Phone calls and handshakes were the usual approach. So, in more than one situation we would agree on a rate, and two days away from production people would change their mind and threaten to not hold up the bargain unless you paid them more. The biggest takeaway for me, which doesn't have to do with the culture necessarily but with working in a place you don't really know is that if you don't have money (or enough money), you need friends. And for low-budgeted shorts this is way more important than fancy equipment or experience.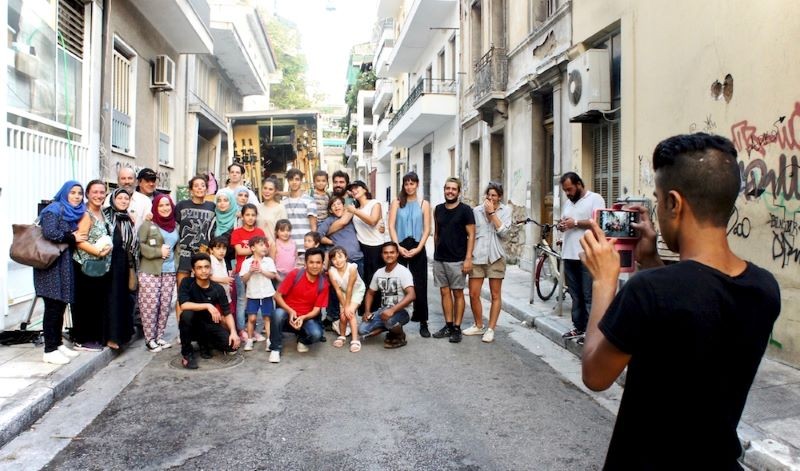 Do you have any fun set stories or anecdotes?
FS: So, this story really happened to me. I was the only client in a bakery and wanted to know what was in a pie I considered buying. The shop owner didn't speak English but really cared to tell me what was in that pie, either to sell it or just to solve the riddle or probably both. So she started asking the neighboring shop owners, but they didn't speak English either. Someone made a phone call, but the person on the other side would speak only French and so forth…The situation really escalated and became compelling and funny for everyone involved. This gave me the idea to ask the same question in other bakeries, too, even if we already knew the answer just to see and study how people would become unexpectedly cooperative.
How do you feel Columbia University supported you and your vision in preparation of this project? 
FB: It was important to be able to connect with alumni originally from Greece production-wise. And the production meetings and reviews with our advisors were extremely helpful, as they were able to foresee problems and red flags that actually arose later…For example, you need to have translators throughout pre-production and budget according to that. Our professors' and the staff's feedback was extremely helpful not just in script-phase but during production and editorial phase, too. My advisors, Maureen Ryan and Ira Deutchman, were especially supportive when problems that seemed unsolvable would arise.
FS: My thesis class and my advisor, Eric Mendelsohn, were definitely key to challenging my vision and refining my approach. The Katharina Otto Bernstein grant we received made the film possible and pushed the script towards its final shape.
What are your most important takeaways from such an ambitious project?
FB: It was an overwhelming experience but it was worth it and, ultimately, I take away a unique, creative and collaborative relationship with my director and writers, the good memories of people I met who changed me; and the feeling of a film I worked on from concept to festival distribution that I'm proud of.
FS: This project made me understand how important it is to simplify things in order to get to the core of what you want to say. Between the writing and the final cut there's a space of unknown that can question your initial ideas and you need to face it with the spirit of adventure.
I heard in an interview that there were six languages spoken on the set. How did this play out and what were the challenges? 
FB: It was wonderful and, in the end, everyone was able to communicate, even with simple gestures. But it was a big toll in terms of time. Meaning, the process of getting the message across slowed things down incredibly. Sometimes speaking different languages can be a source of tension for the crew, especially when people disagree…If we are all speaking English by default and all of a sudden two crew members start speaking in a different language on their own that's kind of a red flag. We had to deal with some of that behavior as well.
Would you do it again? Why or why not?
FB: As a producer, I'd do some things differently, but I'd do it again. It was an incredible experience on a human level. I think what we did had a positive impact on some of our collaborators and us as people. I learned a lot about filmmaking, especially the balance between expectations and reality when you are trying to achieve something that's big scale with a small budget.
FS: Just like every other project, Refuge was totally unique in its process and dynamics. I feel I've learned a lot and this experience will propel me into all the other work I will produce.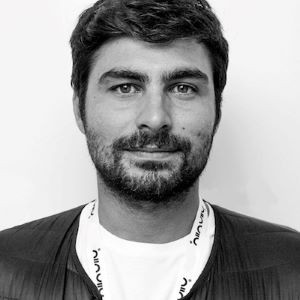 Federico Spiazzi graduated from the Italian National Film School and completed his MFA in Directing at Columbia University. Since 2008, he has freelanced as cinematographer and editor around the world. He has directed commercials, short docs and narrative short films that screened internationally.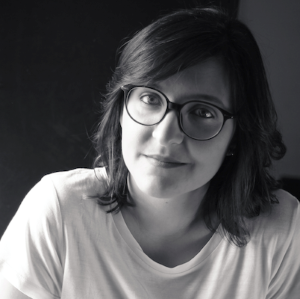 Federica Belletti is a filmmaker based in New York and a graduate of Columbia University. She produced six shorts and interned for Gamechanger Films, The Austin Film Festival and Maven Pictures. In 2017, she was awarded the Arthur Krim Memorial Award and was a finalist of the Sundance Producing Lab.