On A Global Scale: Shooting in Cuba
On A Global Scale is a bi-weekly series about international co-productions by Columbia filmmakers.
We're back with another edition of On A Global Scale. This bi-weekly series celebrates the international spirit of the Columbia University film program and the incredible global collaborations coming out of it. 
Amongst the biggest challenges of shooting abroad are the unpredictability and the circumstances of the shooting location itself – it's part of the adventure to never really know what to expect. However, if you're planning to shoot in a country like Cuba, it's good to be aware there will be many obstacles. I spoke with two Columbia filmmakers who conquered immense logistical and political difficulties in order to make their visions come true.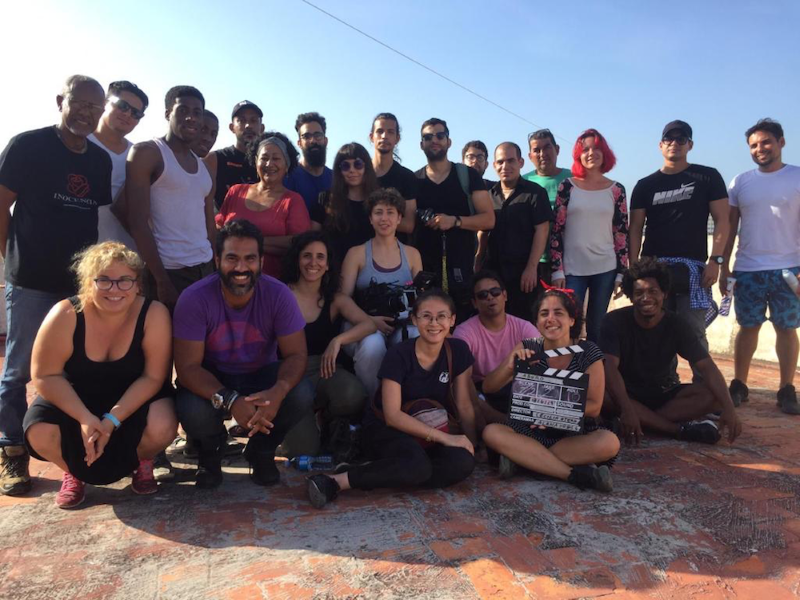 Current student Cecilia Otero is a second-year Creative Producing candidate. Born in Cuba and raised in Chile, she worked on a lot of sets in the latter, but always wanted to shoot a film in her birth country. So when the time came for her to decide where to shoot her 8-12 minute short film, she had her mind set. "I told the school in the first week of orientation that I was going to shoot in Cuba. There was never a doubt in my mind. I kept reminding the school officials on a regular basis that this was my intention and because of Columbia's international spirit and my dual passport situation, I felt confident that I could make it work," Otero explained. Little did she know she was about to embark on one of the most ambitious and elaborate 8-12 projects in Columbia's history.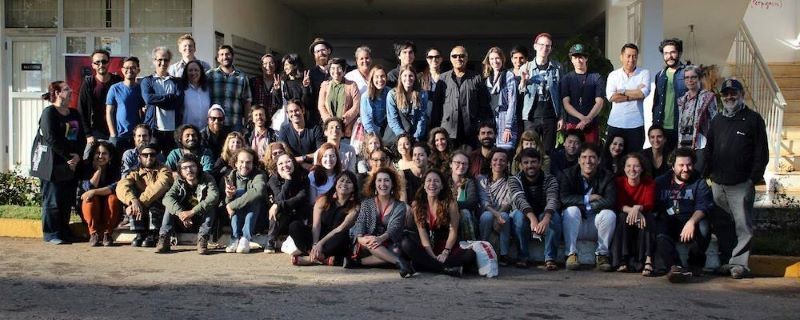 Another current student with shooting experience on the Caribbean island is Cameron Bruce Nelson, a fourth year directing/screenwriting student who went to Cuba in 2016. Coming from a background in Latin American history, Nelson wrote a screenplay based on a true story about a Black Panther woman who, after being accused of shooting a cop in the US, seeks political asylum in Cuba. Nelson used this script to apply for a workshop sponsored by the production company Black Factory Cinema that enabled a group of fifty international filmmakers to study at the renowned Cuban film school EICTV under the guidance of Abbas Kiarostami. The goal of the workshop was to create a brand new film project of the participant's interest and desire over the course of just ten days – an ambitious endeavor that left Nelson no other choice than to go out into the Cuban countryside and find a story to tell. 
For both Otero and Nelson, simply getting to Cuba was a challenge. Otero remembers: "I was in the middle of pre-production when the US put additional sanctions on Cuba. One week before my trip I had to follow a lot of instructions. I needed to make a schedule of when, where, and with whom we would be and deliver a shooting schedule. Which was challenging because I was 40 days away from shooting." But the complications didn't stop there; due to the sanctions, Otero was required to prepare a detailed list of every person she intended to work with in Cuba in order to prove she wasn't financing institutions or individuals who were on the United States' blacklist. "So the State department could check on them and clear them," Otero told me. That meant no military or any company belonging to the state and that's difficult in a communist country. Additionally, Otero had to meet the university's safety and risk regulations with the constant worry the insurance wouldn't be cleared in time due to the unprecedented situation. "Two days before we started shooting, we got the insurance which at some point seemed really unlikely." It was a moment of relief that served as just the momentum Otero needed to jump into production.  
Nelson also faced difficulties entering the country: in 2016, tourist visas for US citizens were almost impossible to get. "But because I was part of the workshop, I was able to secure an educational visa to get into the country," he told me. It was Nelson's first experience shooting outside of the US and it hooked him for the future. "That's why I am at Columbia. It's the most international program and focused towards that aesthetic. That's the kind of movie I wanted to make!"
For Otero, the movie she wanted to make was clear in her head, too. Her desire to shoot outside of the US came more out of the location than the actual plot of her script. "I wanted to shoot in Cuba because I was born there. I went back a couple of times to visit my family and I felt more or less like another tourist. I never identified with Cuban culture until late in my life, but then I discovered that Cuba offers such a fascinating culture. It's a place where you feel like you're stuck in time. That feels haunting at first, but then you realize it's a place with an incredibly rich culture, like a mini version of New York stuck in the 70's and under communism."
The routine on set was another factor both Otero and Nelson emphasize as a challenging learning experience. Nelson remembers exactly he felt like he was thrown into cold water. "Kiarostami [Black Factory Cinema] told us: Just look around, observe the people, talk to them and find a story you want to tell." So, following his thirst for historic stories, that's exactly what he did. "There was a small village next to the school where we went to shoot. There, I found a woman named Irma and I wanted to work with someone who lived before, during and 'after' the revolution, after Fidel Castro." He went on to combine his thirst for historic stories with his affection to explore rural life. "I crafted a narrative around a cow with only one horn I found in a field. Irma told me her husband was reincarnated as this cow. So I went up to the farmer and asked him if I can use it for a shoot. He agreed, but I was responsible for getting it to set. So I transported this cow front and back and we negotiated with him: 'When can I pick up your cow tomorrow?' It was ridiculous, but also so rewarding."
Otero shot in Cuba's capital Havana. "It felt so different to shoot there. Shooting in Chile is somewhat like shooting in the US. In Cuba, everything is very informal and getting the crew to stick to positions or authority was hard. As a young, female director, I had to establish respect. There's a lot of sexism and most of my department heads were young women. But I came so far, I wouldn't let that stop me." Otero also struggled with balancing the writer, director, and producer hat on set. ""I've always been running sets as a producer and it was difficult to let go. My US producer (current student Silvia Chen) knew about all the problems from the US and school's side, my Cuban producer knew the problems on the local side, but I was the only one who knew everything. So at some point, my great AD and friend Conny (current student Constanza Majluf) jumped in and said: "Stop producing. Let them fix it. You direct." 
Overall, Otero and Nelson have no regrets or hesitation in returning to Cuba. "I have a feature script set in Cuba and I want to shoot it," Otero said. "I wanted to learn how it worked and I think I took a lot away. Plus, the light in Havana is so unique." Nelson seconds this idea, emphasizing his personal urge to work on an international scale. "During my ten days in Cuba, I met filmmakers from around the world who I am still in touch with. Filmmaking has enabled me to make friends and connections all over the world. If I could go and make a movie in another place and tell a story that is true to this place and needs to be told, I'd do it in a heartbeat."  
In the end, the result is what counts. And both of these filmmakers were brave enough to walk the difficult road in order to make the best of their individual Cuban adventures.