'Battleship Potemkin' Exhibition Features Art by Columbia Faculty and Alumni
Battleship Potemkin, an exhibit curated by alumnus Rafael Domenech '19, runs June 28 – August 24, 2019 at the Fredric Snitzer Gallery in Miami, Florida. The exhibit features work by faculty members Dana Degiulio, Jon Kessler, Tomas Vu, Michael Joo, and Rirkrit Tiravanija alongside the work of recent graduates Vivian Chiu '19, Jeffrey Meris '19, Bat-Ami Rivlin '19, and Ayoung Yu '19.
Battleship Potemkin takes its title from the 1925 black and white, silent film by Sergei Eisenstein that served as inspiration to many of Francis Bacon's convulsive portraits. The aims to create a forum that explores disjunction, time, space and cinema as concepts for art making. 
The exhibit's curator, Domenech was born in 1989 in Havana, Cuba. Domenech's work has recently been exhibited at the Bronx Museum of the Arts, New York; Artium Museum in Vitoria, Spain; Fredric Snitzer Gallery, Miami; the Rockefeller Foundation, New York; The Mordes Collection, Palm Beach. In 2015, Rafael was the recipient of the Tulsa Artist Fellowship and the Cintas Fellowship. He is a graduate of the National Academy of Fine Arts, New World School of Arts, and Columbia University. Using the technique of montage or superposition as his curatorial strategy, Domenech assembles a wide range of artists and mediums. The exhibition doesn't tell a story, but instead, it meticulously divides its visual syntax into segments. It's installed in three different stages, transforming the building into a metaphor for the film. They are photograms, frame cuts within a movie projecting artists together that may never have shared the same space before.
DeGiulio uses painting to get at other things like writing and citizenship and thinks that art is just the same grief bounding after you day after day, bringing you its wet toy. Recent exhibition titles Terribly Vulnerable and Terribly Hard, American Genre, Queen, consensus, Instead of being born, Show, Say Say Say and Grief Lessons do what her work does. DeGiulio is co-founder and former director of Julius Caesar, an artist-run project space in Chicago, an alumna of the Fire Island Artist Residency, and has taught painting and drawing at SAIC, New York University and the University of Tennessee, Knoxville. Her work has appeared lately in the The New York Times, Contemporary Art Daily, artforum, Brooklyn Rail and elsewhere.
Kessler received a BFA. from SUNY at Purchase and the Whitney Museum Independent Study Program. He has exhibited his work widely in Europe, Japan, and the United States. He has sculptures in the permanent collections of many institutions, including the Museum of Modern Art in New York, the Whitney Museum of American Art, the Walker Art Center, and the Museum of Contemporary Art in Los Angeles. He has received several NEA grants, the St. Gaudens Memorial Fellowship, a Guggenheim Fellowship and a Foundation for the Performing Arts grant.
Vu (b. Saigon, Vietnam) received a BFA from the University of Texas, El Paso, and an MFA from Yale University. He has been a professor at Columbia University School of the Arts since 1996, when he helped found the LeRoy Neiman Center for Print Studies. In 2000, he was appointed the LeRoy Neiman Professor of Visual Arts. Since its inception, Vu has served as Director/Artistic Director of the Neiman Center.
Tiravanija is widely recognized as one of the most influential artists of his generation. His work defies media-based description, as his practice combines traditional object making, public and private performances, teaching, and other forms of public service and social action. Winner of the 2004 Hugo Boss Prize awarded by the Guggenheim Museum, his exhibition there consisted of a pirate radio (with instructions on how to make one for yourself). Tiravanija was also awarded the Benesse by the Naoshima Contemporary Art Museum in Japan and the Smithsonian American Art Museum's Lucelia Artist Award.
Joo is a New York based artist. He uses sculpture, performance and installation in his work, as well as a combination of scientific language and complex structures that exemplify and parody the potential of form. Joo received his BFA from Washington University in 1989, followed by an MFA in Sculpture from Yale University in 1991.
Chiu was born in Los Angeles and emigrated to Hong Kong at the age of three. Her interests in creating objects and the visual arts led her to attend the Rhode Island School of Design where she graduated with a BFA in Furniture Design. She has attended residencies such as Bemis Center for Contemporary Arts, Houston Center for Contemporary Craft, Sculpture Space, Haystack Mountain School and Anderson Ranch Arts Center and the Center for Art in Wood.
Meris whose work concerns the schism between his birthplace of Haiti and country of residence, the Bahamas. Meris is a graduate of College of The Bahamas, Temple University, and Columbia University. Meris is the winner of Central Bank of The Bahamas Art Competition in 2013 and 2018 scholarship prize recipient, a two-time Harry C. Moore Lyford Cay Foundation Scholar and artist-in-residence at Skowhegan School of Painting and Sculpture 2019 among other achievements. He has exhibited and spoken in New York, New Jersey, Philadelphia, Los Angeles, Vienna, Leipzig, Port au Prince and Nassau.
Rivlin is a New York-based artist. Her work has been exhibited in venues such as Fredric Snitzer Gallery, Bahnhof Gallery, LatchKey Gallery, David & Schweitzer Contemporary, Bronx Art Space, Time Square Space, and Knockdown Center. She has been artist-in-residence at NARS Foundation Residency, SVA Sculpture & New Media Residency, and Arts Letters and Numbers Residency. Rivlin is the recipient of awards such as the SVA Bronze Casting grant at MANA Contemporary Keating Foundry, the David Berg Foundation Scholarship, and the Artis Fund Scholarship. Her work has been featured in Artslant, Artnet, The Paris Review, Office Magazine, and Peripheral Visions Arts.
Yu received her MFA from Columbia University. 
Image Carousel with 7 slides
A carousel is a rotating set of images. Use the previous and next buttons to change the displayed slide
Slide 1: Still from Battleship Potemkin, image courtesy of Rafael Domenech '19

Slide 2: Battleship exhibit

Slide 3: Still from Battleship Potemkin, image courtesy of Rafael Domenech '19

Slide 4: Still from Battleship Potemkin, image courtesy of Rafael Domenech '19

Slide 5: Still from Battleship Potemkin, image courtesy of Rafael Domenech '19

Slide 6: Still from Battleship Potemkin, image courtesy of Rafael Domenech '19

Slide 7: Still from Battleship Potemkin, image courtesy of Rafael Domenech '19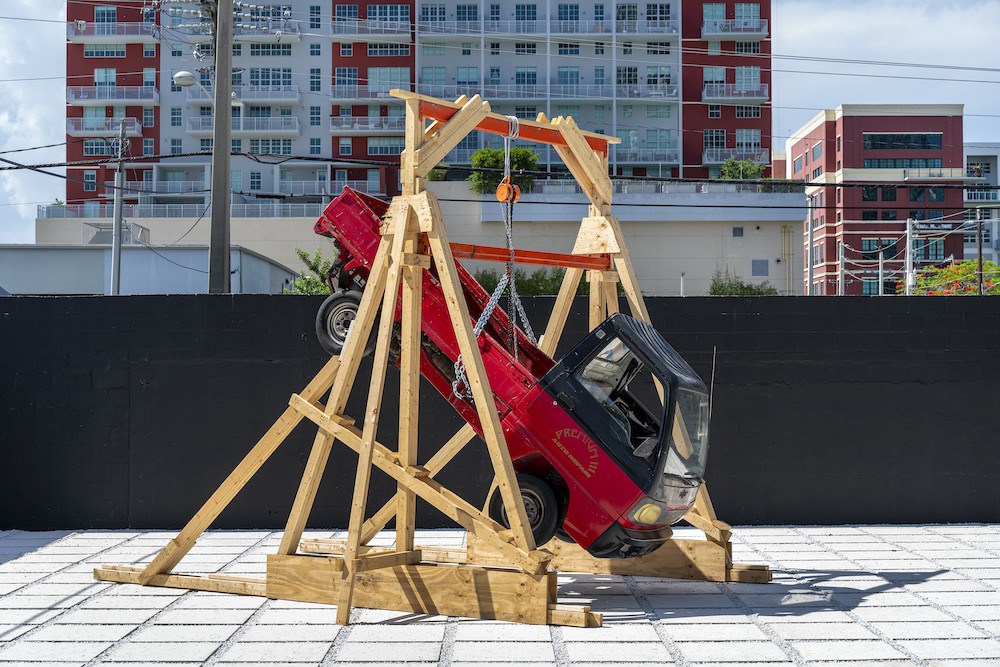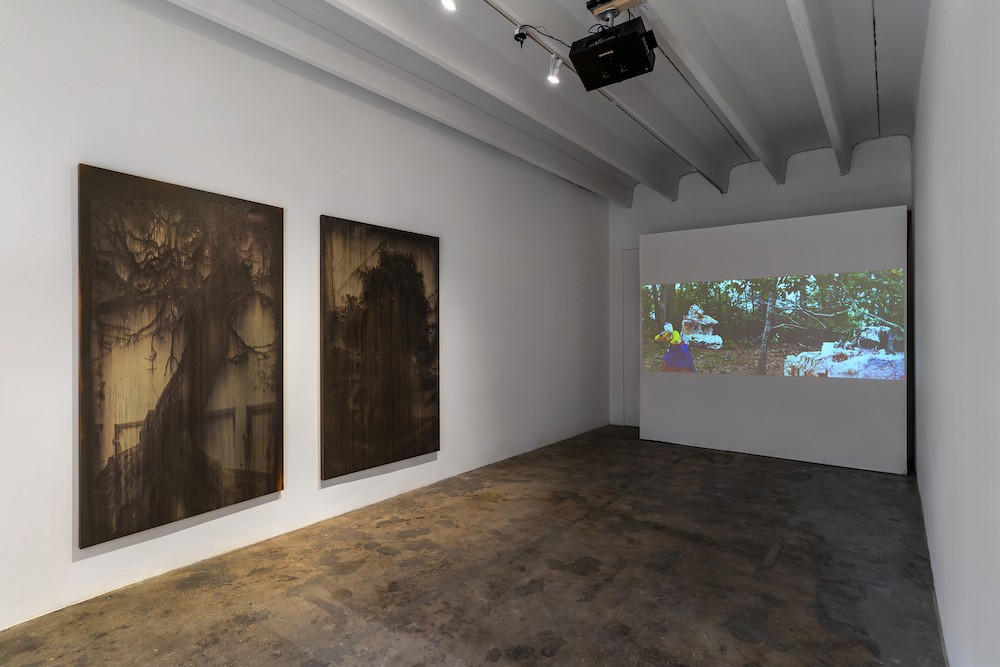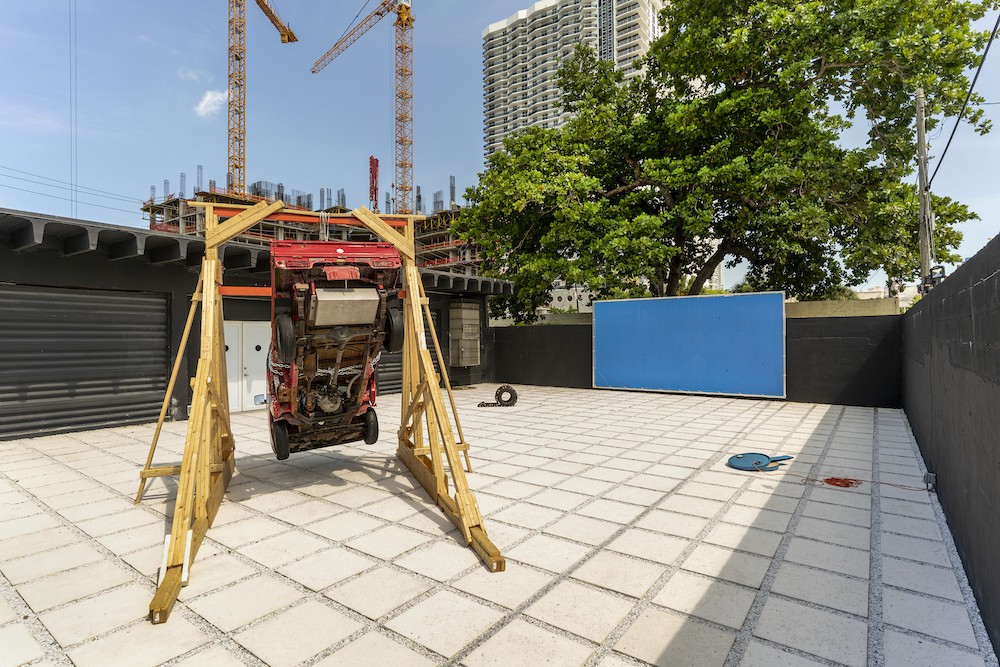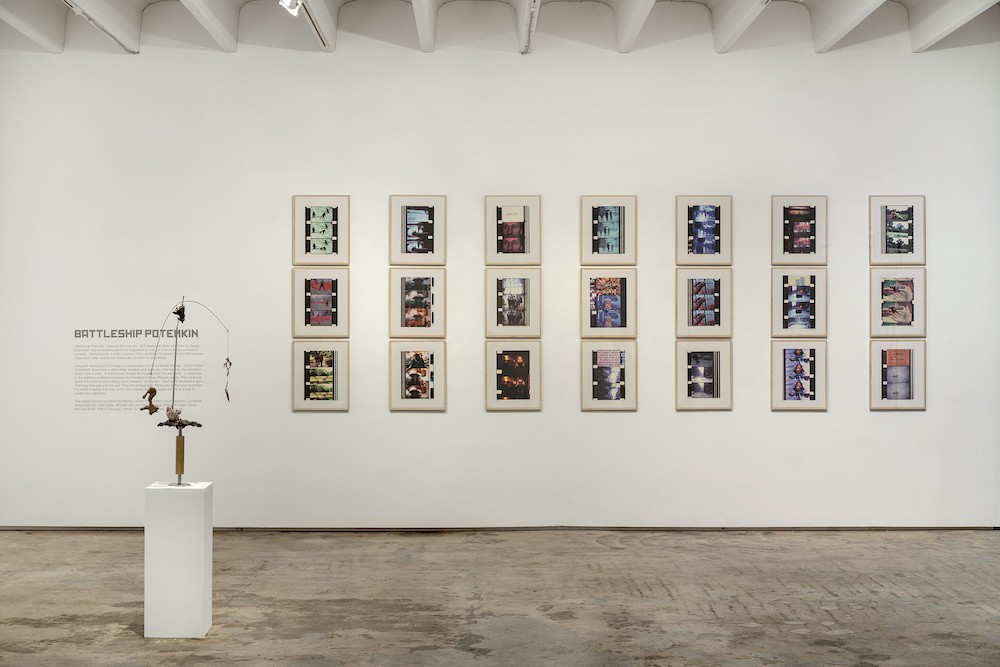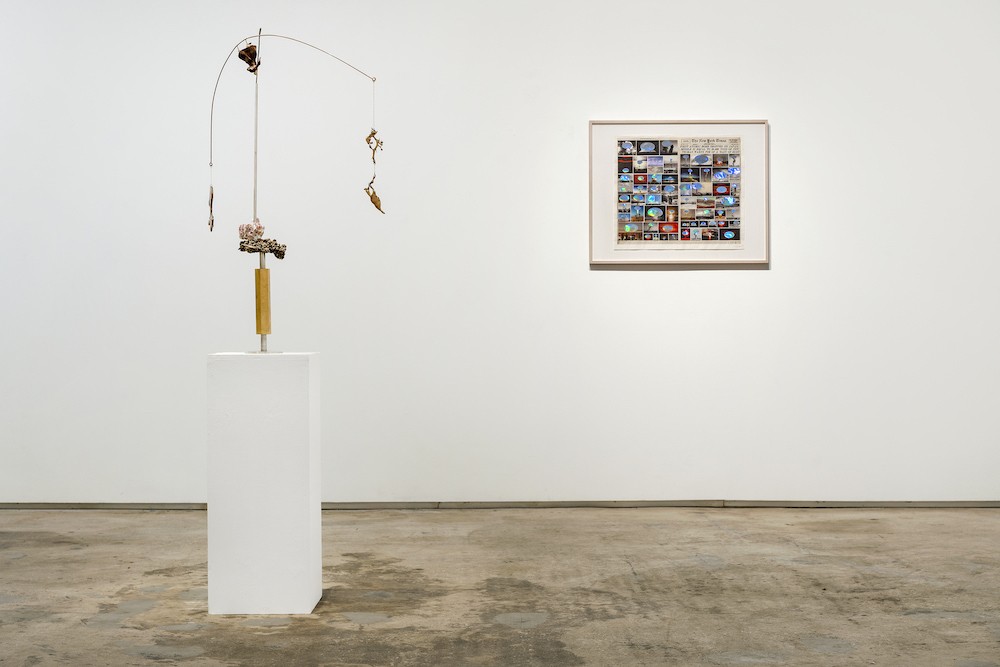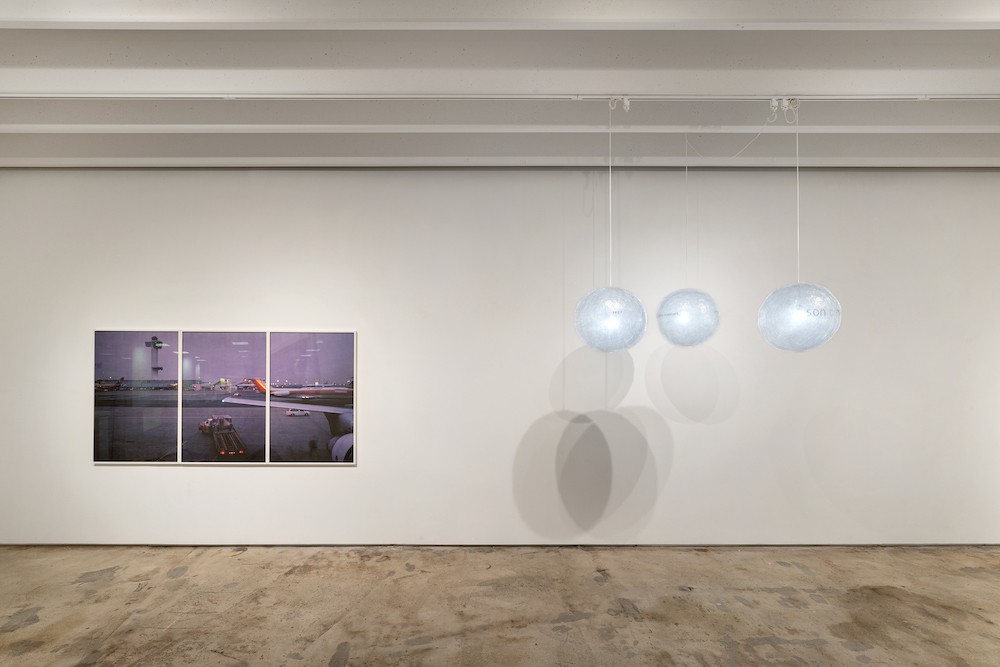 Previous
Next