Associate Professor Racquel Gates Is Consulting Producer and Editor for Melvin Van Peebles Box Set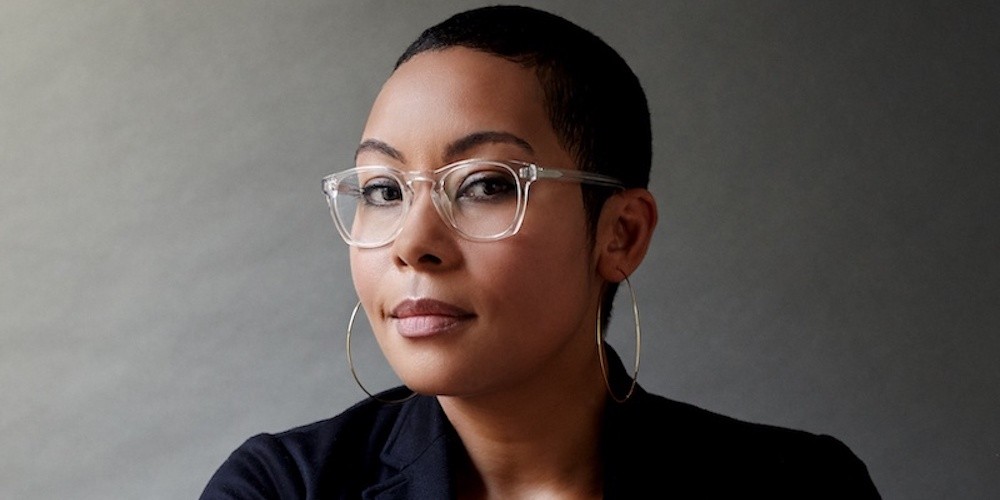 Associate Professor Racquel Gates served as the consulting producer and editor for The Criterion Collection's new Melvin Van Peebles box set.
Van Peebles, who recently passed away, was known as the godfather of modern Black cinema. Van Peebles was much more than a filmmaker, though. He leaves behind a rich artistic legacy that encompasses the mediums of books, plays, music, and more.
The box set, Melvin Van Peebles: Essential Films, includes several of Van Peebles' seminal work: The Story of a Three Day Pass (1967), Watermelon Man (1970), Sweet Sweetback's Baadasssss Song (1971), and Don't Play Us Cheap (1972). Additionally, the box set includes special features, such as new conversations between Mario Van Peebles and film critic Elvis Mitchell, audio commentary by Van Peebles himself from 1997 on Sweet Sweetback's Baadasssss Song, three short films by Van Peebles, and much more.
Gates sat down with Marco Werman, host of The World podcast, to discuss Van Peebles' work, life, and legacy.
"I think we really cannot emphasize enough how immensely influential he was, not just in terms of his storytelling practices," Gates told Werman. "I mean, Van Peebles really figured out a way to work outside of the Hollywood system as well as figuring out ways to articulate his vision in really subversive ways within the Hollywood studio system.
As Werman pointed out in their conversation, Gates once had the opportunity to interview Van Peebles for her own scholarly research. "It's kind of a crazy story. I had a mutual contact. I was writing an academic article about Watermelon Man, and I asked his contact, 'I'd love to chat with him, do you know how to get in touch with them?' And this contact gave me a phone number, and I thought it was a secretary or something. So, I called and Melvin Van Peebles answers the phone. And I said, 'I'd love to chat with you.' And he says, 'Well, if you can get here in 20 minutes, I'll chat with you for like 10 minutes' or something like that. And so, I jump on the subway and I go over to his apartment. I mean, he's in the phone book, which is sort of insane to me. He welcomed me in. We sat for two hours and he was just so incredibly generous with his time and with his knowledge and talked to me about making that film, but also his experiences in Hollywood and his thoughts on representation. And that's one of the things that's really come out, the more that people have been talking about him. It's just his immense generosity to people."
Listen to Gates' complete conversation with Werman here. The Melvin Van Peebles box set is available for purchase now from The Criterion Collection. Click here for more information on how to purchase a copy.
Racquel Gates received her PhD from Northwestern University's department of Screen Cultures. She also holds an MA in Humanities from the University of Chicago and a BS in Foreign Service from Georgetown University. Her research focuses on Blackness and popular culture, with special attention to discourses of taste and quality. She is the author of Double Negative: The Black Image and Popular Culture (Duke, 2018), where she argues that some of the most disreputable representations in Black popular culture can strategically pose questions about Blackness, Black culture, and American society. In 2020, she was named an Academy Film Scholar by the Academy of Motion Picture Arts and Sciences. She used the grant to support work on her next book, Hollywood Style and the Invention of Blackness. Committed to bringing together film studies in an academic context and film appreciation in more popular settings, Gates maintains a robust public engagement. Her work appears in both scholarly and popular publications, some of which include The New York Times, The Los Angeles Review of Books, Film Quarterly, Television & New Media, as well as other journals and collections. She is also a regular contributor to numerous podcasts, television programs, and recorded film interviews.