Alumna Bat Ami Rivlin '19 Featured at A.I.R. Gallery and Sharp Projects Gallery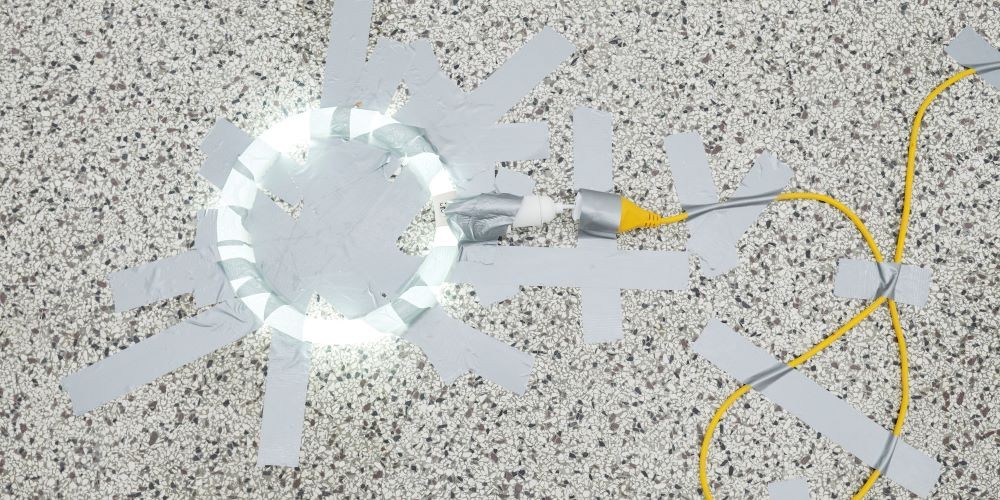 Alumna Bat Ami Rivlin '19 is featured in two exhibitions—Untitled (inflatable house, zip ties, blower) at A.I.R. Gallery in Brooklyn until September 5, 2021, and Excess and Surplus at Sharp Projects Gallery in Copenhagen until September 10, 2021.
Rivlin's first solo exhibition at A.I.R. Gallery, Untitled (inflatable house, zip ties, blower) is an installation of found and surplus object sculpture. According to the press release, "the exhibition investigates material agency through the notion of function." 
When creating the piece, Rivlin was heavily inspired by COVID-19 lockdowns and the way her "living areas slowly grew synonymous with [her] body." 
In a statement for the press release, Rivlin shared, "At the height of the pandemic, I kept telling friends over Zoom calls that I was afraid to not know how to leave. It was as though my body had inflated itself to fill every room. I feared that when we could eventually reemerge into the public sphere, my body and mind, now conflated with my apartment, would fail to exit. I cannot help but feel that even now, while we are still living in some sort of material void, the body expands. Both as space and as an object. The air-filled house, creating material volume as much as it is creating material void, becomes a tangible proxy for the merging of the body and the domestic in the face of the absence of public space. The inflatable is a material pun, an illustration of an external frame that's devoid of any structural integrity. Its aesthetic function crumpled with D-rings and cable ties into a knot of familiar forms. A humming blower sustaining its balloon volume."
Rivlin joins Anna Holtz in Excess and Surplus to create an exhibition of artwork that uses "unwanted or presumably unusable materials." Rivlin uses "decontextualized scavenged or surplus objects" so that her work retains "the function of wasted containers and matter leftover—often in reference to the body." 
"Untitled (500 Bedpans)," for example, is an installation for Excess and Surplus that is composed of kidney basins usually used for medical waste. For Rivlin, "an object is created with an innate relationship to the body." This is evident in the shape of the basins and the way their objecthood is manipulated by Rivlin's "configuring the bed pans to follow the curve of the piece last situated."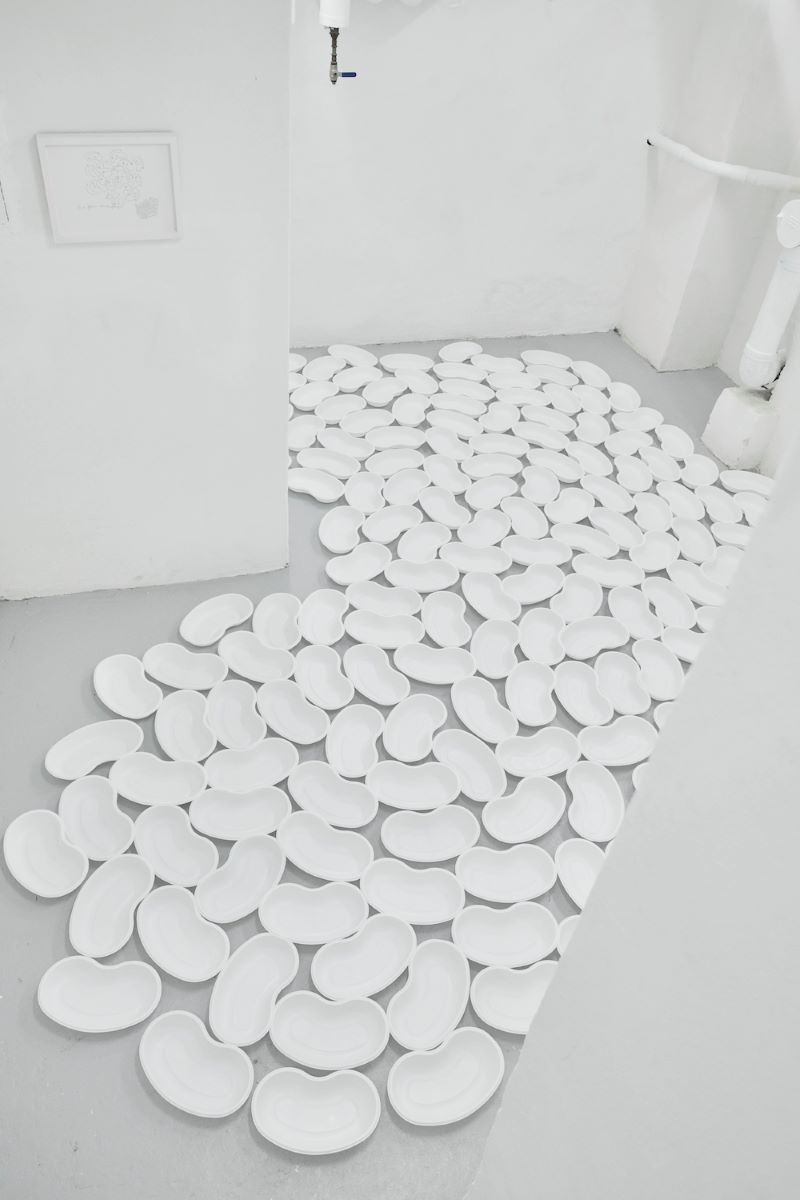 Bat-Ami Rivlin is a New York-based sculptor. She holds an MFA from Columbia University School of the Arts (2019), and a BFA from School of Visual Arts, New York (2016). Rivlin was most recently a NADA House Governor's Island Residency Fellow (2020) and is currently an A.I.R. Gallery Fellow (2020-2021). Her work has been most recently included in venues such as Anonymous Gallery, New York (2021); Susan Inglett, New York (2021); Miriam Gallery, Brooklyn, NY (2021); Public Swim, New York (2020); New York Live Arts, New York (2020); PS122 Gallery, New York (2020); M 2 3, New York (2020); Fredric Snitzer Gallery, Miami (2019); and the Jewish Museum, New York (2019). Rivlin was the subject of a solo exhibition, No Can Do, at M 2 3, New York (2021) and It All Trembles, curated by Nicole Kaack, at NARS Foundation, Brooklyn, NY (2019).