Writing Student Wally Suphap Awarded First Place in the Fish Short Memoir Prize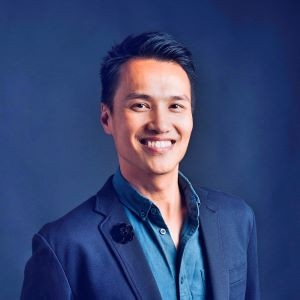 Current nonfiction student Wally Suphap recently placed first in the Fish Short Memoir Prize for his story, "Thirteen Ways of Interrogating An Incident." Suphap's winning work will be published in Fish Anthology 2022.
This year, the Fish Short Memoir Prize awarded ten short memoirs with publication in the Fish Anthology. Submissions had to be under 4000 words and first-place winners received €1,000. Bestselling author Qian Julie Wang chose Suphap's short memoir for first place, stating that Suphap's writing "is masterful in craft, content, exploration, and style." Suphap placed first out of 859 contest entries.
Fish Publishing will launch Fish Anthology 2022 at the West Cork Literary Festival in Ireland, where Suphap will be reading his work, this July.
Suphap wrote "Thirteen Ways of Interrogating An Incident" while at Columbia. "The piece has immeasurably benefited from the deft feedback from my teacher-mentors Margo Jefferson, Anelise Chen, and Kate Zambreno, among wonderful others, and, of course, my talented workshop peers.
"I'm overwhelmed with gratitude to receive this prize," Suphap continued. "My memoir critically examines an incident from half a lifetime ago by way of hybrid styles and forms, a mix of the traditional and the unconventional, many of which I discovered and honed in this program."
Suphap was born in Bangkok, Thailand and raised in the San Fernando Valley, Los Angeles. He earned a bachelor's degree in Economics and Political Science from Columbia College and a law degree from Columbia Law School. Prior to pursuing creative writing, he practiced law for several years as a corporate attorney in New York and Hong Kong. A co-founder of HKGALA, Asia's largest LGBTQ+ lawyers' network, he was named a Top 10 Diversity Consultant in The Guardian (2020-21) and a Top 5 OUTstanding LGBT+ Future Leader in Yahoo Finance (2019) and The Financial Times (2018). He volunteers on the boards of various non-profit organizations, including Asian & Pacific Islander Americans Scholars and the Columbia Pride Alumni Association. Suphap holds editorial and reading board positions at numerous literary publications, including Creative Nonfiction, True Story, Columbia Journal, Line Literary Review, and is founding managing editor of The Plentitudes Journal. He is a 2021 Lenfest Fellow and an incoming 2022-23 Undergraduate Writing Program Teaching Fellow.