Students Receive Grant for Podcast 'Resilience Against Power and Privilege'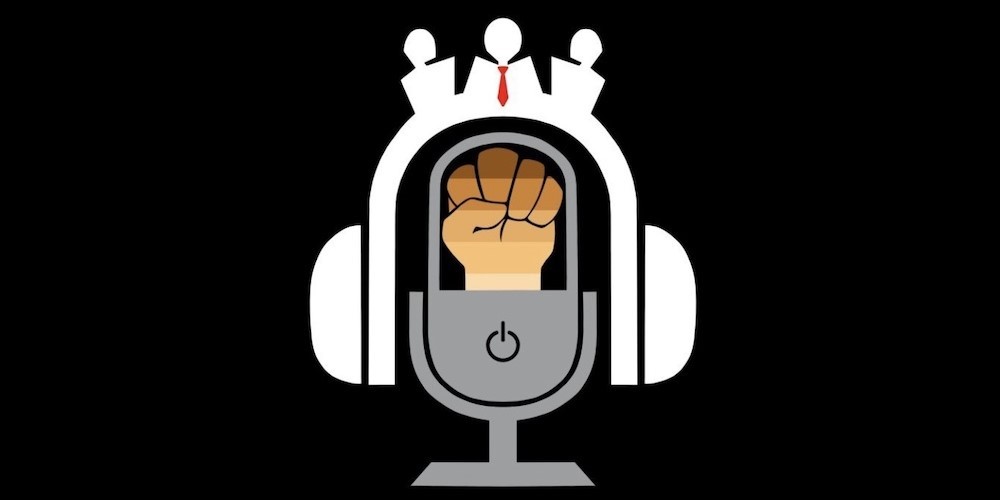 Joel Sedano, a current Poetry and Literary Translation student, and JoAnne "Jo-Joe" Lee, a graduate student in the School of Social Work, recently received a 2022 Racial Justice Mini-Grant for their proposed project, a podcast titled Resilience Against Power and Privilege (RAPP).
The Racial Justice Mini-Grant Program, now in its second year at Columbia, was awarded to ten projects this year. Funded through a partnership between the Office of University Life and the Institute for Religion, Culture, and Public Life, the grants are awarded to students pursuing projects addressing racism, particularly anti-Black racism, within the Columbia community. Funding awards range from $50 to $1,500 each.
Resilience Against Power and Privilege (RAPP) is a monthly podcast that will delve into the issues faced by Indigenous People living in America. Topics for the podcast will include climate change and environmental issues, disparities in urban healthcare and services for Indigenous Peoples, and the land back versus land acknowledgment debate. The project will shed light on these issues and delve into how those most affected are Black, Indigenous, and People of Color (BI&POC). Lee is an enrolled member of the North Fork Rancheria of Mono Indians of California. Sedano is Xicanx with Indigenous roots in Western Guanajuato.
Resilience Against Power and Privilege is a continuation of Lee's school project within the School of Social Work. For Lee's project, she created a podcast where she brought on guests, including Sedano, to speak about Indigenous issues. Lee and Sedano had previously met when working for an environmental justice nonprofit organization that works with Californian Native communities.
When the application for the mini-grant opened, Lee asked Sedano to partner with her on Resilience Against Power and Privilege to interview people doing activist work around Indigenous issues. "We not only want to bring awareness and attention to what's affecting Indigenous communities but also provide actionable things you can do as an ally to support these movements," said Sedano.
The bulk of their grant will go towards compensating the guests on the podcast. "History has shown that a lot of our knowledge and land is stolen, and I think we need to be mindful when people want to get information or support," said Lee. "The people who are on the front lines and doing this kind of work need to be compensated for their time because activism is taxing work—emotionally, physically, and mentally."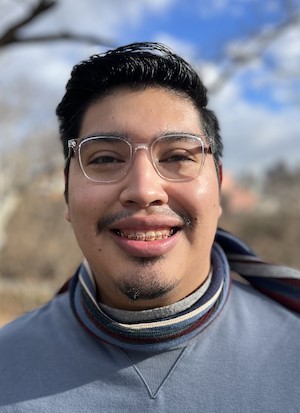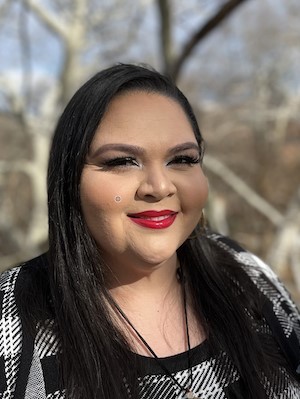 The podcast's first episode will air on February 28 and will be available on Spotify, YouTube, and other podcasting platforms.
Columbia University School of the Arts stands on the ancestral and traditional homeland of the Lenni-Lenape and Wappinger people.
Joel Sedano is pursuing their Master of Fine Arts in Writing with a concentration in poetry and the joint study course in literary translation. Their poetry has been featured in Phineas LiteraryMagazine, Art of  Writing Anthology, and Love and Pride: The Musical's "We're a Rainbow Section." They co-founded Writers' Building Blocks and hope to expand WBB into a literary press and journal for 2SQTBIPOC artists. Sedano debuted Post-Prismatic at the 2020 Queer Women of Color Film Festival. Sedano is Co-Executive Director of Urban Reziliency, which seeks to alleviate the houselessness crisis plaguing the Bay Area's BIPOC and 2SLGBTQ+ youth.
JoAnne "Jo-Joe" Lee is pursuing her Master's in Social Welfare within the Accelerated Policy Program at Columbia University. She is a 2021-2022 Fisher Cummings Research and Policy Fellow for the Office on Trafficking In Persons addressing barriers to social services for people with lived experience in trafficking including Missing and Murdered Indigenous People (MMIP). Lee works with Tribes as Program Coordinator for the California Indian Environmental Alliance (CIEA) to address land and water rights. Lee is also Co-Executive Director for the non-profit Urban Reziliency (UR) which seeks to alleviate the houselessness crisis plaguing the Bay Area's BIPOC and LGBTQ+ youth.