'Sprinting Through No Man's Land' by Adin Dobkin '20 to Release in 2021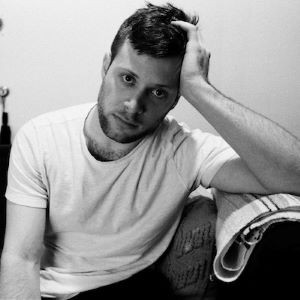 Sprinting Through No Man's Land, a debut narrative nonfiction book by alumnus Adin Dobkin '20, will be published by Little A in 2021. 
The book traces the particularly grueling 1919 Tour de France, which began just one day after the signing of the Treaty of Versailles and the end of World War I. Dobkin explores the amazing capacity of human endurance by examining the experiences of the athletes—many of whom arrived to the competition straight from the warfront—as they participated in a month-long competition which had them cycling through a devastated, postwar landscape. Ultimately, Sprinting Through No Man's Land "explores how the cyclists united a country that had been torn apart by unprecedented desolation and tragedy." 
Dobkin wrote in his online newsletter, "the kernel of this book came from a work of fiction I was writing. I won't go too far into details, as it's still likely to be written some day, but a town was the thing that [set] this all into motion: a small Provencal town I've loved since the moment I saw it: L'Isle sur la Sorgue."
"While researching the setting of the novel, I looked into which events [might have] occurred throughout the year that would've taken the characters out of the town and into the surrounding countryside in southern France. I looked at the basic data about the 1919 Tour, the year the book was set: its winner, the legs and their lengths, and other basic statistics about how the race progressed. The first thing I noticed was how quickly the race started after the end of World War I...Then I noticed how few of the racers who started the race finished. I saw the route and how it passed through what had just been the Western Front. Finally, and probably most importantly, I noticed how no one had written about it at any great length before (at least in English). Within the day I put the novel down and picked up something new: a book proposal…"
Adin Dobkin's work has appeared in The New York Times Magazine, The Atlantic, The Paris Review, and The Los Angeles Review of Books, among others. When he isn't writing, he works as a freelance writing instructor and co-hosts a podcast called War Stories.