Several Columbia Theatre Artists Featured on the Crew for 'Is There Still Sex In The City?'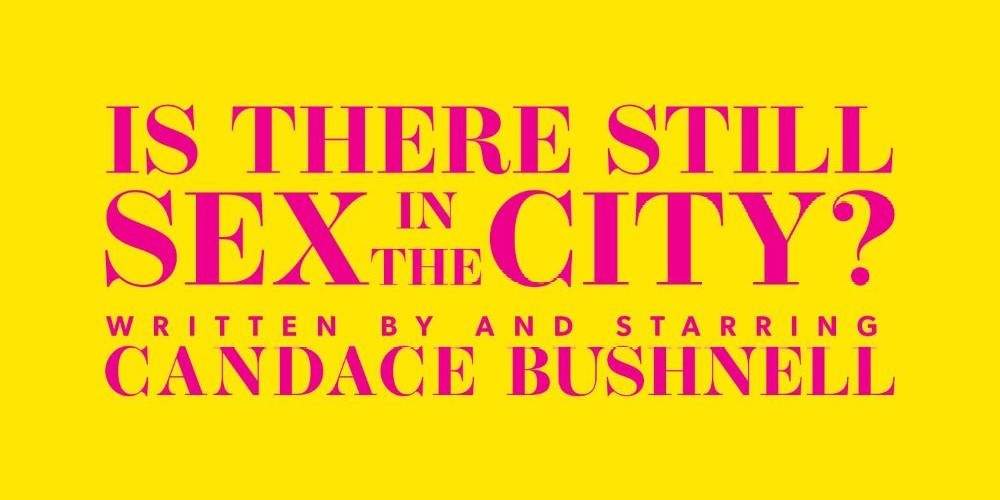 Is There Still Sex in the City? is a new one-woman stage show from Candace Bushnell, the acclaimed, bestselling author of Sex and the City (1996), which was the basis for the HBO hit series of the same name and two subsequent blockbuster movies. Several Columbia University Theatre students and alumni are key crew members on Bushnell's new show. They are Joel Glassman '18 (Company Manager), alumna Nicole Kramer '20 (Associate Producer), student Robbie Armstrong (Assistant Stage Manager), and student Kyle Ronyecs (Production Assistant).
Is There Still Sex in the City? is a play in which Bushnell recounts personal stories of love, relationships, and plenty of other aspects of her life, including her New York Observer column that became the smash hit Sex and the City. Bushnell shares her remarkable philosophy through stories of fashion, literature, sex, and New York City while pouring cosmos in Manolos. The one-woman show first premiered in summer 2021 at Pennsylvania's Bucks County Playhouse and made its New York Off-Broadway debut on December 7, 2021 at the Daryl Roth Theatre.
Tickets for Is There Still Sex in the City? are on sale now. Click here to find out more.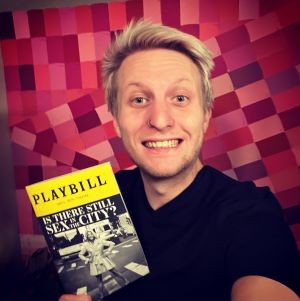 Joel Glassman was most recently the company manager of Martin McDonagh's Hangmen on Broadway and the live-capture of the Lyons and Pakchar musical BEAU. Other Broadway credits include Slava's Snowshow and Anastasia. He has previously worked at 101 Productions, Ltd as a General Management Associate where he managed a developmental workshop for Warner Bros. Theatricals and worked on Dear Evan Hanson in the year leading up to its Broadway run. He formerly ran a not-for-profit called Bookshop Workshops which supported developmental workshops of plays across independent bookstores in NYC where he produced the first readings of the 2017 Pulitzer Prize Finalist The Wolves by Sarah DeLappe. He has an MFA in Theatre Management and Producing from Columbia University and an MA (Honours) in International Relations from the University of St. Andrews in Scotland.
Nicole Kramer earned her Masters in Fine Art (MFA) from Columbia University, graduating in 2020 from the Theatre Management and Producing program where she wrote her thesis on Broadway content and production trends by creating a proprietary database. Prior to working at Aged in Wood Productions, she was the Steinberg Center Management Apprentice at Roundabout Theatre Company, where she assisted in company managing On the Exhale, If I Forget, Kingdom Come, Napoli, Brooklyn, and Love, Love, Love in the Laura Pels Theatre and Blackbox. She serves on the Ambassador Council of Roundabout's GenR program focused on engaging and stewarding the next generation of donors at Roundabout. She has held internships at Bespoke Theatricals, Broadway Brands / Briefing, Alchemation, and Ambassador Theatre Group. She earned her BA in English (with a concentration in drama) from the University of Pennsylvania in 2016. 
Robbie Armstrong (he/him) is from Nashville, Tennessee where he began performing in choir and theatre. He attended the University of Colorado, Colorado Springs, where he began stage managing at the Denver Center for Performing Arts and Theatreworks. After finishing a B.A. in Theatre and M.A. in Leadership, Robbie moved to Canada to teach global citizenship at McGill University. Robbie's recent stage management credits include Moulin Rouge! on Broadway, The Big Fib streaming on Disney+, WP Theatre, KGM Theatrical, The Argyle Theatre, and many events with Broadway Cares/Equity Fights AIDS. 
Kyle Ronyecs (he/him) is a stage manager operating in New York City, Northern VA, and DC. Ronyecs received his BA in Theatre from Christopher Newport University in 2019 and is currently pursuing his MFA in Stage Management at Columbia University. Past projects include ASM Apprentice on Wicked (Broadway), stage manager for Hazing U (NYTF), and production stage manager for We Aren't Kids Anymore (Ferguson Workshops). Ronyecs is also the Producer and Co-Founder of Steadfast Theatre and the Executive Director and Co-Founder of The Class Act Players Theatre Company. For more information on Ronyecs and his work in stage management, lighting design, and producing, please visit his website.