'Nonfiction Dialgoues' Welcomes Author and Professor Terese Marie Mailhot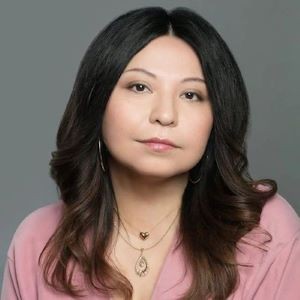 Columbia University's Writing Program welcomed author Terese Marie Mailhot to its Nonfiction Dialogues series earlier this month. 
Mailhot, who is from Seabird Island Band in British Columbia, is a professor and writer whose work has appeared in Mother Jones, Guernica, Al Jazeera, The Guardian, as well as numerous other publications. Nonfiction MFA student Catherine McNulty had the opportunity to introduce Mailhot at the evening's event: "In 2018, [Mailhot] published Heart Berries: A Memoir, which New York Times book critic Parul Sehgal called 'a sledgehammer' that has a mixture of vulnerability and rage, sexual yearning and artistic ambition, swagger, and self mockery—all of this contained within a volume that Sehgal noted as 'slender enough to slide into your back pocket.' It's this dynamic mixture of lean writing and unblinking exposure that has drawn readers and critics to Heart Berries. In one of the essays in the book, 'Thunder Being Honey Bear,' Mailhot writes that she was 'the third generation of things we didn't talk about.' But Mailhot does not work in the register of silence. In exacting and unrelenting prose, Heart Berries tells of intergenerational trauma, of survival, of appetite, of transgression, and how all of these things haunt life unfolding within a family."
Over 60 people attended the event, which was the fourth and final installment of the Nonfiction Dialogues series of the 2020-21 academic year. Mailhot began with a reading taken from the chapter "I Know I'll Go" from her memoir: "My father died at the Thunderbird Hotel on Flood Hope Road. According to documents, he was beaten over a woman or a cigarette. I prefer the cigarette. I know it was the woman. I considered an Indian death myself, while walking along the country roads of my reserve, before I considered life. His death intruded, as I could not fathom being a good person when I came from such misery," the chapter reads.
"Even though [this chapter] is the hardest thing to read," Mailhot said, "it's the one I'm most proud of, because it's like when you need to put something down, and you need to tell the story right. You try to tell it so many times, and you don't place the blame effectively enough, or you don't put yourself into it enough, or you don't say exactly what you mean. For me, 'I Know I'll Go,' about my father, says exactly what I needed to say to get him to stop haunting me."
After her reading, Professor and Writing Program Chair Lis Harris joined Mailhot for the discussion portion of the event. Harris established the Nonfiction Dialogues series nearly 16 years ago. In addition to being a staff writer at The New Yorker for more than two decades, Harris is the author of Holy Days: The World of a Hasidic Family, a New York Times Notable Book of the Year, Rules of Engagement: Four Couples and American Marriage, and Tilting at Windmills.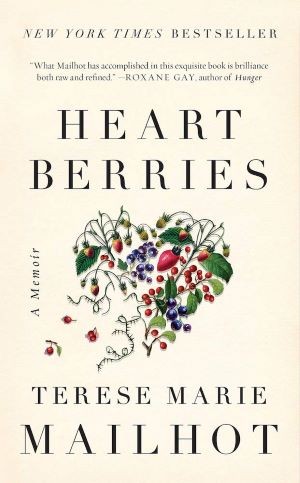 During their conversation, Harris asked Mailhot to speak about the trajectory of her memoir. Mailhot shared that what would later become Heart Berries began as a work of fiction. It was during the time Mailhot was working on her thesis at the Institute of American Indian Arts that she started working on a novel with a Native woman protagonist. "It was really important to have someone boisterous and audacious and full of bravado, who was entering academia being all of those things and finding out she didn't fit in. That's the base of what the book was, and it turned into something else completely."
While Mailhot published two chapters as fiction, the form of the project eventually shifted to memoir. "I had been told that auto-fiction was looked down upon, and 'don't write your life—don't write what you know.' Which I think can be a good practice for developing your skill set as a writer, but I had imagined that if I wrote from my lived experiences, it would be looked down on by my professors. I fictionalized a lot of things, and I wrote short stories and always moved away from the truth of my life, but there were always stories about mothers and fathers, and there were all these murky, conclusive endings in these short stories. It was always alluding to abuse, or a dark secret, so it was like I was always writing it, I just wasn't writing the truth of it. It felt more real to actually write about abuse and recovery and relationships from my own actual perspective instead of continuously putting the veil on."
"If you think you know how [Heart Berries] will unfold, you're wrong," McNulty said. "Heart Berries is just as much about the craft of writing, and how you can use craft to liberate our own stories from tired narratives, and make them singular."
Nonfiction Dialogues is a student-initiated event series in which Professor and Writing Program Chair Lis Harris interviews distinguished nonfiction writers about their work and careers. Recent guests have included Eula Biss, Alexander Chee, John D'Agata, Ian Frazier, Adrian Nicole LeBlanc, Mary Roach, and Maggie Nelson. 
Mailhot's book is available for purchase through Bookshop or your local independent bookstore.