Kristin Slaney '16 Among Manhattan Theatre Club's 2021 Sloan Commission Awardees
Alumna Kristin Slaney '16 was named one of Manhattan Theatre Club's 2021 Sloan Playwriting Commission awardees.
The Manhattan Theatre Club's (MTC) partnership with the Alfred P.Sloan Foundation began in 2000 with the mission of commissioning, developing, and producing new plays about math, science, and technology. MTC's production of David Auburn's Tony Award and Pulitzer Prize-winning drama Proof marked the club's first collaboration with the Sloan Foundation. MTC, in partnership with the Sloan Foundation, has since gone on to support over 100 commissions for both playwriting and production.
"As theatres begin to reopen their doors after a singularly challenging year, we are delighted to announce this exceptional lineup of newly commissioned playwrights," said Scott Kaplan, Manhattan Theatre Club's Director of Play Development, in a statement to the press. "We selected these artists due to their remarkable ability to interweave their thrilling artistic perspectives with urgent scientific and technological themes. We are grateful to the Alfred P. Sloan Foundation for nearly 20 years of support for this unparalleled opportunity for playwrights to bring these pressing issues to exhilarating theatrical life."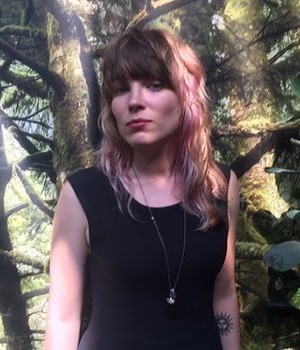 Slaney was awarded the prestigious commission alongside five other playwrights for her proposed work, The Incubator Doctor. Inspired by the true story of Martin Couney's popularization of the infant incubator for premature babies—at a sideshow attraction on Coney Island, no less—The Incubator Doctor chronicles the incredible origins of the medical practices we find in neonatal intensive care units to this day.
"We are proud to support these six new play commissions by six talented playwrights who propose to incorporate scientific themes and characters with originality and insight," said Doron Weber, Vice President and Program Director at the Alfred P. Sloan Foundation, in a statement. "The pathbreaking MTC/Sloan partnership of almost two decades has resulted in wonderful plays that have been produced in major theatres around the globe and transformed how we view both science and theatre."
Slaney was previously named among the winners of Columbia University's 2021 Blue List for her original pilot, Dynamos. The Blue List represents the most esteemed, unproduced screenplays and television pilots written by Film & Playwriting graduates of the Columbia's School of the Arts. In Dynamos, the struggling captain of an undefeated women's hockey team, in her last eligible year to get drafted for the national league, introduces on-ice fighting in order to get more people to come to the team's games.
Kristin Slaney is a playwright and screenwriter originally from Cole Harbour, Nova Scotia, and currently based in Brooklyn. Her plays include Hockey Messiah, King of Berlin, Let's Hex the President, and After Eepersip Disappeared, among others. Slaney is an alumna of Ensemble Studio Theatre's Obie Award-winning playwriting group, Youngblood.