Current Student Dimo Kim Wins Three Broadway World Los Angeles Awards
The 2019 BroadwayWorld Los Angeles Awards were announced, awarding Comfort Women: A New Musical by Producing & Theatre Management student Dimo Kim three awards. Kim wrote and directed the Los Angeles production and west coast premiere, in conjunction with Dimo Kim Musical Theatre Factory. Comfort Women won the Award for Best Musical - Local, Best Director - Local, and Best Leading Actress in a Musical - Local. 
Comfort Women: A New Musical is about Korean Comfort Women who were sold as sex slaves for the Imperial Japanese Army during WWII. The story revolves around a young Korean woman, Goeun, who was promised a job in Japan, but is soon transported to Indonesia as one of the comfort women. The musical shows how such a tragedy can permanently and painfully transform the life of a young woman.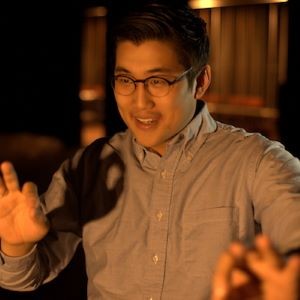 In a statement, Kim recalled that in 2012 the Japanese government launched a campaign to dishonor the stories of the comfort women, claiming that they went with Japanese soldiers willingly. This was Kim's impetus for writing the book to this musical. 
Kim's new musical was originally produced in 2015 with the first ever all-Asian Off-Broadway cast. The Off-Broadway revival played in 2018 at the Peter Jay Sharp Theater. The Los Angeles production played The Los Angeles Theatre Center in August 2019.
Kim intends to continue producing and presenting Comfort Women with hopes that the powerful stories of these women will continue to be told.