Behind the D4: 'The Fastest Man'
Behind the D4 is an interview series about the D4 films made by Film MFA Program students. After completing their Directing IV coursework, each student is required to direct a short final project, called the "D4 Film." Because of the COVID-19 pandemic, films that would have been filmed during the Summer of 2020, began shooting in September 2020.
The Fastest Man
35-year-old Fabian is an overly ambitious jogger on his daily run through Central Park. His goal: To be the fastest runner in the park. But when he unexpectedly gets overtaken by a younger jogger, Fabian is forced to go beyond his limits to keep his title and win a race that is only happening in his mind.
Cast and Crew
Writer and Director: Felix Van Kann
Producer: Cecilia Otero
Cinematographer: Sam Motamendi
Camera Operator: Rider Laskin
1st AD: Mathilde Hauducoeur
Cast: Christian Leadly, John-Henry Carey
Felix Van Kann (director) on Central Park: I spent more time in the park the week leading the shoot than I spent at home. I was at the location all the time. I practically became the king of the park. I went there at different times of the day with the actors and DP to try and do as much prep work as possible to know which times would be the best to shoot certain scenes. [Central Park] is a very vibrant place in NYC, and we wanted to capture that, but at the same time, every once in a while, it gets a little heated. People are in your way, and you can't do anything about it.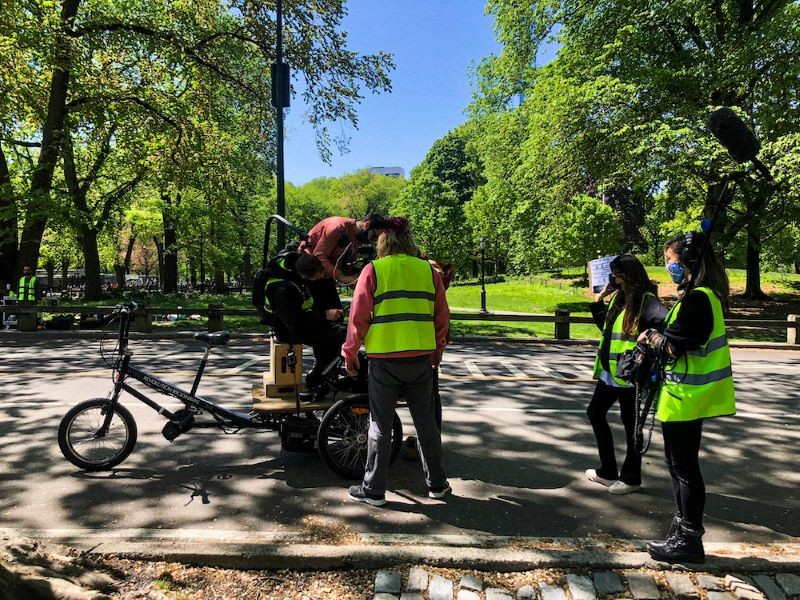 About the Team
Felix Van Kann: The crew was terrific! It was such a joy to do this with your friends. Cecilia [Otero] and I went through the list of who we thought would be great for the shoot, and basically it was all our friends. People that we always know that we can rely on. I would say that I would work just as hard for every person on this set as they would for me, and I feel that's when you can really make something more challenging. It's all about the atmosphere on the set. Everyone was just so supportive and always ready to jump in for whatever needed to be done.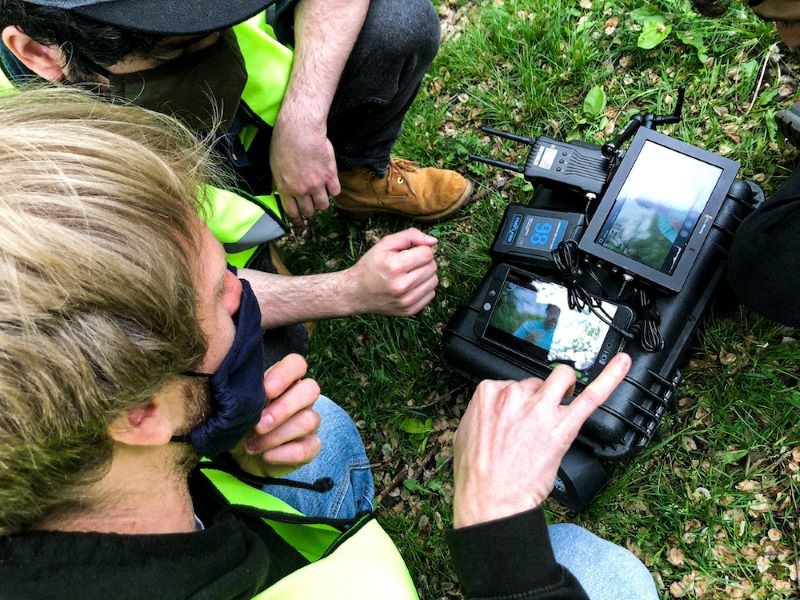 Cecilia Otero (Producer): Everyone thought that our production was cursed. But, I always knew that we were gonna shoot this film, no matter what. It all started a week before the shoot when one of our close friends got COVID, and we didn't have enough time to test all the people again, so we had to postpone. Then, when we were almost ready, our DP, Sam, hurt his back, so we didn't have the DP anymore, and we were like, what are we going to do? It was crazy! So, we reached out to all the DP's we knew. We didn't care if they were in Mexico or London. We just wanted to find someone. And, of course, no one was available. Then, we messaged Rider [Laskin], who said that he was not so familiar with the school's equipment, but I was like: "No, you're going to be great! You're going to be fantastic." And apparently, he was! We were super lucky!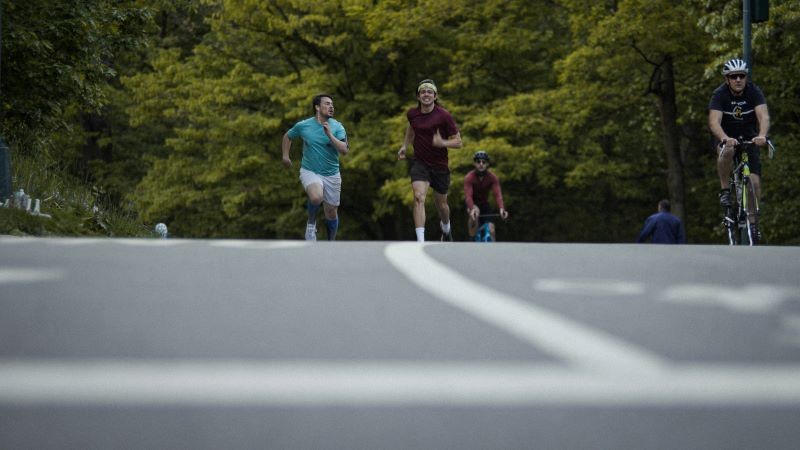 Sam Motamedi (DP): So, the week before the shoot, I had an accident, and I hurt my back, so I could no longer bend my body to operate the camera. Luckily, one of Felix's classmates, Rider [Laskin], volunteered to be the camera operator and did an outstanding job doing that. And that was my first time actually working with a camera operator. Usually, I am a cinematographer that always holds a camera himself. And it was interesting trying to communicate the frames that I have planned with Felix to Rider and being hands off the camera, standing in front of the monitor two hundred feet away. That was an exciting experience. I would definitely need more practice because as you work on bigger films, you must have a camera operator, and in a situation like that, you have to effectively communicate to the operator to do precisely what you envisioned which is not the easiest.