Associate Professor Ramin Bahrani, Producer of Two Fall Feature Releases, Set to Direct New Hulu Series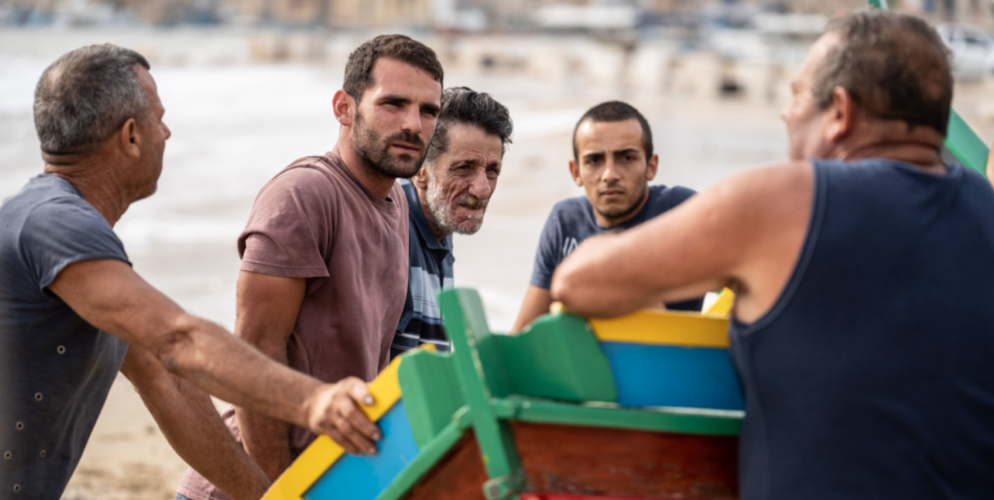 Associate Professor Ramin Bahrani (CC '96) is the producer of two films making waves this fall. They are Luzzu and 7 Prisoners. 
Luzzu (dir. Alex Camilleri, 2021), which opened theatrically at Quad Cinema on October 15, 2021, follows a hardworking Maltese fisherman, Jesmark, as he is faced with an agonizing choice. He can repair his leaky luzzu—a traditional, multicolored wooden fishing boat—in the hopes of eking out a meager living, or he can decommission it in exchange for an EU payout and cast his lot with a sinister black-market operation that is decimating the Mediterranean fish population and the livelihoods of the local families who depend on it. 
The film won a Sundance Jury Prize for its nonprofessional lead actor Jesmark Scicluna, a real-life Maltese fisherman, and heralds the arrival of writer-director-editor Alex Camilleri. Quad Cinema calls the film gripping, operating in the neorealist tradition of Luchino Visconti, Roberto Rossellini, and the Dardenne brothers. In addition to being selected for the Karlovy Vary International Film Festival, Luzzu is also Malta's Official Submission for the 2022 Academy Awards in the category of Best International Feature Film.
The film is playing now through November 4, 2021 at the Quad. Find ticket information here.
7 Prisoners (dir. Alexandre Moratto, 2021), another film produced by Bahrani, will premiere on Netflix in November 2021. The film is a drama that centers on an impoverished teen seeking to escape the clutches of a human trafficker. Through all this, the teen must weigh living up to his moral code against his struggle to survive.
Called an "accomplished, socially conscious thriller" in a review from Variety, the film notably won the Sorriso Diverso Venezia Award after its acclaimed premiere at the Venice Film Festival. The film will be available to stream beginning November 11, 2021.
Additionally, Bahrani is now set to direct Hulu's upcoming and widely-anticipated new series, Immigrant, starring and executive produced by Kumail Nanjiani. Bahrani will direct and executive produce this series about the origin story of stripper troupe Chippendales.
Immigrant is an eight episode limited series starring Nanjiani as Somen "Steve" Banerjee, the Indian-American entrepreneur who started Chippendales. The series will detail the insane, darkly comedic, crime-ridden story behind the unique male revue that became a cultural phenomenon. The series is still early on in the production process and does not have a release date yet.
Academy Award nominee Ramin Bahrani is an award-winning Iranian-American writer, director, and producer. He is the writer, director, and producer of The White Tiger, for which he has earned Oscar, BAFTA, and WGA Award nominations for Best Adapted Screenplay. Based on the Man Booker Prize-winning novel by Aravind Adiga, the critically acclaimed Netflix feature film stars BAFTA nominee Adarsh Gourav, Rajkummar Rao, and Priyanka Chopra-Jonas, and is executive produced by Chopra and Ava DuVernay. He has won numerous awards, including a Guggenheim Fellowship and a "Someone to Watch'' Independent Spirit Award. He has been the subject of retrospectives around the world and all his cinematic work is housed in the permanent collection at the Museum of Modern Art in New York City. His previous films include 99 Homes (2014), Goodbye Solo (2008), Chop Shop (2007), and Man Push Cart (2005). Bahrani's television film, Fahrenheit 451 (2018), for HBO, starring Michael B. Jordan, was nominated for five Emmys, including Best TV Movie, and won him a PGA award for Best Television Film.