Alumni Participate in 2021 Outfest Screenwriting Lab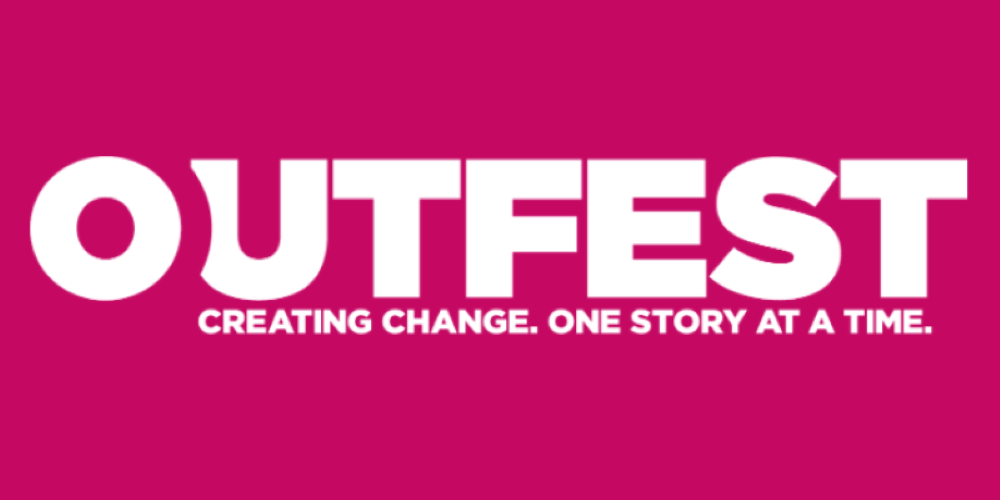 Playwriting alumna Kristin Slaney '16 and Film alumnus Jabari McDonald '18 both participated in Outfest's 2021 Screenwriting Lab as two of eleven writers earlier this month. During the week-long lab, which has partnered with Netflix via its Fund for Creative Equity, Slaney and McDonald continued to develop their projects for film or TV under the mentorship of notable LGBTQ+ showrunners and writers. The lab has also named its list of 11 Notable Writers including alumnus Noah Schamus '18 as one of the writers it will set up with industry support. 
Slaney's feature Agora Borealis follows a 13-year-old who finds a suicide note. When she discovers the person who wrote the note is still very much alive, she embarks on a mission to convince him that life is worth living (without letting him know she's found his note).
Kristin Slaney is a screenwriter and playwright from Cole Harbour, Nova Scotia, currently based in Brooklyn. Her writing is often set in and/or inspired by Nova Scotia, and ranges from dark comedy/dramedy to full-on comedy. Her plays have been produced and developed by theatres in the US and Canada, including Manhattan Theatre Club, New York Stage and Film, Ship's Company Theatre, and more. She has received two Sloan Foundation commissions, and she is an alumna of the Obie Award-winning playwriting group Youngblood. Slaney has assisted on TV shows for Netflix and CBS, treating these positions as a kind of film school.
McDonald's episodic project Black Mud is set in the wake of his grandfather's death when history PhD student Khalil goes down south to search for a legendary Confederate treasure buried on the land that his enslaved ancestors once worked. Little does he know that the slave master's descendants are also looking for it and it's a race to see who can find it first.
Jabari McDonald is a LA-based writer and producer currently serving as writers' assistant on Green Lantern on HBO Max. Prior to this he was writers' support staff on Upload (Amazon) and Space Force (Netflix). In 2020 he was a finalist in the Disney Television Writers Program and made it to the second round of the Sundance Episodic Lab. He recently participated in the Filmmakers Workshop through New York Stage & Film where he developed his pilot [Un]Supervised. He was named a 2018 American Black Film Festival|Kevin Hart's Laugh Out Loud Network Film Fellow for his short film, Dry Kleaners which premiered at ABFF in 2018. Shorts McDonald produced while in school have screened at the Austin Film Festival, RiverRun Int'l Film Festival, Salento Int'l Film Festival, and the Katra Film Series. 
Noah Schamus is a Brooklyn-based director, editor, and writer, passionate about telling stories that deepen and humanize queer and trans narratives. Their short film work includes Kind Of, Across, Beyond, and Over, Here With You, and Chemistry of Mood. This work has been presented at film festivals including BFI Flare, Outfest, Inside Out, NewFest, Indie Memphis, Maryland Film Festival, Provincetown Film Festival, and New Orleans Film Festival (where their short film, Chemistry of Mood, garnered an Honorable Mention for Best Performance by Naian Gonzalez Norvind). Across, Beyond, and Over was featured on NoBudge and is a Vimeo Staff Pick. They were featured as one of Indiewire's "25 LGBTQ Filmmakers On The Rise" and two of their short film projects were a part of GLAAD's "Trans Stories and Creators to Watch in 2019." They were a Notable Writer at the Outfest Screenwriting Lab 2021, and their feature film script is currently in Round 2 of consideration for The 2022 Sundance Development Track.    
The Outfest Screenwriting Lab was originally conceived in 1997 as a screenwriting contest and has since become the cornerstone of the non-profit's education and mentoring program, Outfest Forward. This year's lab was developed by Outfest Board members Zackery Alexzander Stephens, Neil Landau, Cora Olson, David Sigurani and Valerie Stadler, along with Outfest Deputy Director Kerri Stoughton-Jackson, and Outfest Forward Coordinator Sari Navarro.