Alumna Midori Curtis '89 in Solo Exhibition at Yoseido Gallery
Visual Arts alumna Midori Curtis '89 was recently featured in a solo printmaking exhibition at Yoseido Gallery. The exhibition ran from March 10, 2021 to March 27, 2021. 
Established in 1953, Yoseido Gallery is the foremost print gallery in Tokyo, Japan for modern Japanese art. It was initially opened as a screen and scroll mounting shop by the great-grandfather of the gallery's current president Sue Abe. Koshiro Onchi, one of the founding fathers of the Hanga printmaking movement, was consulted during the business's transition from shop to gallery.
Curtis was unable to travel to Tokyo for the exhibition because of the pandemic, so Sue Abe suggested Curtis FaceTime in when customers or collectors arrived at the show, allowing the lines of communication between artist and viewer to remain open. Despite these unusual times, the exhibition garnered significant attention; many artists, including a prominent J-pop star, stopped by to show their support. 
In the artist statement on her site, Curtis describes her inspiration. "My works reflect memories of my Japanese past and the frenetic present of New York City life. I associate natural objects with Japanese culture, and geometric forms evoke images of American urban life for me." She often blends two or more materials, juxtaposing plastics or metals with items like leaves or rice paper. Her work, which spans intaglio prints, woodcut prints, mono prints, and paintings, reveals the beauty in the interaction of different languages and cultures. 
Curtis's work has been the subject of numerous solo exhibitions at Art builders, Jersey City, (1996,1991); Atelier Suzuki, Tokyo (1998, 2000, 2002); The Knox Gallery, Monterey, Massachusetts, (2013); Inter-Church Centre Gallery, New York (2009,1998); LS Gallery, Crete (2013, 2007, 2000); Melina Mercouri Museum, Athens (2001); Works Gallery, New York (2018, 2015, 2009, 2008, 2004, 2002); and Yoseido Gallery, Tokyo (2017, 2014, 2012, 2009). 
She has also participated in many group shows; her work has been exhibited at Het Kunst Keldentje, Rotterdam (1995); Salon de Mai, Paris (1999, 1996); St. Francis Gallery, Massachusetts (2015, 2014); Gallery Coutieux, Suresnes, (1995); Pelvin Gallery, New York (2010, 2009); and The Knox Gallery, Monterey, Massachusetts (2013, 2012). 
Additionally, Curtis's work appears in collections at Abe Collection, Tokyo; Atelier Silky, Tokyo; British Airways First Class Lounge, New Jersey; Calvin Klein Cosmetics, New York, Milan, New Jersey offices; MA partners,Tokyo; Metropolitan Museum of Art, New York; Pasona Group; Roppngi Hills Club, Tokyo; Salomon Brothers, New York; Sanyo Inc. Tokyo; Tikotin Museum, Haifa; United States Embassy, Tokyo office; U3 Music Inc., New York, Tokyo; Zwerling, Schacter & Zwerling, LLP, New York; and in personal collections. 
Curtis received her BFA at New York's School of Visual Arts before enrolling at Columbia University School of the Arts. She also attended Jyoshibi Art & Design in Tokyo, the Dessin D'Art Printmaking Studio in Paris, and the Kathy Caraccio Printmaking Studio in New York. 
You can experience the virtual art tour of the exhibition at Yoseido here. 
Image Carousel with 7 slides
A carousel is a rotating set of images. Use the previous and next buttons to change the displayed slide
Slide 1: Midori Curtis's work

Slide 2: Midori Curtis's work

Slide 3: Midori Curtis's work

Slide 4: Midori Curtis's work

Slide 5: Midori Curtis's work

Slide 6: Midori Curtis's work

Slide 7: Midori Curtis's work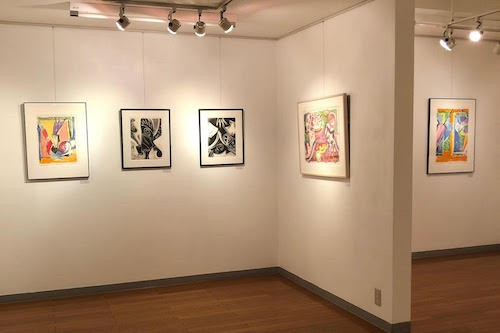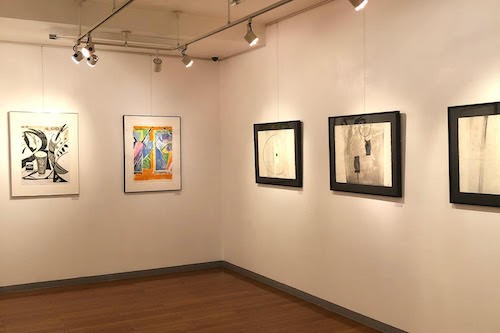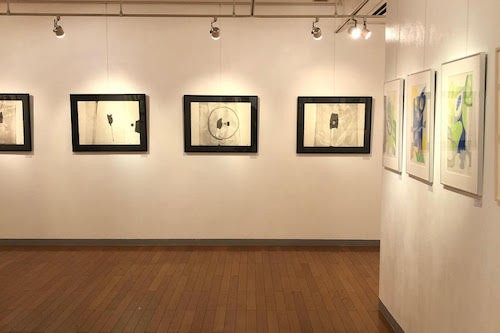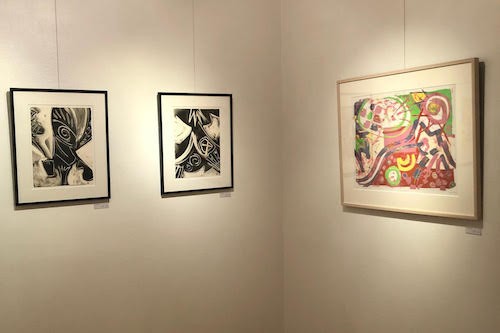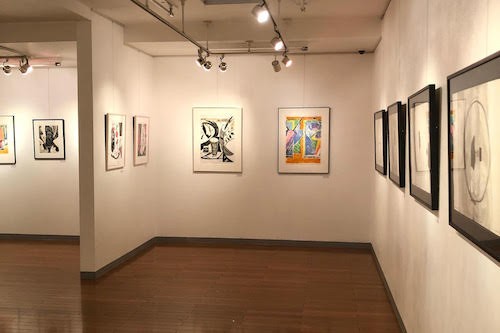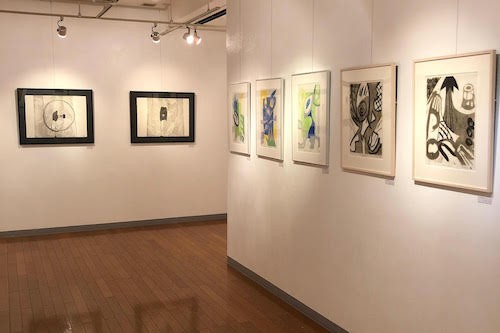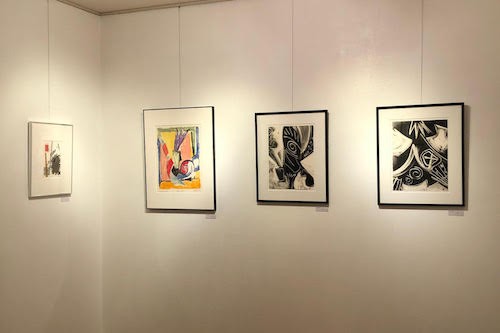 Previous
Next