To Transform
Fall 2022 Public Programs and Engagement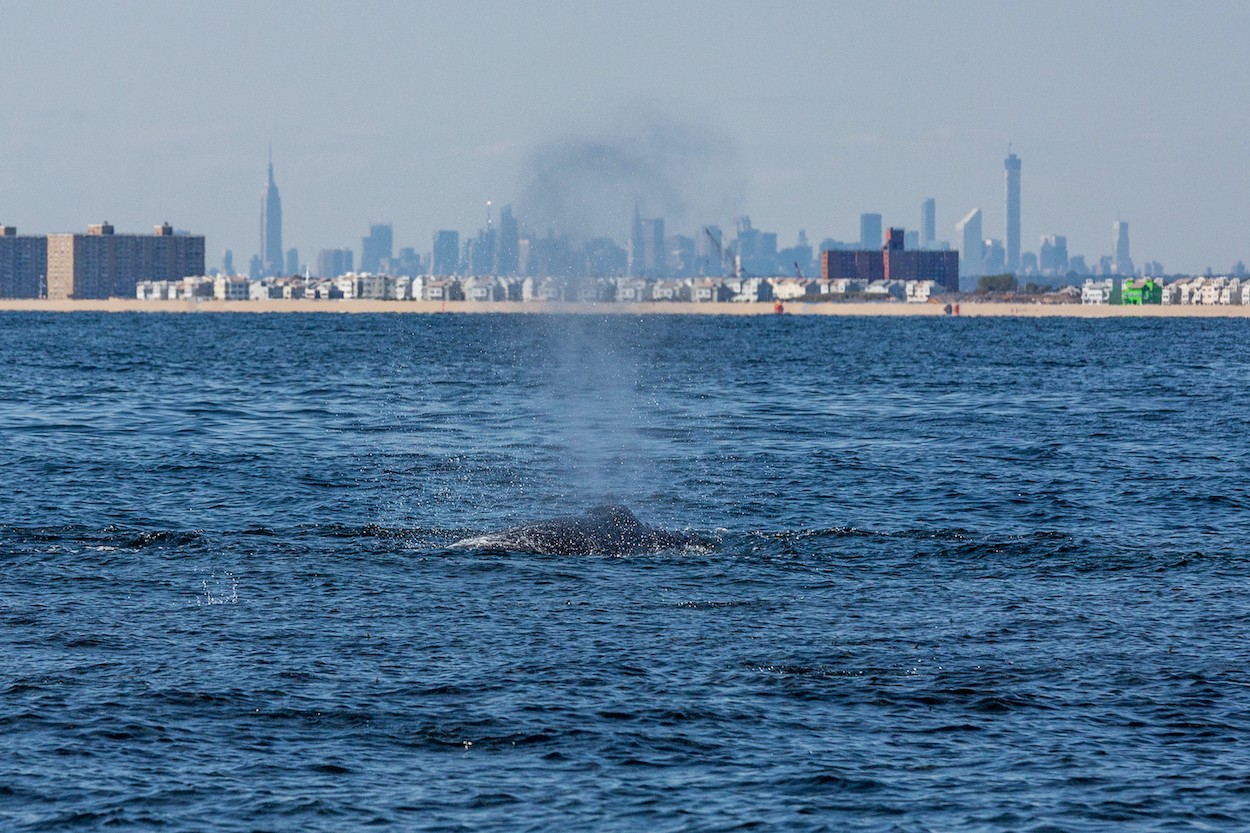 As a result of cleaner waters (and climate-induced warming of traditional habitats), humpback whales are now sighted off the coast of Rockaway Beach, New York. Photo: Artie Raslich/Gotham Whale.
The 2022–23 public programs and engagement series at Columbia University School of the Arts is organized around the concept of "To Transform." Here we will present conversations, screenings, readings, and research about work that enacts transformation on physical, social, political, and psychic landscapes and the complexities that ensue.
Produced in collaboration with: 
African American and African Diaspora Studies Department
Arts & Culture Concentration, Columbia Journalism School
Center for the Study of Ethnicity and Race
Columbia School of Social Work
Columbia University Vagelos College of Physicians and Surgeons
Columbia Water Center
Creative Writing Program, Barnard College
The Division of Narrative Medicine at the Columbia Vagelos College of Physicians & Surgeons
Institute for Research in African-American Studies
Lamont-Doherty Earth Observatory
Miriam and Ira D. Wallach Art Gallery
Tenement Museum
The People's Theatre Project
The School of the Arts Visual Arts Program
The School of the Arts Writing Program
The Society of Fellows and Heyman Center for the Humanities
Urban Planning Program, GSAPP
Urban and Social Policy Concentration, SIPA
Schedule of Events