'Quamino's Map': New Opera by Associate Professor Deborah Brevoort Premieres at Chicago Opera Theater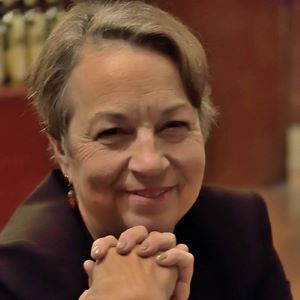 Adjunct Associate Professor Deborah Brevoort's new opera Quamino's Map had its world premiere at the Chicago Opera Theater on April 24, 2022.
In Quamino's Map, Juba Freeman arrives in 18th-century London after winning his freedom from slavery by fighting for the British in the Revolutionary War. Thrown headfirst into British society, he meets Amelia Alumond, a member of the British Black gentry, and reconnects with other ex-slaves who are struggling to build new lives for themselves as free men. Inspired by historical events, the opera sheds a light on a forgotten corner of history—and challenges current assumptions of what life was like in 18th-century London for a person of color. The plot of the opera is loosely inspired by the novel Incomparable World by S. I. Martin, who also serves as the Historical Consultant for the project. 
Brevoort penned the libretto for the opera, with Errollyn Wallen serving as the composer. Wallen, who is a Belize-born British composer, pianist, and singer-songwriter, was the first Black female composer to have a piece performed at the BBC Proms, as well as the first to be commissioned by the Royal Opera House Covent Garden.
Quamino's Map marks Brevoort's Chicago Theater (COT) debut. She shared with COT how she was first introduced to the world of literature: "My mother, a housewife, loved to read and our house was filled with books, but there was no one else on our street who shared her passion for reading. And so, my mother began feeding me books at a young age—books far beyond my years—just so she could have someone to discuss them with!"
Performances of Quamino's Map will run through May 1, 2022.
Deborah Brevoort is an award winning playwright and librettist from Alaska. She is an alumna of New Dramatists, one of the original company members of Perseverance Theatre in Juneau, Alaska and a co-founder of Theatre Without Borders, a group of individual artists dedicated to international theatre exchange. She is best known for her play The Women of Lockerbie, which won the Kennedy Center's Fund for New American Plays Award and the silver medal in the Onassis International Playwriting Competition. It was produced in London, Off Broadway at the New Group and WP Theatre, and in Los Angeles at the Actor's Gang. Brevoort serves as a mentor to the NBO Musical Theatre Initiative in Nairobi, Kenya, which is developing 12 new musicals by Kenyan composers and writers. NBO will culminate in the first-ever festival of new African musicals in 2022.