Matthew Salesses Joins Writing Faculty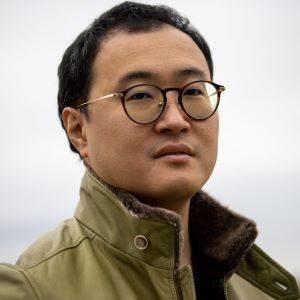 Columbia University School of the Arts is thrilled to announce that bestselling author Matthew Salesses has been appointed Assistant Professor of Writing. 
Professor Salesses is the author of seven books, the most recent being Craft in the Real World (Catapult, 2021), a guidebook to the fiction writing workshop which asks instructors to reimagine craft and the implications of the workshop format. Craft in the Real World quickly became a national bestseller and was named a best book of the year by NPR, Esquire, Library Journal, Independent Book Review, The Chicago Tribune, Electric Literature, and others. Adjunct Assistant Professor Keri Bertino called the book "A call for revolution…For those interested in teaching creative writing, particularly through an anti-racist lens, Salesses provides not only the what and the why but the how." 
Salesses is also the author of the novel Disappear Doppelgänger Disappear (Little A, 2020), which was a finalist for the PEN/Faulkner Award and longlisted for the Dublin International Literary Award, and his next novel, The Sense of Wonder, will be published by Little, Brown in 2023. That novel will be followed by a memoir-in-essays, To Grieve is to Carry Another Time (Little, Brown, 2024). 
With a Ph.D. in Literature and Creative Writing from the University of Houston and an MFA in Fiction from Emerson College, Professor Salesses is a well-respected author, lecturer, public speaker, and editor who serves on the editorial board of Green Mountains Review and Machete (an imprint of The Ohio State University Press) and has held editorial positions at Pleiades, The Good Men Project, Gulf Coast, and Redivider. He has also read and lectured widely at conferences, universities, on TV, and radio, including PBS, NPR, Al Jazeera America, various MFA programs including the School of the Arts Creative Writing Lecture Series, and the Tin House, Kundiman, and One Story writing conferences. 
In 2015, Buzzfeed named Professor Salesses one of 32 Essential Asian American Writers. He has written about adoption, race, and grief for venues such as NPR's Code Switch, The New York Times Motherlode, and The Guardian, among others. 
Professor Salesses brings a remarkable amount of experience and a fresh look at the writing workshop—truly the backbone of the Writing MFA experience—to the School of the Arts. We are thrilled to welcome him to our illustrious faculty.